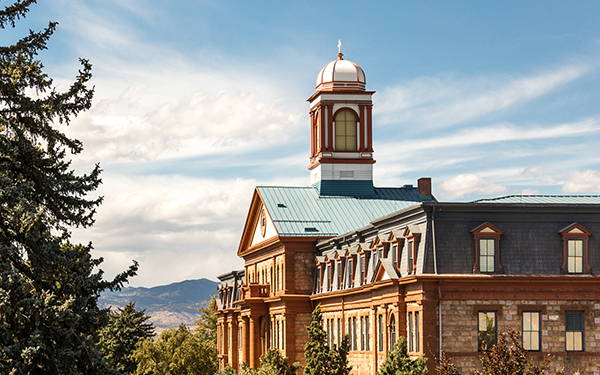 Employee Benefits
At Regis University, we know benefits are important to an employee's financial security and sense of well-being. Regis University is pleased to offer employees a competitive benefits package designed to enhance the employee's quality of life. Eligible employees may participate in medical, dental, vision, retirement and disability plans and take advantage of our generous paid leave policies and employee discounts.
Nondiscrimination Statement
It is the policy of Regis University to provide equal employment and educational opportunities to faculty, staff, students and applicants without regard to gender, race, color, religion, sex, marital status, national origin, age, disability, citizenship, sexual orientation, gender identity, veteran status, and any other groups protected by federal, state or local civil rights statutes. In addition, the University does not discriminate on the basis of genetic information in its employment policies and practices, including coverage under its health benefits program. The University complies with applicable state statutes and local ordinances governing nondiscrimination in employment and educational activities. All Regis University community members (faculty, students, staff, administrators, trustees, contract personnel, agents, visitors, guests, volunteers, and other individuals associated with the University) are prohibited from engaging in acts of discrimination based on the above categories toward other Regis University community members. Clubs, associations and other organizations (and their members) affiliated with or partaking in the benefits, services or privileges afforded by the University are required to abide by this policy. All University policies, practices and procedures are administered in a manner consistent with Regis University's Jesuit identity and character.