Curated Training Solutions
#2

Best Colleges for Adult Learners in Colorado

1

#3

Best Online College Programs in Colorado

2

TOP 10

Recognized as a Top 10 Institution for Critical Thinking

3
---
Stay Ahead of the Game
Regis University offers industry recognized courses in a variety of formats and modalities to enable students of all backgrounds and learning styles to meet their educational and professional goals.
Business
Technology
Education
Health Care
Counseling
Nonprofit Management
Cybersecurity
Criminology
And More
---
Increase Productivity and Efficiency
Our specialized and general skills trainings help professionals of all levels reach their career goals faster while staying up to date with rapidly changing markets and technology. Learning areas include:
Leadership
Marketing
Project Management
Accounting and Finance
Corporate Branding and Storytelling
Peer Mentoring
Behavioral Decision Making
Creative Problem Solving
Change Management
Negotiation and Persuasion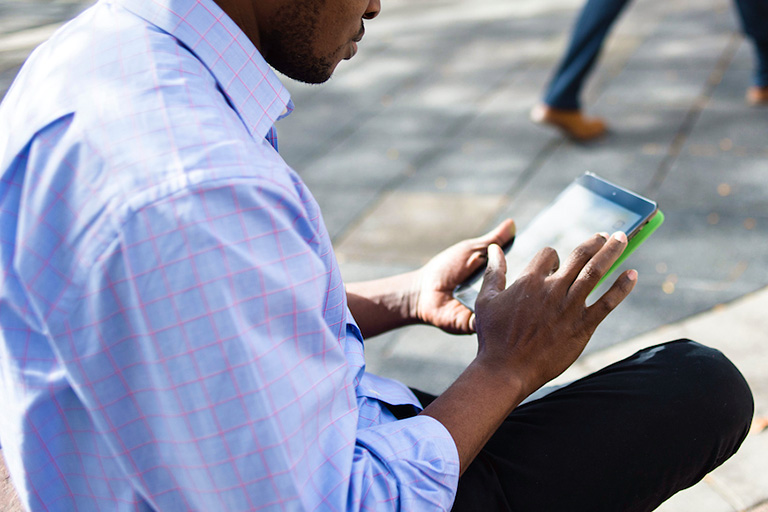 ---
World-class Faculty
Regis University's award-winning faculty, expert instructors and dedicated advisors collaborate to tailor courses to each specific organization's needs, considering their structure, culture, class size, timeframe and format preferences.
Flexible Formats
We know that a one-size-fits-all approach doesn't work when it comes to adult education. That's why Regis offers a variety of course formats to meet the diverse needs of our partners, including on-site, hybrid and online options.
In-person at office or other selected location
In-person at our beautiful Northwest Denver campus
A combination of on-site and online sessions (hybrid)
Online in synchronous, asynchronous or self-paced formats
Fast Track to a Degree
Regis University professional development courses are also designed to get participants started on their journey to earn an undergraduate degree. Coursework hours, in addition to our generous credit transfer policies, can get your employees on the fast track to finishing a certificate or bachelor's degree.
Accreditation
Regis University is regionally accredited by the Higher Learning Commission (HLC). A list of program-specific accreditations can be found on our accreditation page.
Contact Us
Get in touch to discuss how we can work together to design and teach courses that will provide your team with the skills, tools and knowledge they need to become successful in their roles and future opportunities.
Mark Hughes
Business Strategy Director
Phone: 303.964.6867
Email: hughe597@regis.edu
"The Leadership and Mentorship course was fantastic. Our members were engaged and excited to participate. I highly recommend it to any organization looking to accelerate the development of their people."

- Tim Urban, Captain, South Metro Fire Rescue