For more than 25 years the Center for Service Learning at Regis College has partnered with students, faculty and the community to educate, engage and connect with the public as positive agents of change for local and global justice. Our goal is for students to gain an understanding of their ability to impact their community and make a recognizable difference, but also to realize their responsibility to use their gifts and talents to contribute to a more just world.
Give back and make an impact for a more just, humane world.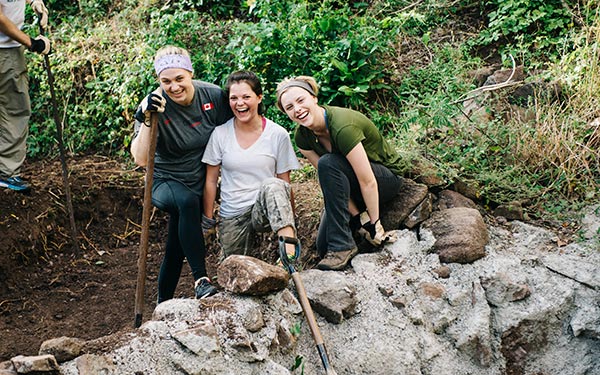 Spring Break Service Trips
Alternative Spring Break Trips are designed to engage students in issues of social justice through cultural immersion. The goal is to have students fully live out the mission of Regis University: being in service for and with others and others and gaining a sense of solidarity with our brothers and sisters throughout the world.