Consortium Management
A consortium offers institutions and companies an avenue to connect, share and expand their educational offerings for students and employees. For Professional and Continuing Education, a consortium provides companies an opportunity to increase their educational offerings for employees to optimize individual, team, and organizational performance. Our partners can offer a flexible approach to utilize existing training programs or develop a fully customized program to meet the individual needs of their company and employees.
Higher Learning Partners' model enables member institutions to seamlessly share courses, credits, and tuition, while helping them expand their degree programs and access new enrollments and revenue with minimal upfront investment.
Work with an expert partner in higher education, consortium management, and professional and continuing education. As managers of the Online Consortium of Independent Colleges and Universities (OCICU), our team offers more than 10 years of consortium management experience working with more than 80 higher education institutions and 25,000 enrollments.
Consulting Services
Higher Learning Partners of Regis University's (HLP) client base includes more than 100 colleges and corporations seeking to implement their own accelerated online and training programs. Regis University has been ranked a Top University in the West by U.S. News & World Report and continues to enjoy a national reputation as a leader in online academic excellence.
The HLP executive team has garnered more than 100 years of combined experience in customized professional training, adult accelerated programs, instructional design, student services, consortium management and soft skills training. Whether you are trying to optimize your employee competencies or design more efficient programs for students, we can customize services to meet your strategic goals.
Our consulting services cover the areas of Strategic Assessment and Planning; Program Development; Corporate and Faculty Training; Online Course Development, Strategic IT Planning and Strategic Financial Planning.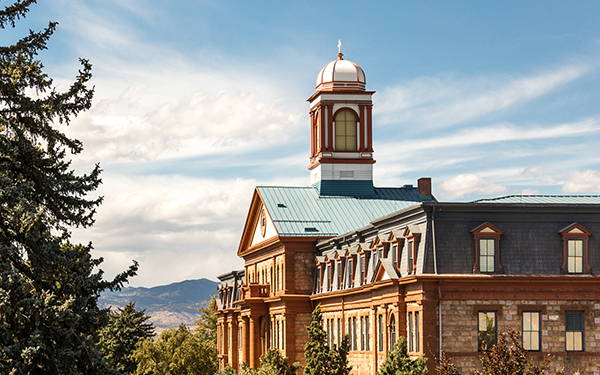 Professional and Continuing Education
Does your company have a strategic professional and continuing education plan to help retain your most valuable employees? Does your company offer training dollars for professional and continuing education certificates, professional development, on-site training, and e-learning?
Higher Learning Partners of Regis University has more than three decades of experience in corporate partnerships, professional and continuing education, and on-demand training. We offer a wide variety of services to address today's most in-demand professional and continuing education training needs aimed at maximizing companies' corporate educational dollars for employee retention and development.
Our diverse partnerships offers flexibility, affordability, and convenience for organizations that want to provide employees seamless options for professional growth. We are your one-stop-shop for professional and continuing education including: Product Training, Corporate Onboarding, Soft Skills Development, Executive Leadership, Technology Management, On-Site Training and e-Training.
Location and Contact Information
Higher Learning Partners
Location: 
Main Hall Room 117
---
Hours: 
Monday-Friday
9 a.m. – 5 p.m.
---
Contact:
303.458.4929
hlp@regis.edu
Location and Contact Information Google Map