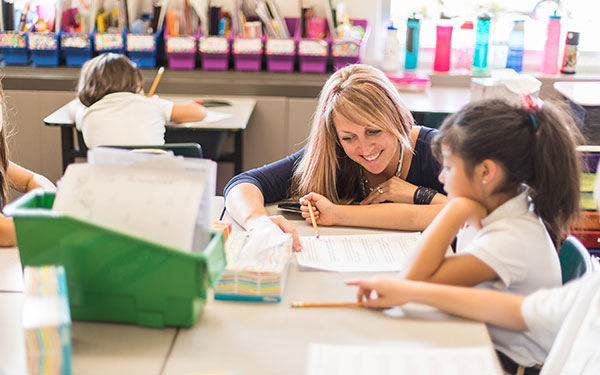 Helen McLoraine Student Teaching Scholarship
Born in Chicago in 1918, Helen M. McLoraine was a pioneer who, in the 1950s, put on a hard hat, learned about the oil industry and broke new ground for women to assume leadership roles in business. She studied business at the University of Chicago and was a long time resident of Winnetka, Illinois with her husband Frank McLoraine who was a lawyer. Helen moved to Denver in 1985, several years after the death of her husband, and lived in Denver until her death in January 2003.
Helen was deeply influenced by her mother's dedication to philanthropy and became a generous benefactor in the areas of education, youth social welfare, figure skating and medical research. She was especially committed to small nonprofit organizations with great missions and small resources. A gift from her estate was used to create this scholarship program.
This scholarship is available to undergraduate student teachers in the Division of Education. Students apply to the McLoraine Scholarship in Taskstream during their student teaching semester in their Student Teaching Application portfolio.