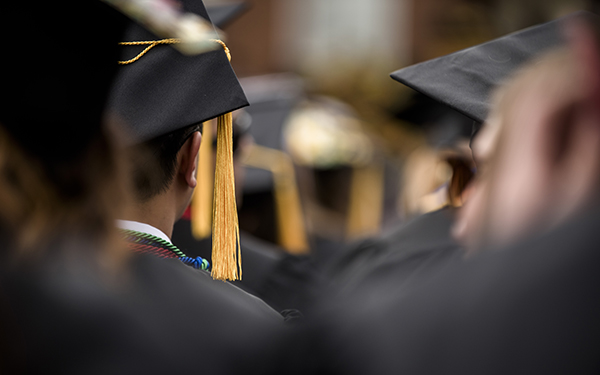 Graduation and Commencement
Due to the coronavirus crisis, Regis University has postponed its commencement ceremony. In response to a survey of this year's Class of 2020, Regis plans to conduct a commencement ceremony this summer if permissible under public health guidelines.
Although the Spring 2020 Commencement is postponed, students must still submit a graduation application to earn your degree. To be considered a candidate for graduation, all students must file a graduation application with the Office of Academic Records and Registration no later than the published deadline.
Location and Contact Information
Academic Records and Registration
Location: 
Main Hall 4th Floor
---
Hours: 
Monday-Friday
7:30 a.m. – 5 p.m.
---
Contact:
303.458.4126
800.568.8932
studentservices@regis.edu
Location and Contact Information Google Map