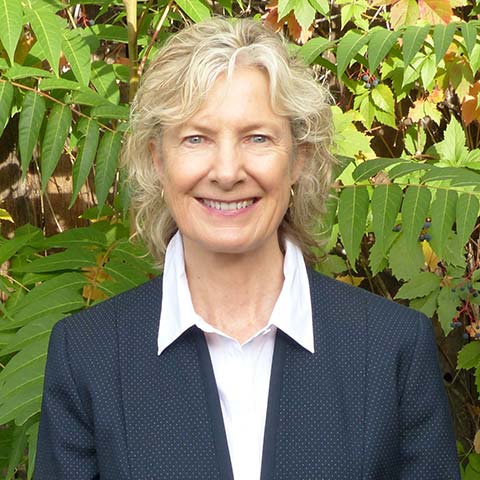 Professor Emerita
Contact Info
Regis College
Dr. Joan Armon was named Professor Emerita in 2022 by the Division of Education at Regis University, Denver, Colorado. She earned her BA in Early Childhood Education at Metropolitan State University of Denver with a Minor in German Language and Literature; MA in Elementary Education at the University of Northern Colorado; MA in Policy Analysis and Administration from Stanford University; and Ph.D. in Curriculum and Instruction from the University of Denver.
At Regis, Dr. Armon embeds a justice orientation in the Jesuit Catholic tradition throughout literacy teacher preparation. Coursework develops teacher candidates' literacy knowledge, skills, and decision-making in evidence-based, theory-to-practice instruction and assessment in college and local school classrooms.
With colleagues in the Fine and Performing Arts, History, and Peace and Justice Departments, Dr. Armon created and co-taught three transdisciplinary core courses featuring experiential service-learning projects in the local community and southern Colorado with farmers, families, teachers, children and youth. Additional experiences contributing to Dr. Armon's justice orientation included a volunteer Literacy-Arts program that she created and taught for two summers. The program served children and youth who were at various stages of learning English and who had few summer learning opportunities.
A justice orientation to education grew out of Dr. Armon's public school teaching in rural, urban and suburban schools, literacy teacher and curriculum development, and two years as a Colorado Department of Education volunteer literacy and cultural teacher to a family that fled Laos. Her sustainability orientation evolved through hiking, foraging, fishing, camping and food growing beginning in childhood; applying permaculture and biodynamic principles and practices; and exploring environmental issues in socio-cultural, economic and political contexts.
Dr. Armon's research and professional conference papers given in the U.S. and U.K, articles, and book chapters focus on integrative literacy, science and arts; justice-oriented teacher education; and community-based experiential sustainability education. She edited a book geared toward college and university educators entitled Prioritizing Sustainability Education: A Comprehensive Approach (Routledge, 2020) with Dr. Stephen Scoffham at Canterbury Christ Church University, UK, and Dr. Chara Armon at Villanova University, US. The book features diverse authors from six countries who articulate international perspectives and practices from varying humanities and sciences disciplines, from Indigenous knowledge and wisdom traditions, and from young adults' sense of urgency about establishing sustainability education as the core of educational systems. Writing within distinctive contexts, authors conceptualize sustainability education as an approach to developing an ecological consciousness in cognitive, affective, imaginative and spiritual dimensions. The Earth Charter and the UN Sustainable Development Goals inform authors' theoretical and applied course examples as well as critiques of current sustainability education efforts.