Fine and Performing Arts Department
Degrees and Programs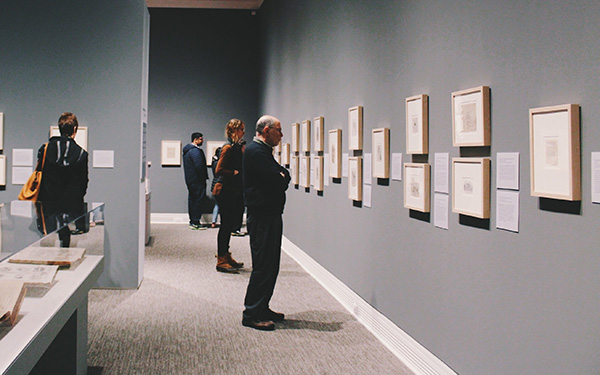 Art History
Bachelor of Arts in Art History
Minor in Art History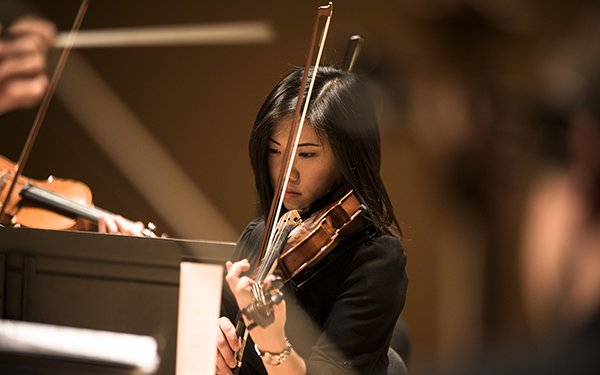 Music Program
Bachelor of Arts in Music History and Literature
Bachelor of Arts in Music Performance
Minor in Structured Music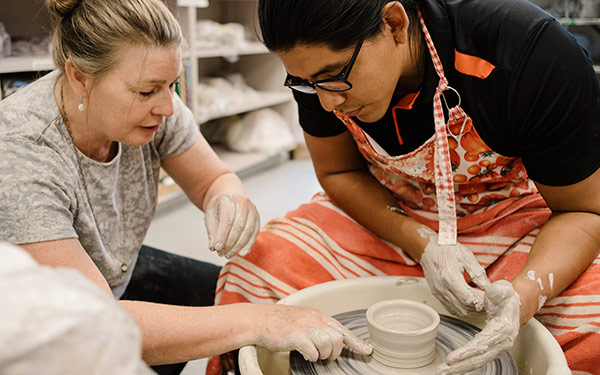 Visual Arts
Bachelor of Arts in Visual Arts
Minor in Visual Arts
Music Ensembles
Beyond the Classroom
More than 100 students and another 30 faculty, staff, and community members participate in one of the eight music ensembles offered through the Music Program at Regis. Most music ensembles are two credits and meet for two hours a week. Every music ensemble presents a concert each semester that showcases the group as well as the individual talents of its members.
Any student with an interest in taking part in a music ensemble may register for one of the following music ensembles. Some prior musical background is expected. Auditions are required for the 400-level ensembles. 
---
Chamber Ensemble
FAM 269/469: Chamber Ensembles are geared for various combinations of orchestral instrumentalists (mainly strings and woodwinds), and concentrate on music from 1725 to today. Chamber Ensembles consist of several small chamber groups each with an instructor who works directly with the ensemble.
---
Chapel Choir
FAM 220: The Chapel Choir rehearses and performs sacred music for both regular (Sunday Mass) and special liturgical activities (Lights, Lessons & Carols) at the St. John Francis Regis Chapel.
---
Collegium Musicum
FAM 230/430: The  Collegium Musicum is a large mixed ensemble of singers and instrumentalists that focuses on earlier music styles (madrigals, motets, renaissance dances etc…), and requires some previous choir or instrumental experience. The Collegium Musicum is open to a limited number and type of instruments since they concentrate on music before 1750.
---
Concert Choir
FAM 402: The Concert Choir is an advanced choral ensemble (an audition is required) which focuses on challenging repertoire from the Classical through Contemporary periods. 
---
Guitar Ensemble
FAM 448: The Guitar Ensemble is a more advanced ensemble for guitarists. Generally, participants have already had at least one private applied guitar lesson. In special cases, freshman may audition for the Guitar Ensemble. 
---
Jazz Ensemble
FAM 259/459: The Jazz Ensemble is open to all students. This instrumental group explores the American jazz repertoire, covering a wide variety of popular styles that developed from the early 20th century to today.
---
Piano Ensemble
FAM 442: The Piano Ensemble is designed for advanced piano students who would like an ensemble experience. Participants in Piano Ensemble will often be grouped and coached with students from the Chamber Ensembles.
---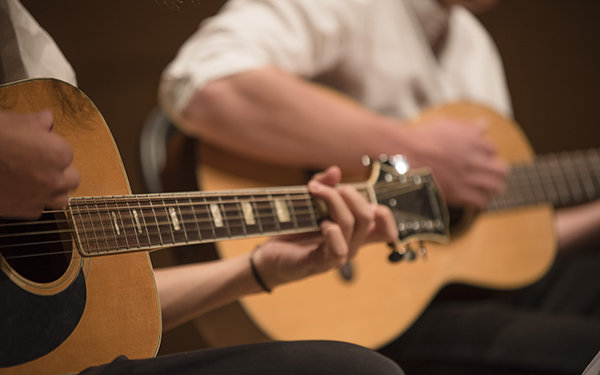 Applied Music
Any full-time student, faculty member or staff, with at least some musical background (e.g., have some prior private training) may take a 200-level applied music lesson. Students can sign up for a 30-minute or 60-minute time slot with their instructor on a first-come, first-serve basis. There they will also find contact info for each instructor.
Many applied music students are taking lessons for personal enrichment while others are pursuing more advanced studies through the Music Major and Structured Music Minor. All applied music students are required to participate or attend Performance Classes. Performance classes are offered throughout the year or in one or more of the numerous student recitals.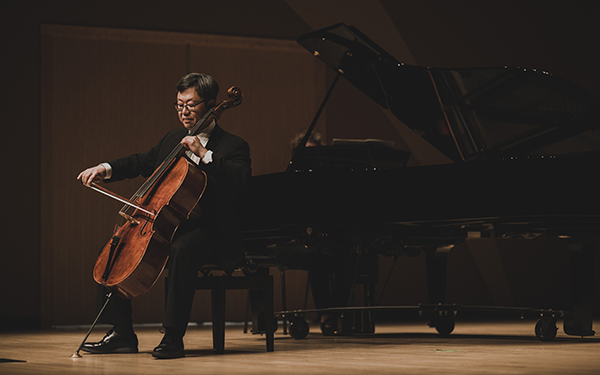 Performance Classes
Performance Classes are fun and informative. They provide a low pressure and encouraging environment where music students have an opportunity to find out about performance issues and to develop strategies for performing in public. Performance Classes are not open to the public; only applied music students and music instructors may attend.
Lower-level applied students (at the 200-level) are required to attend at least two Performance Classes each semester. 200-level applied students are not required to perform, but some faculty (at their discretion) may ask students to perform a piece or part of a piece at one of these classes. Advanced applied students (at the 400-level), Music Majors and Music Minors are required to attend at least three Performance Classes, performing at least one complete work at one of these classes.