#RegisInspired Scholarships
Finding inspiration in a snap.
To Enter
Snap a photo that captures how your education at Regis will positively impact your life or the lives around you.
Along with your photo, write a quick message of less than 25 words with the academic program you are pursuing at Regis.
Post it to Instagram, Facebook, or Twitter using #RegisInspired.
Winners will be announced two weeks prior to each class start date.
Scholarship Criteria
Must be admitted and registered three weeks prior to classes starting for your intended start date in a Regis undergraduate or graduate accelerated or online degree program. Excludes students pursuing programs or classes as "non-degree seeking".
Must be starting a new degree program (not for current students who started in previous terms). If you are selected and choose to drop your courses, you forfeit your scholarship. It cannot be carried to a new term. This is a one-time only scholarship to be awarded in your first term or semester.
Up to 200 winners selected annually. The scholarship committee must be able to locate your entry through #RegisInspired on social media and identify who you are, and your academic program, for consideration.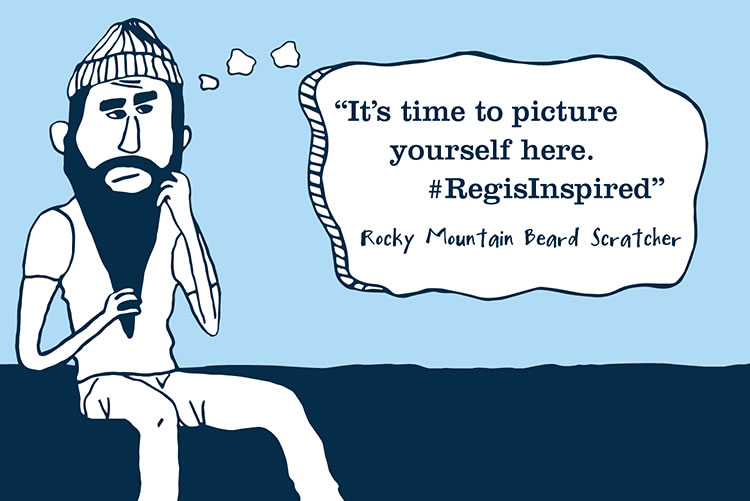 Submit your Application
To be eligible for this scholarship you must submit an application. If you have not done so already, apply now!