Harvest Table to kick off dining services on campus
Sara Knuth
August 17, 2022
From a partnership with Little Man Ice Cream to rotating restaurant concepts in St. Peter Claver, S.J., Hall and a variety of allergy-free options, Regis University's new food vendor is bringing a fresh take to campus dining as the fall semester begins.
In the Student Center, the café is now called The Table at Regis, offering an all-you-care-to-eat meal option at a flat rate, as well as to-go options. The faculty and staff door rates at The Table are $9 for breakfast, $10 for lunch, and $11 for dinner. A meal plan will also be available to faculty and staff, offering 25 meals for $225.
Prices for other guests paying via cash or a credit card are $11 for breakfast, $12 for lunch and $13 for dinner. More details, including student plans, are available on the Regis Harvest Table webpage. View the hours of operation.
In addition to offerings in the Student Center, the former Claver Hall grill area will be transformed into a restaurant called The Hive Culinary Studio, which will rotate monthly between Harvest Table-themed offerings and local restaurants. Claver Hall also will welcome a Little Man Ice Cream location in a tea and coffee shop called Steep'd.
"We're really excited to partner with Regis at the residential restaurant," said Kate Williams, the director of guest experience for Harvest Table.
Harvest Table plans to change the menu weekly, although favorite menu items will remain on the menu consistently. Campus favorites Regi's Roasts and Walker's Pub will remain in the Student Center, but with some new menu items. In addition to pizza, Walker's Pub will serve hot sandwiches and shareable items, such as charcuterie boards.
Some of the most prominent changes to the campus food stations include the all-you-care-to-eat option, rotating pop-up stations that could include a chef demonstration or a make-your-own trail mix station and the introduction of "all-good" stations, which provide a variety of allergy-free options. The all-good stations will be in the front of The Table in the Student Center. New digital menu boards for all stations and the Harvest Table website will indicate whether a meal contains an allergen.
"That way those students will have a safe place with a lot of variety to eat," said Laura Thompson, district manager and transformation lead for Harvest Table.
In addition, Harvest Table has partnered with local food vendors to bring healthy, local ingredients to the menu.
"The basis is really local sourcing around health and wellness, so we make sure our menus are healthy," Thompson said.
Throughout the transition process, Harvest Table has relied on feedback from students, a priority that will remain in place once the academic year begins. The Napkin Talk Wall will provide students, faculty and staff with a physical space to write feedback to the culinary team, from compliments to suggestions for menu items. The team will respond to each suggestion within 24 hours.
In addition to traditional dining offerings, Harvest Table has been working with faculty, staff and students to offer catering options. Williams said the team looks forward with building relationships on campus and helping participate in campus events. Get more information about catering.
"We also tell clients that (the catering guide) is just a starting point," Thompson said. "We're more than willing to work within your budget or if you have an idea for event, we want you to come and meet with us."
Learn more at regis.edu/dining.
Meet the Harvest Table culinary team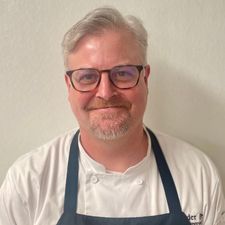 Alex Porter
Alex is the Executive Chef at Ranger Dining. Alex has a double major in history and political science with a minor in international relations from Mount Allison University in New Brunswick, Canada. Alex completed a two-year Culinary Certificate at The Culinary Institute of Canada on Prince Edward Island. Alex's cooking background was established in hotels and resorts across Canada, the United States, and Mexico.
In 2006, Alex was awarded the Culinary Excellence Aware for Chef of the Year for Renaissance Hotels and Resorts International. He has worked in campus dining for the past 10 years as an Executive Chef at the Colorado School of Mines and the University of Colorado Denver. Alex is an open book of culinary knowledge and is excited to bring his expertise to assist in cultivating the Ranger Dining experience.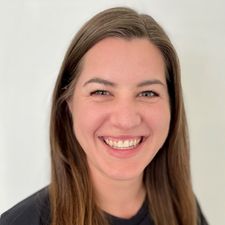 Amanda Kalt
Amanda is the Guest Experience Manager and Registered Dietitian at Ranger Dining. She received her Master of Public Health in Nutritional Sciences and Health Education from the University of Michigan. She has prior experience in clinical nutrition, coaching, and health education. Her role at Ranger Dining is to ensure menu ingredient and allergen transparency, as well as connect with the campus population through social media, tabling, and pop-up events. This year, she is looking forward to engaging with students to help them build healthy relationships with food.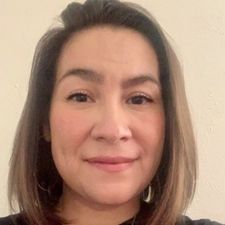 Crystal Duran
Crystal Duran is the Hospitality Manager at Ranger Dining. She has over 15 years of hospitality and catering experience. Her role with Ranger Dining will be to help with daily operations, assisting with catering as well as retail locations.
Crystal is looking forward to developing connections with faculty and staff and well as the student body.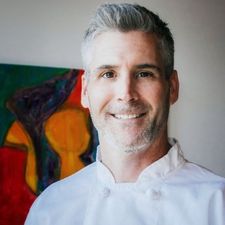 Jason Jones
Jason is a Le Cordon Bleu-trained chef with over 30 years' experience in the food and beverage industry having run high-end hotels, twenty-eight restaurants nationally as corporate chef and private chef work for notables including
George and Barbara Bush. Most recently Jason served as the national director of food & beverage operations for X Co. where he was hired to develop the F&B programs for six properties in four different states.
As an advocate for non-profits, he works seasonally as a volunteer sit-ski instructor for disabled adults and children through the National Sports Center for the Disabled and is a member of the Board of Directors for Redline Contemporary Art Center in the River North Arts district. Passionate about skiing, mountain climbing, hiking, and camping, Jason and his wife Mary Helen moved to Denver from Houston in 2014 to be closer to the mountains and the lifestyle they love. He looks forward to being a part of the Regis community!