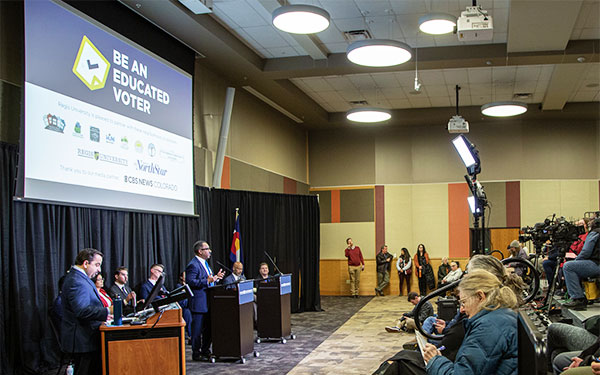 Wednesday, Oct. 11, 7-9 p.m.
Claver Hall, Regis University
Mountain View Room
52nd and Lowell Blvd.
Join us for a debate among DPS School Board candidates for all open seats: At-Large, District 1 (SE Denver) and District 5 (NW Denver). Free parking will be available in Lot 4; enter via Lowell Blvd. between 52nd and 53rd Ave. Or, if you can't make it in person, watch the entire debate online beginning at 7 p.m., Oct. 12 at cbscolorado.com/dpsdebate.