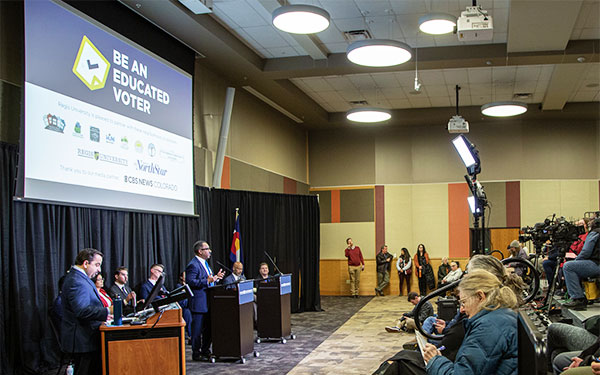 Educated Voter Series
Thursday, May 11
6–7 p.m.
Claver Hall, Regis University
Mountain View Room
52nd and Lowell Blvd.
Get to know Denver's Mayoral runoff candidates—Kelly Brough and Mike Johnston. Regis University and ten community partners invite you to a Mayoral Runoff Debate. This is the final debate for the Denver Mayoral candidates.