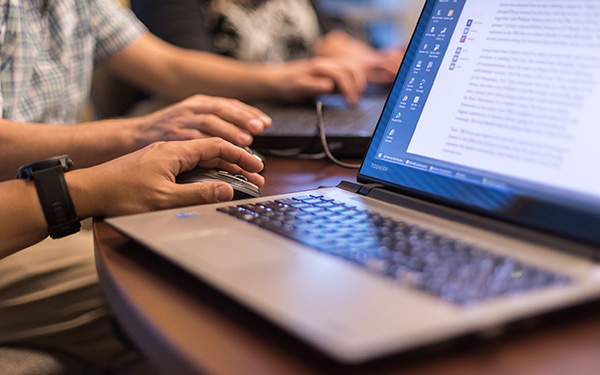 Technology Training Center
The Regis University Technology Training Center offers free training programs, both face-to-face and online, for faculty, staff and students. We want to meet the training needs of busy adults and students, reach users of all skill levels, and remove the intimidation of learning new technology.
The Technology Training Center offers training workshops for faculty transitioning to online learning, as well as courses in MS Office, presentation skills, Outlook calendars, Visio and more. 
Location and Contact Information
ITS
Location: 
Carroll Hall
---
Hours: 
Monday-Friday
9 a.m. – 5 p.m. 
---
Contact:
303.458.4050
Location and Contact Information Google Map