Project Leadership and Management
Master of Business Administration (M.B.A.)
Program Snapshot

Program Format
Online, 8-week terms
On-campus courses available for cohorts of 10+ students
Time Commitment
12 - 24 months

Key Dates
Starts are offered in January, March, May, July, August and October
Join Regis Alumni Working As:
Program and Project Managers
Manage team workloads, assignments, project plans budgets and timelines in order to effectively execute strategic business projects.
---
Business Analyst
Ensure business efficiency by processing, interpreting and documenting business processes, products, services and software.
---
Scrum Master
Use Agile project and product management methodologies to facilitate communication between leadership and teams to ensure the success of business initiatives.
---
By the Numbers
Globally accredited programs by PMI (including Regis)*
New project management roles globally by 2027**
Median annual salary for project management professionals***
Pioneers in Project Management
The Regis PLM-MBA aligns with the Project Management Institute's (PMI) Talent Triangle. Combining business acumen, power skills and ways of working, PMI requires project managers to "cultivate effective decision-making and understand how projects align with the big picture of broader organizational strategy and global trends."
Our PLM-MBA students and faculty are directly connected to the community. Professor Don Gier hosts the monthly roundtable professional development sessions of the regional PMI chapter (PMI Mile-Hi), and students can attend as part of their enrollment in the program. Regis also serves as the sponsor of the annual Women in Project Leadership and Management conference each fall and the annual PMI Mile-Hi Symposium each spring.
Additionally, our students complete a 'live project' where students work with a local business to help those businesses move forward. This provides a capstone experience for the PLM-MBA students, where they practice applying this work and graduating with work-ready and hirable skills.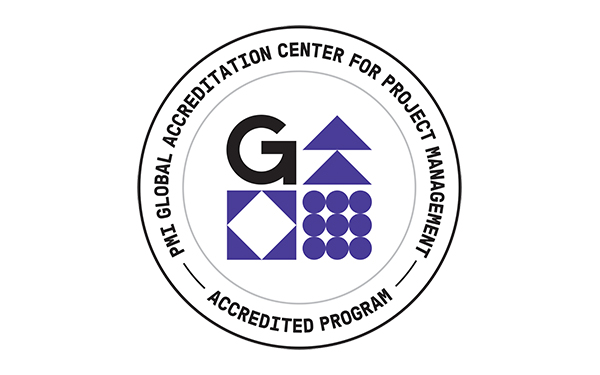 Program Details
Want to learn more? Here's something for you:
Get all the details on our Project Leadership and Management MBA, including course requirements and application materials. 
Imagine Yourself In ...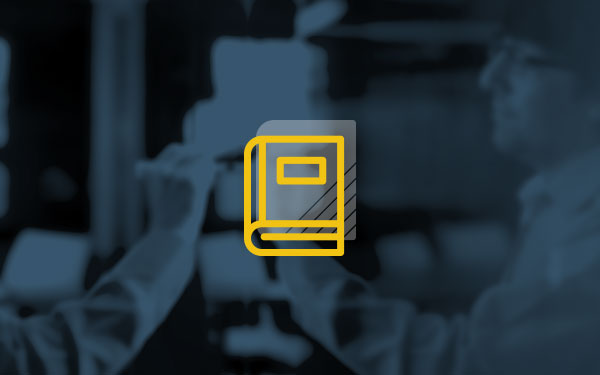 PM 6590: Project Monitoring and Delivery
In this capstone experience, you'll work with a team to deliver a project and plan to an actual company. Students in this class will be taking various project leadership positions, researching avenues for businesses to grow into new lanes and working directly with and presenting results directly to company leadership. MGT 6017: Operations Management
Team up with your peers in an operations management simulation, making all of the decisions for a company to operate and compete with teams around the world. You'll develop a complete systems approach to decision making and get to see the results of those decisions. PM 6520: Agile Product Development
Discover how to use the most common agile practices such as Scrum, Kanban and hybrid approaches. You'll also work to understand the people side of Agile Development, including leadership, team development and customer collaboration by using common Agile practices such as user stories, backlogs, sprints, demonstrations and retrospectives.
To apply to the Project Leadership and Management MBA program, you will need:
Online application
Official degree-bearing transcripts from a regionally accredited college or university
Resume
18 months of relevant work experience
This program is eligible for our FastForward dual degree. To learn more about eligible programs and GPA requirements, visit regis.edu/fastforward.
Real people. Really invested in you. Contact your admissions counselor today and learn how we help you each step of the way.
Tuition for the 2023-2024 academic year: $1,051 per credit hour
For information on program-specific fees, visit regis.edu/cost. Tuition and fees are subject to change.
Total program credits: 36
Earning your Project Leadership and Management MBA from Regis sets you apart and expands your professional network — think of it as an investment in your future. Between scholarship opportunities and financial aid packages, advancing your education is within reach. Explore our Investing in Your Future graduate financing guide or visit our Office of Financial Aid on the web.
Outcomes
Institution Name: Anderson College of Business and Computing
Academic Period: AY 2022 - 2023
| | | |
| --- | --- | --- |
| Program Name | Indicators1 | Outcome |
| MS-PLM | Retention Rate/Attrition Rate | R 63.8 / A 34.4 |
Indicators
| | |
| --- | --- |
| Indicator | Description of indicator and calculation method |
| Retention Rate | Retention FORMULA: AY22/23 enrolled MS-PLM students who enrolled AY23/24 divided by total AY22/23 MS-PLM. Attrition FORMULA: AY22/23 enrolled MS-PLM students who did not enroll AY23/24 divided by total AY22/23 MS-PLM |
1Indicators may include attrition, graduation rates, job placement, licensure pass rates, acceptance into graduate programs.
A Culture of Excellence
Want to learn more? Here's something for you:
The Project Leadership and Management MBA is offered by the Graduate Business Department in the Anderson College of Business and Computing.