Program Snapshot

Course Format
On-campus courses

Academic Term
16-week semesters 

Tuition for the 22-23 Academic Year
$40,830
Sample Chemistry Classes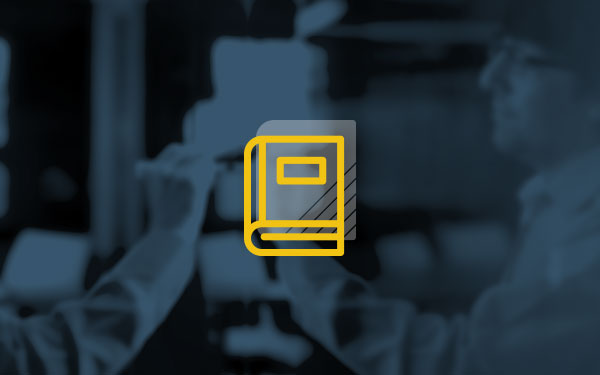 CH 210: General Chemistry I
Introduces chemical and physical properties of matter, atomic structure and chemical reactions. CH 420: Organic Chemistry II
Comprehensive survey of organic chemical reactions and their mechanisms. CH 440: Instrumental Analysis
In-Depth study of instrumental techniques used in analytical chemistry.
Program Details
Get all the details on our B.S. Chemistry program, including course requirements and application materials. 
Chemistry Career Paths
Chemical Engineer
Chemical Engineers take part in the creation and implementation of chemical processes that are used to produce essential goods such as food, beverages, cleaning products and fuels. Chemical Engineers are normally employed by pharmaceutical companies, food and beverage manufacturers, and industrial chemical production companies.
---
Geochemist
Geochemists use their expertise of geology and chemistry to complete examinations of natural resources including oil, natural gas and minerals. Geochemists are normally employed by environmental consulting firms, oil companies, research institutes and universities.
---
Materials Scientist
Materials Scientists focus on the study of substances at atomic and molecular levels, and observe how the substances interact with each other. In addition to studying substances, Materials Scientists use their expertise to create and implement new products and examine the quality of manufactured goods.
---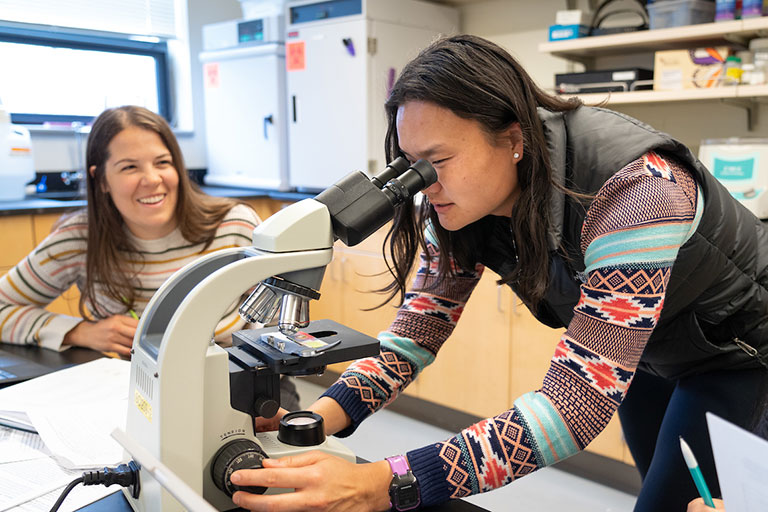 Considering a Career in Health Care?
If you've ever had the aspiration to combine your unique interests and passions with a career of helping others, the Regis College Pre-Health Sciences Track is for you. At Regis, there are no set pre-health majors such as pre-med or pre-physical therapy. Rather, you'll choose a major that aligns with your interests while also meeting the prerequisite requirements for your graduate health program ambitions. With the assistance of your designated pre-health advisor, you'll choose the major that will best prepare you for entrance into professional school.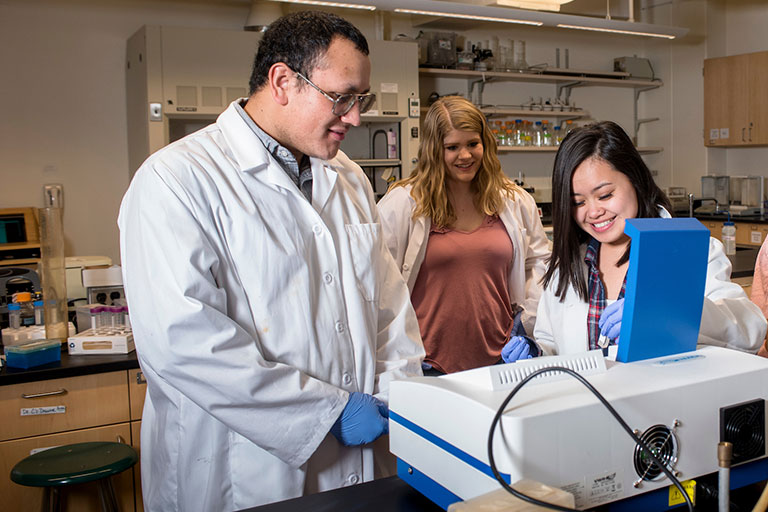 ACS Certification
The Department of Chemistry offers two major track options for Bachelor of Science in Chemistry program: Standard and ACS-Certified.
The ACS-certified programs require more upper-division coursework than the standard programs and follow the curriculum guidelines recommended by the American Chemical Society Committee on Professional Training. These programs are designed for students planning to enter graduate school or those planning on careers in research and development in the chemical, pharmaceutical, or biotechnology industries.
A Culture of Excellence
The Bachelor of Science in Chemistry is offered by the Chemistry department within Regis College.