Dayton Memorial Library
The Regis University library provides a full range of online and on-campus library services and resources to students, faculty, staff, alumni and community members.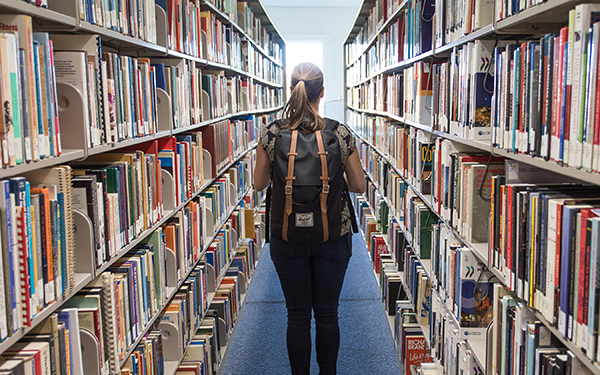 About Dayton Memorial Library
Dayton Memorial Library provides access to books, articles and other research databases, both within the library and through connections to other public and research libraries worldwide. The library also provides numerous group and individual study areas. Watch the video below to learn about the services offered by Dayton Memorial Library.
Hours and Contact Information
Dayton Memorial Library
Monday-Thursday 7:30 a.m. - 10:30 p.m.
Friday 7:30 a.m. - 5 p.m.
Saturday 10 a.m. - 5 p.m.
Sunday 12 p.m. - 10:30 p.m.
---
Circulation Desk:
303.458.4030 | circdesk@regis.edu
Research Help Desk:
303.458.4031 | library@regis.edu 
Interlibrary Loan Desk:
303.458.4263 | interlib@regis.edu 
 
Hours and Contact Information Google Map