Dayton Memorial Library
The Regis University library provides a full range of online and on-campus library services and resources to students, faculty, staff, alumni and community members.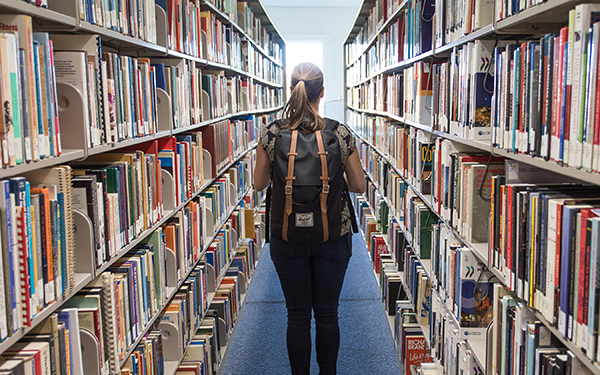 About Dayton Memorial Library
Dayton Memorial Library provides access to books, articles and other research databases, both within the library and through connections to other public and research libraries worldwide. The library also provides numerous group and individual study areas. Watch the video below to learn about the services offered by Dayton Memorial Library.
Hours and Contact Informatio
Dayton Memorial Library
The RMC has a limited but growing number of circulating materials (mostly scores) available, as well as archival collections (non-circulating). Circulating materials are shelved in the Recorder Music Center Alcove on the 3rd floor of the Library and are available for public use and through interlibrary loan. The Archival Recorder Music Collections are found on the 4th floor of the Library, Room 401. The archival collections are non-circulating and document the significant contributors to the recorder music movement from its early days onward.
---
Circulation Desk:
303.458.4030 | circdesk@regis.edu
Research Help Desk:
303.458.4031 | library@regis.edu 
Interlibrary Loan Desk:
303.458.4263 | interlib@regis.edu 
 
Hours and Contact Informatio Google Map