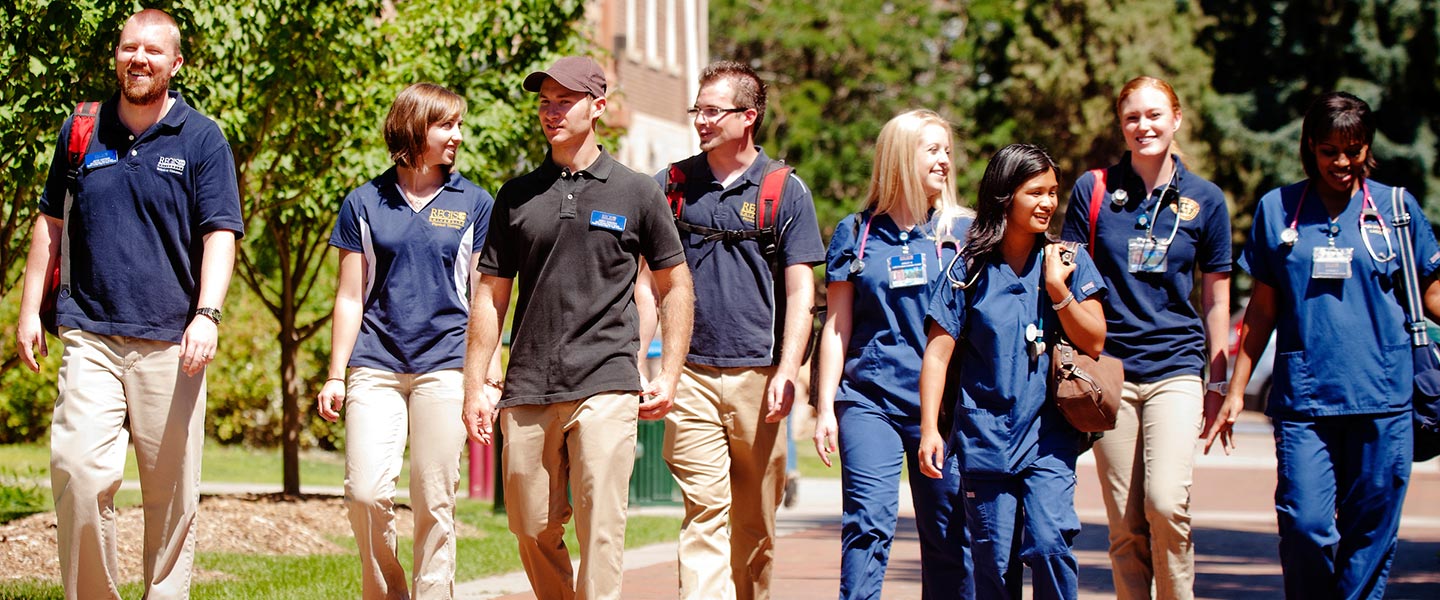 Health Careers Collaborative
HealthONE employees enjoy a 10% tuition discount on eligible degree programs at Regis University.
HealthONE has teamed up with Regis University to provide you with access to high-quality nursing and health administrative education programs at a partner tuition rate. Take advantage of all the benefits provided, start earning an advanced degree from Regis University to help take your career to the next level.
Contact Regis to learn more about our HealthONE partnership – or join us at an upcoming information session.
#RegisHealthONE Scholarship
In celebration of the forging of the partnership between Regis University and HealthONE, HealthONE has committed to five scholarships at $10,000 each made available to incoming Rueckert-Hartman College for Health Professions students.
To honor HealthONE employees in their pursuit of advanced education, Regis has also agreed to make one $10,000 scholarship available specifically for HealthONE employees.
Be considered for these scholarships simply by sharing your education goals on social media. Hurry! Only new and incoming August 2020 students who post by August 6, 2020 will be considered.
Learn More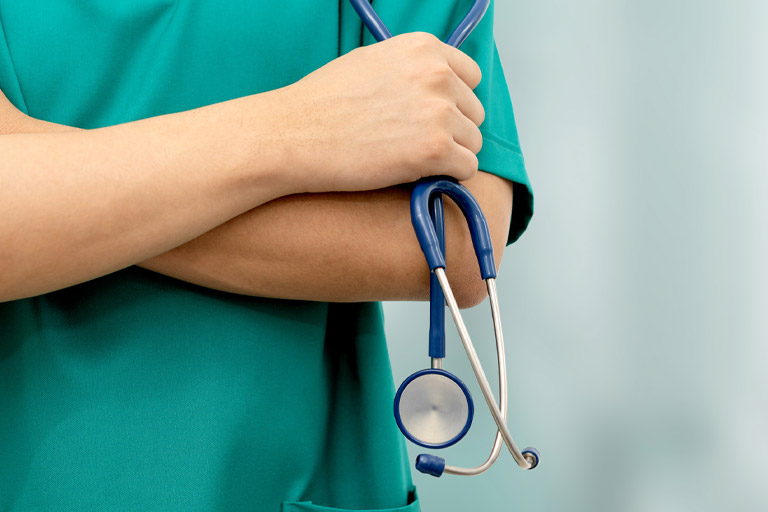 It's more than a career, it's a calling.
As a HealthONE employee, we know you're right there with us on the front lines, keeping our communities healthy and safe. That's why we're proud to partner with HealthONE to offer you a chance to expand your education and advance your career. Whether through online or classroom-based courses, we offer the flexibility you need to work around your busy schedule.
At Regis University, we're preparing students for the front lines of health care and leadership roles.
Internships and Practicums
Relevant hands-on experiences in community, institutional, research and other health care settings, allowing students to build upon and implement classroom lessons and apply the Jesuit value of taking action to solve social problems.
Service Learning
Community-based learning opportunities encourage students to work for and with others while pursuing justice on behalf of all persons, including those in challenging or vulnerable circumstances.
Simulated Health Center
Dynamic and collaborative learning environment for students to practice hands-on hospital, outpatient and home care scenarios allowing nursing, physical therapy, pharmacy and counseling students to work side by side and infuse interprofessional learning into their curriculum.
Cultivate Health Project
Health and wellness program collaborating with Regis neighborhood residents and nonprofit partners to promote health in environments where we live, work and learn.