Guided by the Jesuit principles of cura personalis (care for the whole person) and service to others, Regis University is preparing for the Fall semester with in-person and virtual classes, events and activities while adhering to public health guidelines to ensure a safe campus for all.
Regis holding in-person classes
The University is planning on in-person classes for on-campus courses meeting at the Northwest Denver, Thornton and Denver Tech Center campuses. Instructors are being asked to be compassionate and flexible with absences due to illnesses or quarantines.
The following public health guidelines remain in place:
Vaccine recommendation: All on-campus students, faculty and staff are recommended to have a verified COVID-19 vaccine, and are encouraged to be up to date with all vaccine boosters as they are eligible to keep our community safe. The vast majority of complications due to COVID-19 are primarily in the unvaccinated population.**Requirements for programs that include external clinical rotations, placements or outside agency experiences may vary.**
Health care and testing services: COVID-19 testing is also widely available and our Student Health Services office can do PCR testing with results in less than 60 minutes. The University will be providing rapid, at-home COVID tests in its residence halls and elsewhere on campus. Masks will also be available and recommended for anyone who has been exposed to or is recovering from COVID. Anyone who tests positive is expected to report their case to the University and self-isolate per current CDC protocols.
Vaccine clinic: Regis will be offering an on-campus influenza/COVID-19 vaccine clinic on Thursday, October 13 from 11 a.m. - 3 p.m. on the Quad.
Symptom monitoring
All faculty, staff and students are expected to monitor their health, promptly test if they experience any COVID-19 symptoms, and then self-quarantine until receiving either a negative test result (a PCR test if unvaccinated) or you are fever-free for 24 hours without medication and with symptoms improving.
Self-quarantine means staying off campus, or staying in your room if you are a residential student, until you receive a negative test and are symptom-free for 24 hours without medication. We expect an increase in viral and bacterial infections other than COVID-19, such as flu, but symptomatic individuals still must test for COVID-19 and self-quarantine to prevent spread.
Testing and positive case reporting
The University's Student Health Service offers COVID-19 testing on the Northwest Denver campus. Students may make appointments via the online student health portal or call 303-458-3558. Nearby testing centers: covid19.colorado.gov/testing.
Students: If you test positive, or come in close contact like a roommate tests positive, contact the Student Affairs Office at 303-458-4086 studentaffairs@regis.edu or use the COVID-19 Positive Test Result Reporting Form to report a positive test. If you live ON-CAMPUS and test positive over a weekend or holiday, please contact Housing and Residential Engagement staff as soon as possible.
Faculty and Staff: If you test positive, notify Human Resources immediately hrinfo@regis.edu, or the COVID-19 Positive Test Result Reporting Form to report a positive test.
If you test positive, immediately isolate yourself (do not physically attend class or work on campus) and seek medical attention.
Exposure to COVID-19: 
Regis University is following the current CDC guidelines related to exposure to COVID-19; please visit their website for details.
What to Do If You Were Exposed to COVID-19 
IF YOU Tested positive for COVID-19 or have symptoms, regardless of vaccination status:
Isolate for at least 5 days
Stay home for 5 days and isolate from others in your home/living space. Wear a well-fitting mask if you must be around others in your home/living space.
Ending isolation if you had symptoms
End isolation after 5 full days if you are fever-free for 24 hours (without the use of fever-reducing medication) and your symptoms are improving.
Ending isolation if you did NOT have symptoms
End isolation after at least 5 full days after your positive test.
If you got very sick from COVID-19 or have a weakened immune system
You should isolate for at least 10 days. Consult your doctor before ending isolation.
Take precautions until day 10
Wear a well-fitting mask
Wear a well-fitting mask for 10 full days any time you are around others inside your home or in public. Do not go to places where you are unable to wear a mask.
Do not travel
Do not travel until a full 10 days after your symptoms started or the date your positive test was taken if you had no symptoms.
For additional guidance regarding quarantining or isolating, please see CDC Quarantine and Isolation Protocols.
Students can direct questions to Student Affairs at studentaffairs@regis.edu; employees should contact Human Resources at hrinfo@regis.edu. ON-CAMPUS students with questions over a weekend/holiday, please contact Housing and Residential Engagement staff.
Frequently Asked Questions: Funding
Yes. On March 27, 2020, the President of the United States signed H.R. 748 the Coronavirus Aid, Relief, and Economic Security (CARES Act), which established emergency relief funds to organizations and individuals affected by the coronavirus pandemic.
Higher Education Emergency Relief Fund
Yes. On December 27, 2020, the President of the United States signed into law the Coronavirus Response and Relief Supplemental Appropriations Act (CRRSAA), which provided over $21 billion to be allocated to colleges and universities under the Higher Education Emergency Relief Fund (HEERF).
Yes, On March 11, 2021 the American Rescue Plan (ARP), Public Law 117-2 was signed into law, authorizing the Higher Education Emergency Relief Fund III to provide $39.6 billion in support to institutions of higher education to serve students and ensure learning continues during the COVID-19 pandemic.
The Higher Education Emergency Relief Funds (HEERF III) are to be distributed to help students with exceptional financial need for any component of the student's cost of attendance or for emergency costs experienced due to the coronavirus, such as tuition, food, housing, health care (including mental health care) or child care costs.
Institutions must prioritize students with exceptional need when allocating grants.
Eligible students: Regis University sent notice on 9/22/2021 through RegisNet accounts to all students who had a 21/22 FAFSA on file with the Office of Financial Aid and an Estimated Family Contribution of 15,000 or less that the HEERF III application was open. Notice was also posted on this website with a link to the HEERF III Application process for all other students. This application was open through October 8, 2021 and at this point has now been closed. Students receiving funding will be notified directly through RegisNet accounts and all other applicants will receive a general notice on this site when funds have been depleted.
If you are experiencing financial distress but you do not qualify, did not apply, and/or have not received any funding from HEERF III, you may contact the Office of Student Affairs Emergency Funding Committee at studentaffairs@regis.edu to apply for support.
HEERF III Student Report 2nd Quarter 2021
HEERF III Student Report 3rd Quarter 2021
HEERF III Student Report 4th Quarter 2021
HEERF III Student Report 1st Quarter 2022

HEERF III Institutional Report 3rd Quarter 2021
HEERF III Institutional Report 4th Quarter 2021
HEERF III Institutional Report 1st Quarter 2022 FINAL

HEERF Combined Report 2nd Quarter 2022
HEERF Combined Report 3rd Quarter 2022
More Information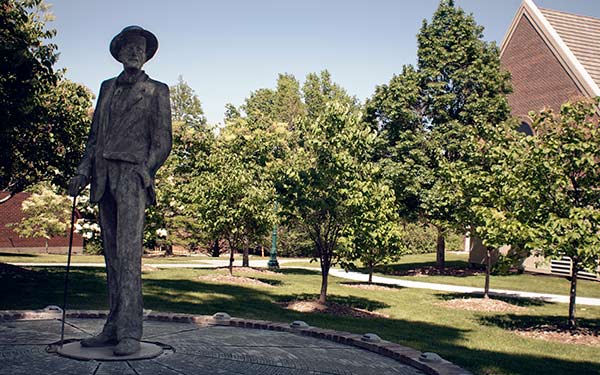 Get an inside look into our beautiful campus from the safety of your own home.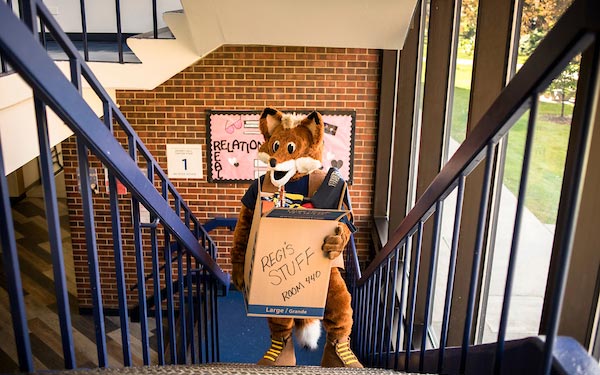 Learn about housing opportunities available to you.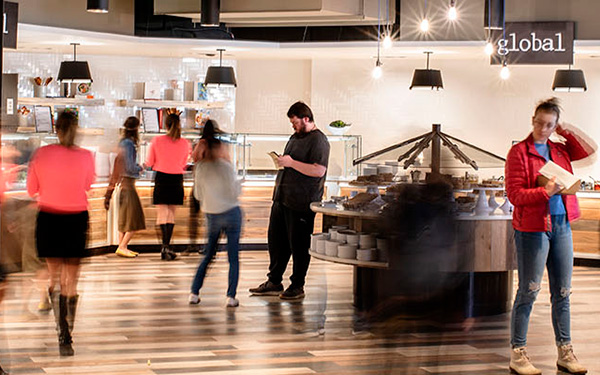 See cafe hours, food options, meal plans and more.
Latest updates for students and Regis personnel
Employees, faculty and staff should regularly check one.regis.edu for information regarding university operations.