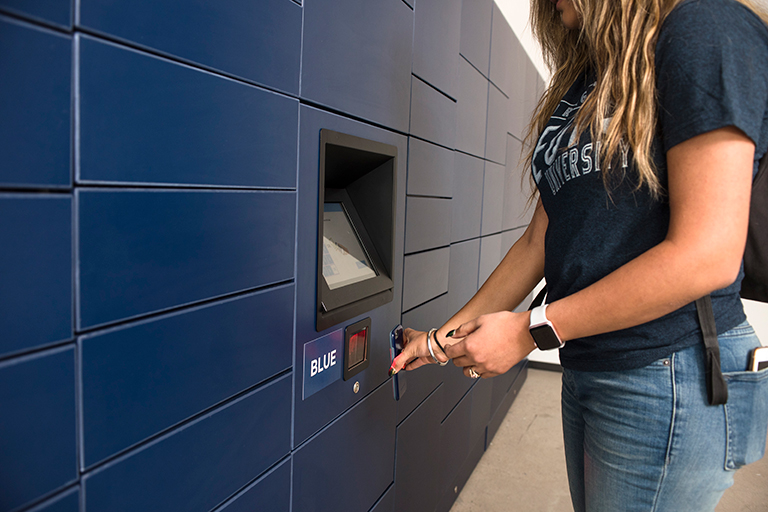 Student Mail Services
Please Note: Before sending mail or packages to a Regis student, please contact them to confirm their address. Depending on where they live on campus, their address format will vary, so confirming their address directly is the best way to ensure they receive what you send.
Students living in the residence halls will pick up their mail and packages at the Copy, Print and Mail Center. Packages received for these students will be stored in digital lockers. Students will receive an email notification with a unique PIN that, combined with their Regis ID, will allow them to retrieve their packages.
Students living in the Boryla Apartments will receive mail and packages at their residences.
If you have questions about sending students mail or packages, please contact the Student Housing Department at reslife@regis.edu.
Location, Contact Info and Hours
Copy, Print and Mail Center
Student Mailing Addresses:
Student mailing address formats vary.
Please verify address with individual student.
Physical Location: 
Regis Square | 5115 Federal Boulevard
---
Hours:
Monday-Friday | 8 a.m.-5 p.m.
---
Contact Us:
303.458.4380 | CPC@regis.edu
Location, Contact Info and Hours Google Map