Hunger and food insecurity are realities everywhere, even on college campuses. Regis offers a student food pantry on the Northwest Denver Campus called the Cupboard. Initially funded by a grant from The Denver Post Community Foundation, The Cupboard will not only provide free meals and snacks for students and their families who are facing food insecurities, it will highlight an issue that often is ignored – college hunger.
Located in the Dayton Memorial Library, Room 114, on the 1st floor all one must do is enter the library from the North doors and we are down stairs on the first level, down the hall on the right side. You may also access the pantry using the elevator. 
Together with Military and Veteran Services, The Cupboard partners with other University departments as well as faculty, staff, students and the larger community to tap into a shared passion for helping people and also raise awareness about reducing hunger, food insecurities and food waste.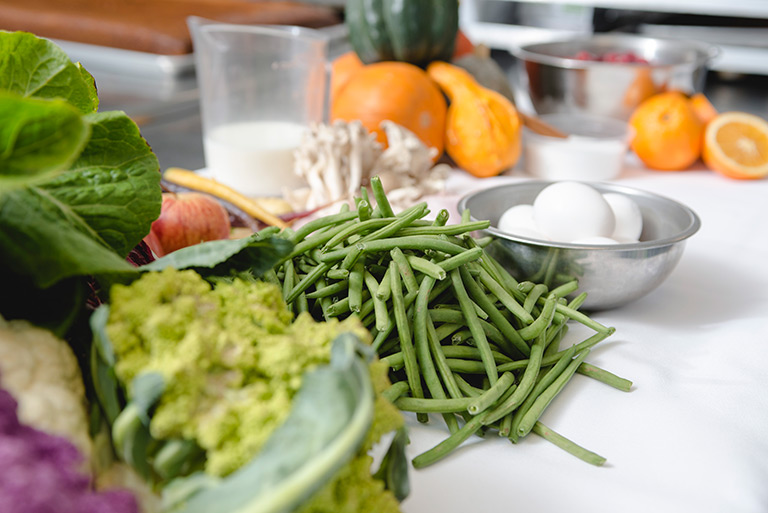 Supplemental Nutrition Assistance Program
If you're dealing with food insecurity, SNAP is a government aid program that provides money for purchasing groceries.
Take a Bite Out of Hunger
Donations for the Cupboard can be made directly inside the entrance of the Dayton Memorial Library. The most-needed items include: 
Items high in protein (canned tuna or chicken, peanut butter)
Dry goods (grains, rice, cereal)
Soups (canned, ramen noodle soup, Cup O' Noodles)
Canned fruits or vegetables
Personal hygiene items (toothpaste, shampoo, feminine hygiene products)
Items for special dietary needs (gluten-free, dairy-free, low-sodium)
Our goal is to deal with the reality of hunger on an ongoing basis and also provide a source for nutritious food on campus.

Father Mark McGregor, Military and Veteran Services