Live Podcast Recording and Networking Reception
with Special Guest Raj Sisodia
Date: Thursday, April 28
Time: 4:30pm followed by a networking reception at 6:00pm
Location: Pomponio Science Amphitheater, Northwest Denver Campus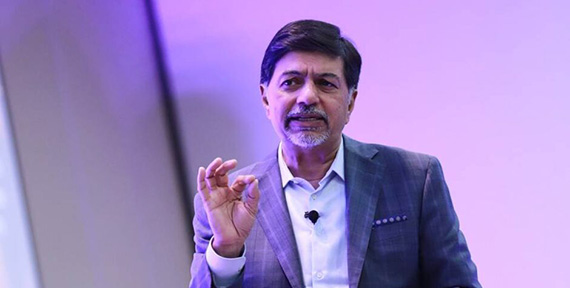 About Our Speaker: A founder and leader of the fast-growing global Conscious Capitalism movement, Raj Sisodia is the FW Olin Distinguished Professor of Global Business and Whole Foods Market Research Scholar in Conscious Capitalism at Babson College in Wellesley, MA. He is also Co-Founder and Chairman Emeritus of Conscious Capitalism Inc.
An electrical engineer from BITS, Pilani (India), Raj has an MBA in Marketing from the Jamnalal Bajaj Institute of Management Studies in Mumbai, and a Ph. D. in Marketing & Business Policy from Columbia University, where he was the Booz Allen Hamilton Fellow. Raj is the co-author (with John Mackey, co-founder and co-CEO of Whole Foods Market) of "Conscious Capitalism: Liberating the Heroic Spirit of Business" (Harvard Business Review Publishing, 2013), a New York Times and Wall Street Journal bestseller. He is also co-author of the Wall Street Journal bestseller "Everybody Matters" (Penguin/Portfolio 2015), named as the Best Leadership and Management book of 2015 by 800-CEO-READ, and one of 15 best books of 2015 by Forbes.
Event Description: Please join us for the re-launch of Anderson's Sustainable Economic and Enterprise Development (SEED) Institute on Thursday, April 28, in the Pomponio Science Amphitheater on our Northwest Denver campus. To mark the occasion, SEED Director, Dr. Abby Schneider, and award-winning filmmaker, Nathan Havey, will host a live recording of their inaugural podcast episode featuring Dr. Raj Sisodia. The live recording will be followed by a networking reception starting at 6 p.m., where you can meet Raj and sustainability professionals from the Denver community. A variety of local fare will be available for purchase from one of several food trucks that will be on site. Learn how business can be a force for social and environmental good and how doing good is good for business!
This event is produced in collaboration with the Institute for Corporate Transformation, B:CIVIC and the Anderson College SEED Institute.
---
Anderson College of Business and Computing Graduation Celebration
Hosted by the SEED Institute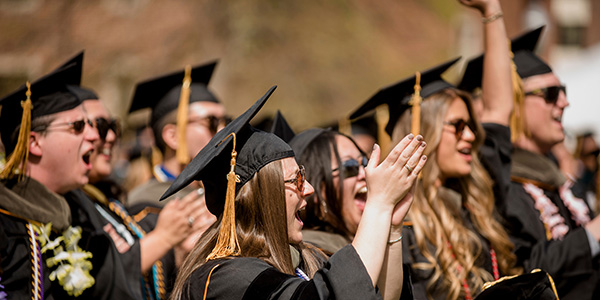 Event Description: You are cordially invited to celebrate our business and computing graduates (traditional, post-traditional and graduate) during our inaugural Anderson College Graduation Celebration, featuring a keynote address by F.W. Olin Distinguished Professor of Global Business at Babson College and Founder of Conscious Capitalism, Raj Sisodia. This official Anderson graduation event will be held on Thursday, April 28 at 7:30 in the Science Amphitheater. Please join us to cheer on our grads and welcome them into the Anderson alumni network! Together, and with the greater community, we can support our graduates in building a more flourishing world! If you are a member of the graduating class of 2022, we look forward to celebrating YOU!
Graduates are encouraged to bring family and friends to the event as guests.
---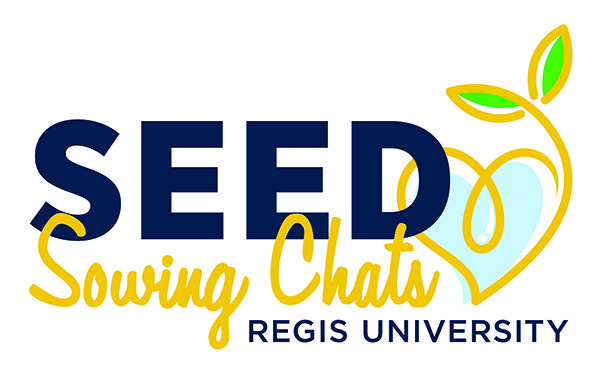 SEED Sowing Chats create space for folks to engage with different answers to the question, "How do we create a sustainable world?" – a world in which our economy honors our humanity and the Earth. Through inviting sustainability practitioners to share their stories and be in conversations with curious listeners within the Regis community, the SEED Institute hopes to play a role in co-authoring a new story in which business, enterprise and economic structures address the changes needed for humanity to move toward a thriving planet and flourishing human society.
---
Stay in the Know
Want to stay up to date on all things SEED? Fill out the form to receive the latest SEED news right to your inbox, including upcoming events, general SEED news and more.
Support the SEED Institute
With the help of our community, the SEED Institute at Regis University is able to provide event programming and fellowship opportunities to educate the next generation of sustainable business leaders.