photo: 2019 BA Senior Thesis Exhibit
Visual Arts Concentrations
Digital Art
Digital Art at Regis University explores a broad range of digital practices and introduces students to the foundations of digital art-making in Adobe Photoshop, Illustrator and open-source software. Students learn methods for editing images, combining images, generating their own images, and incorporating design principles like line, color, shape, value and composition into their work. Students are also exposed to technical aspects of digital animation. By gaining fluency across an array of digital software, students learn useful skills in digital art they can apply to both fine art and commercial art projects.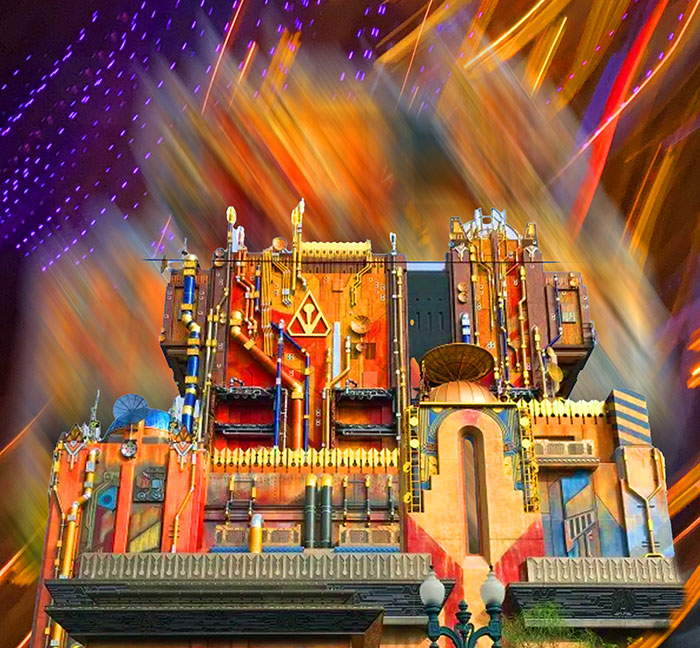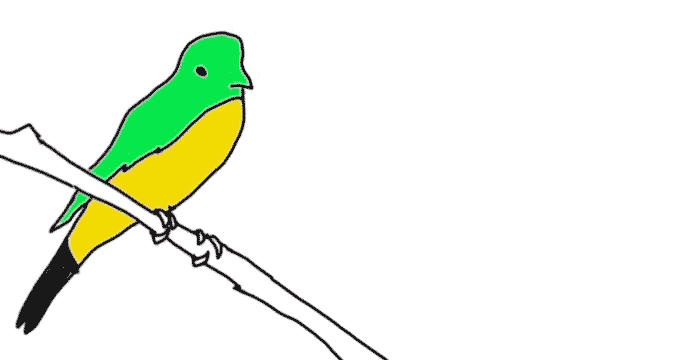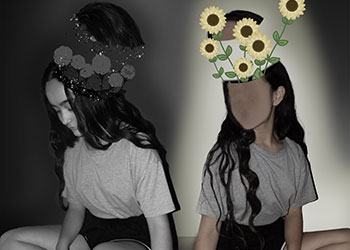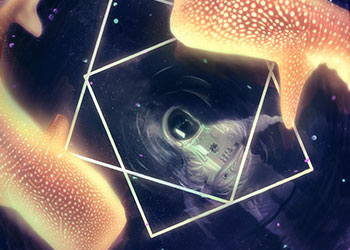 left to right, clockwise: digital art by Tahlia Lucero; digital art by Michael Nyadimo White; digital art by KiLee Castillo; digital art by Chan D Le
Drawing
Drawing is the foundational practice of most artistic media. Our introductory drawing course focuses on the fundamentals of drawing including line, spatial depth, texture, light, value and proportion. Other courses investigate a wide array of artistic practices including still life, human figure drawing, abstract drawings and conceptual or experimental drawings. Advanced students focus on the study of the human figure and draw from live models in class. As students develop their drawing abilities, they also begin to explore their own unique visions, ideas, and artistic concepts, and they can branch out into a wide variety of drawing media like pen and ink, pastel, colored pencil, watercolor and mixed media. Students also learn about contemporary artists who focus on drawing mediums and develop their own portfolios of original drawings.
top row, left to right: drawing #1 by Emily K Woods; drawing #2 by Emily K Woods; drawing by KiLee Castillo Arellano
second row, left to right: drawing by Chan D Le; drawing by Melissa Pashby; drawing by Baileya White
Graphic Design
Students studying Graphic Design at Regis University learn foundational design practices including typography, color schemes, page layout, logo development and composition. Students engage primarily with Adobe Creative Suite software and open-source software to develop their designs. Students develop a portfolio of designs and home in on their own unique aesthetics as they advance in their studies. Students taking graphic design gain a valuable set of digital techniques that they can apply in their professional lives.
top row, left to right: graphic design by Sophie Ricard; graphic design by Chloe Richardson; graphic design by Lianna Trujillo
second row, left to right: graphic design by Baileya White; graphic design by Hadley Jenkins
Painting
Painting courses at Regis University explore a broad set of artistic practices, exploring the rich tradition of the medium and contemporary practices. Students in our introductory painting course learn the fundamentals of painting including color relationships, color mixing techniques, layering, blending, composition and brushwork. Advanced painting students explore their own unique concepts and develop a series of artworks. Students may explore representational painting, abstract painting, and/or mixed media painting.
top row, left to right: painting by Baileya White; painting by Kim Gutierrez; painting by Karissa Feese
second row, left to right: painting by Mila Trombley; "Homelessness is not a choice" by Emily K. Woods; painting by Yessica Villagrana
Photography
Our photography program focuses on digital photography and provides students with valuable skills they can apply to careers in fine art or commercial photography. Introductory courses explore the fundamental techniques of digital photography, camera controls, photo editing and inkjet printing. Students learn how to capture unique and engaging photos of a wide array of subject matter. As students progress to the advanced level, they develop more complex technical and conceptual approaches to photography and create an original portfolio of photographs.
Printmaking
Printmaking is a process where artists carve and scribe images into a flat plate of plexiglass or linoleum, apply ink, and transfer the resulting image to paper using a hand-operated press. Printmaking students at Regis University learn about a wide range of printmaking techniques, beginning with fundamental printmaking techniques and progressing to more complex approaches at advanced levels. Students in Advanced Printmaking develop their own body of work exploring unique themes and concepts.
top row, left to right: "Sun Daze" by Kate Hedges, solar plate etching; "Day Break inColor" by Logan Vanderschaaff, drypoint and chine colle; "Primary Flavors" by Monica Tran, monotype; print by Chloe Richardson
second row, left to right: "Sol" by Gabriela Carrion, monotype; "Monotype & Ghost" by Sarah Luper; printmaking studio on the Regis campus
Sculpture
Sculpture students learn about many different approaches to 3-D art by exploring a wide array of mediums and materials applied to composition, mass, structure, volume, form and a variety of other sculptural approaches. Mediums include paper, wire, plaster, clay and found objects. Advanced sculpture students explore more complicated concepts and themes with their works and develop a portfolio of original sculptures.
left to right: sculpture by Melissa Pashby; sculpture by Olivia Bussey; sculpture by Olivia Bussey, detail