Physical Education Department
Strong Mind, Strong Body
Regis University's Physical Education department provides students the opportunity to learn how to promote healthy living and first-aid response in an educational setting. All Regis students are encouraged to take advantage of the wide range of physical education courses – from weight training and ice climbing to wellness and women's health issues – available at Regis.
Careers related to physical education have become increasingly specialized in recent years, requiring a strong foundation of coursework in teaching, coaching, wellness, nutrition, leadership and much more. A minor in physcial education can prepare you for entry into numerous career fields, from opportunities in teaching and coaching to recreational management and health promotion.
Students learn to develop and administer physical education programs in addition to essential leadership skills that support collaborating with other educators. Sports ethics and critical thinking skills are highlighted as well. A wide range of active courses provide opportunities for students to get outside the classroom and take advantage of everything Colorado has to offer.
All Regis College students are welcome to enroll in physical education courses regardless of their major course of study. These active courses offer students an opportunity to get outside of the classroom, work collaboratively in groups and learn critical problem-solving skills.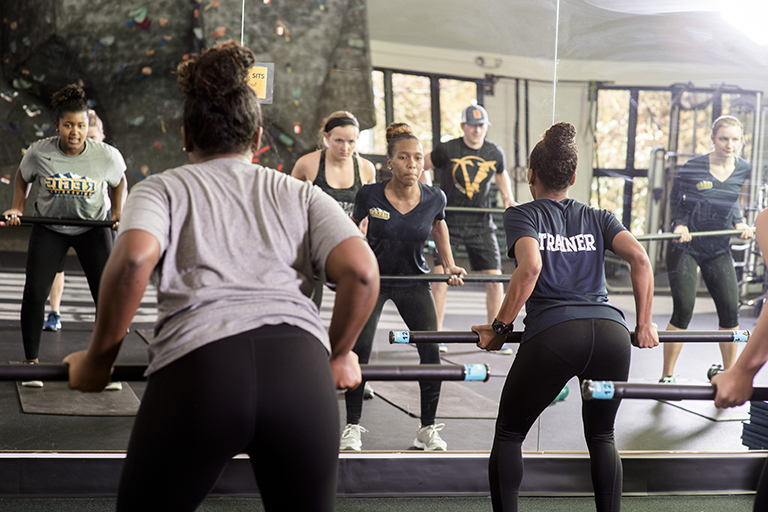 Degrees and Programs
Minors
Minor in Physical Education
Minor in Physical Education: Coaching