Global Health Pathway
The Global Health Pathway is a concentration available to selected students in the Rueckert-Hartman College for Health Professions who seek a rich, transformative experience learning about and working with diverse populations, whether locally or abroad.
By integrating knowledge with action, Pathway students will gain invaluable insight into contemporary global health issues through course work, as well as global health service learning and clinical experiences in both local and/or international areas – all while satisfying their primary degree program requirements.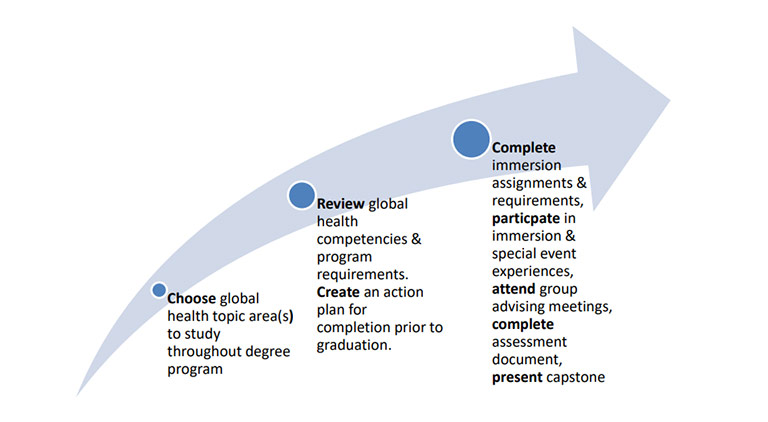 How it Works
Global Health Pathway students apply in the early part of their program. Students will integrate the Global Health Pathway Competencies into their primary degree requirements by focusing on global health issues through coursework, service learning, interprofessional reflection, local and/or international global health immersions. 
The GHP is a largely student-driven, independent study with advising through the Global Health Pathway Committee.
Immersion Experiences
Huancayo, Peru
In partnership with Regis University, the Catholic Medical Mission Board has built two interprofessional community-based rehabilitation programs as part of their mission to transform the lives of vulnerable women and children.
---
Granada, Nicaragua
Students and faculty immerse deeply in the Nicaraguan culture by staying with host families and partnering with Viva Nicaragua to learn about and serve in the Nicaragua private and public health care system.  
---
Domestic Service Learning
Students in service learning experiences are transformed and positioned to meet the diverse needs of their patients and clients. Students engage in project-based service learning at community partner sites providing necessary health education, promotion, and prevention.
---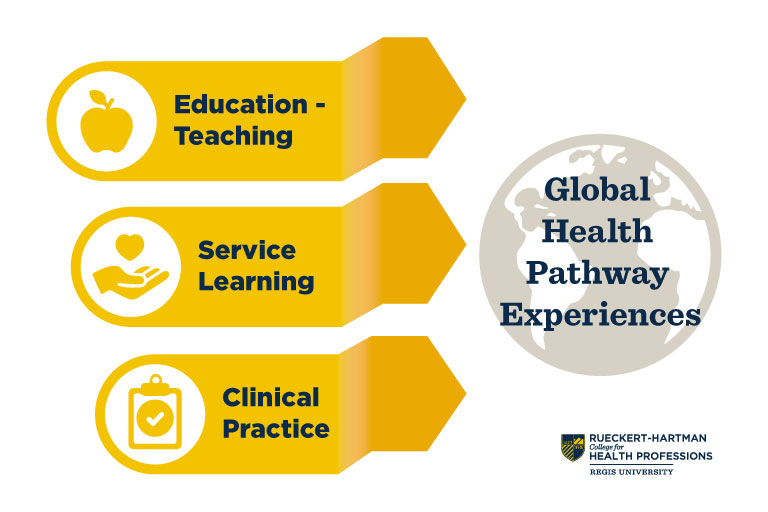 Program Framework
The Global Health Pathway is built on student experiences framed within three pillars: Service Learning, Education and Clinical Practice. These pillars help students see health care systems through many lenses to achieve competencies that will transform their work.
Students engage in coursework, service learning, and immersion experiences to complete the GHP Competencies through the established assessment process.
Contact GHP
For more information, contact globalhealth@regis.edu or speak to your admissions representative.
For general questions, call the RHCHP Academic Dean's Office at 303.458.4174.