Immersive Travel Learning
Through courses developed and led by Regis College faculty members, students have the opportunity to turn the world into their classroom by immersing themselves in the locations and cultural settings most relevant to their studies. Travel learning courses are eligible to satisfy core and major requirements, and they provide students with experiential learning opportunities abroad without disrupting their Fall or Spring semester course loads.
2020 Programs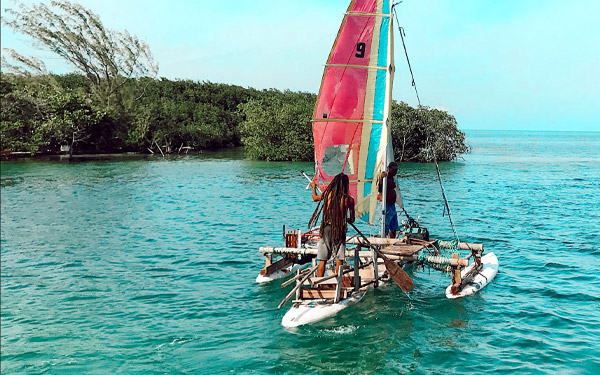 Belize
Travel to Ambergris Caye, Belize to study Marine Biodiversity and Conservation.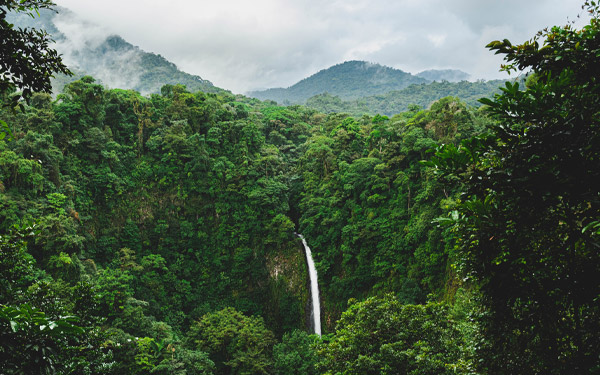 Costa Rica
Learn about primates and study them in their natural environment at the La Selva Biological Field Station.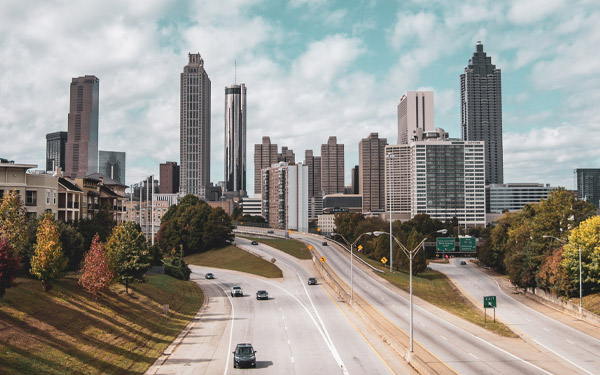 Deep South (Spring 2021)
Travel from Atlanta through the iconic Black Belt of Alabama as you study the racism and inequality woven through the fabric of America's history.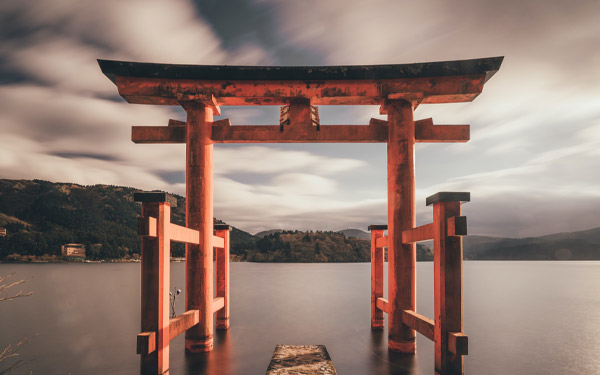 Japan (Spring 2021)
Embark on an immersive experience studing the history of Japan, a key economic and political actor in world affairs.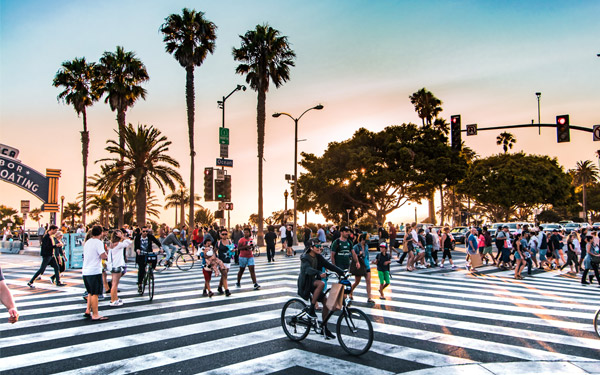 Los Angeles
Understand and witness the intersectional lives of those living in the margins within the context of the economic, criminal justice, immigration and education systems of the U.S.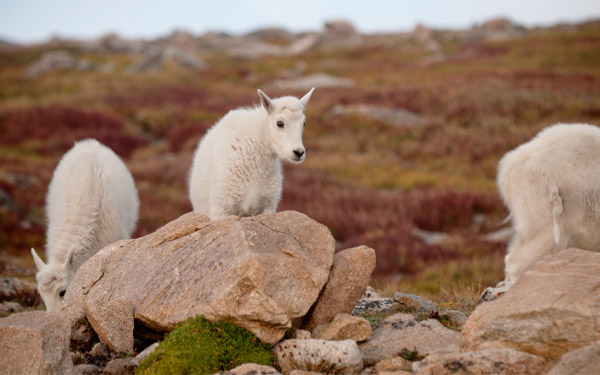 Geology of Colorado
Observe first-hand the connections between the billion-year geologic history of Colorado and how humans have occupied the landscapes of the state.
All students interested in applying for a Travel Learning Course must complete the travel learning application by the chosen program's application deadline. Please note: a $35 application fee will be posted on your student account once you have submitted an application. 
Each program reserves the right to follow-up with a request for an interview with course applicants, and decisions will be made as promptly as possible. Students will be notified of their status in the program whether or not they have been accepted. 
For students pursing financial assistance, scholarship forms are due at the same time of the application for each Travel Learning program. 
Once You're Accepted
After a student has been accepted to participate in a travel learning course, they will be required to complete a number of health, safety, and risk management forms. All of these forms will be available through the online application system. 
Students who have been accepted into a particular travel learning program will have a non-refundable deposit ($500 for international programs; $200 for domestic programs) issued on their account. Students will be registered into the course associated with their chosen program by the Office of the Academic Dean during Summer Session Registration.
In addition to the above documentation, students who enroll in a Travel Learning Course are required to attend all pre-departure orientations and re-entry meetings as scheduled by their course's faculty leaders. Failure to participate in these meetings will have a direct impact on students' grades in the course.
All students are required to purchase an International Student Identity Card (ISIC card) for $25.00. This card provides basic insurance coverage as well as a number of travel deals and discounts. A more extensive premium insurance plan associated with the card is available for $99.00.
To be eligible to receive financial aid for a summer semester, students must complete the Free Application for Federal Student Aid (FAFSA) and be enrolled in a minimum of 6 credit hours during the summer session. For more information on the FAFSA process, visit Applying for Aid.
Regis offers three types of scholarships for use during Summer Session 2020. Students enrolling in Travel Learning courses may apply for all three scholarships, though they may only receive a scholarship in one of the three categories.
High Financial Need: A number of 3 credit hour scholarships will be available to students enrolled in Summer Session with high financial need whose tuition cannot be covered by their current financial aid package.
Merit Scholarships: A number of 2 credit hour scholarships will be available to students enrolled in Summer Session who have a 3.2 cumulative GPA or higher and who actively embrace the Jesuit commitment to the question, "How ought we to live?" through service and/or leadership to the Regis University community and surrounding areas.
Travel Learning Scholarships: A number of 2 credit hour scholarships will be available to students enrolled in a travel learning course. Recipients of this scholarship must agree to work with their faculty member(s) and the Associate Dean to develop a plan for how they will share their academic and cultural experiences from their Travel Learning course with the wider Regis University community upon returning to campus.
Submission of a scholarship form is required for consideration. Students whose travel learning programs have set an earlier deadline for their Travel Learning Scholarship may submit their materials for all three scholarships at the same time, though they will not be considered for the other awards until April 3, 2020. Scholarship forms must be submitted in-person to Loyola 21B or 21D.
Download Scholarship Application
Frequently Asked Questions
Travel learning programs are offered based on faculty availability and may be cancelled when not enough student interest is received. If a student registers for a travel learning program that is later cancelled, a travel learning representative will reach out and additional options for travel or summer study will be discussed. 
Travel learning programs are open to students enrolled in full-time Regis College undergraduate programs.
Program fees vary based on destination and do not include airfare, tuition or incidentals unless otherwise noted. An additional $35 processing fee is assessed for all completed applications. Approximate program fees are below.
Belize: $1570-$1800
Costa Rica: $2300-$2500
Deep South: $1000 (incl. airfare, lodging and food)
Japan: $2250
Los Angeles: $600-$1300
Geology of Colorado: $400-$600
The Associate Dean for Academic Programs in Regis College serves as the primary point person throughout the development and implementation of travel learning courses. Faculty collaborate with the Associate Dean throughout the proposal and approval process, and a Travel Learning Proposal Review Committee (TLPRC) comprised of faculty representatives from the Academic Policies and Standards Committee (APSC) and College Core Curriculum Committee (CCCC) provides peer review and feedback on all proposed courses.
While some faculty will be asked to provide additional information or revisions to meet College and University-wide academic, logistical, financial and safety requirements, all effort is made to assist faculty in developing programs that will run successfully within the proposed time frame. All travel learning courses will go through a review prior to each offering, whether new or previously offered.