Ranger Welcome Days 2023
Ranger Welcome is coming! Crafted to welcome all incoming first-year and transfer students to campus, Ranger Welcome includes a specific weekend for commuter students living at home, a residential move-in experience for students living on campus, and a three-day Welcome Weekend for all students, families and supporters. Meet new friends, explore the campus and get tips on how to get the most out of your Regis experience. Find out more and get registered below. Welcome to Ranger Nation, we're glad you're here.
¡Ranger Welcome se acerca! Diseñado para dar la bienvenida a todos los estudiantes de primer año y transferidos al campus, Ranger Welcome incluye un fin de semana específico para para los estudiantes que viajan desde casa, una experiencia de mudanza para los estudiantes que viven en el campus y un fin de semana de bienvenida de tres días para todos los estudiantes, familias y simpatizantes. Conoce nuevos amigos, explora el campus y obtén consejos sobre cómo aprovechar al máximo tu experiencia en Regis. Obtén más información y regístrate a continuación. Bienvenido/a a la Nación del Ranger, estamos contentos de que estés aquí.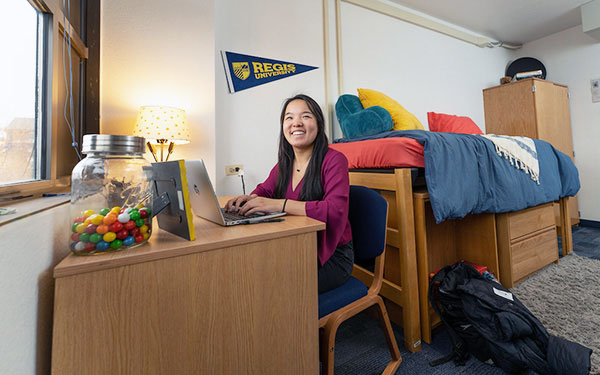 Residential Student Move-In
August 16, 2023
Wednesday, 8:30 a.m. - 2 p.m.
Residential students only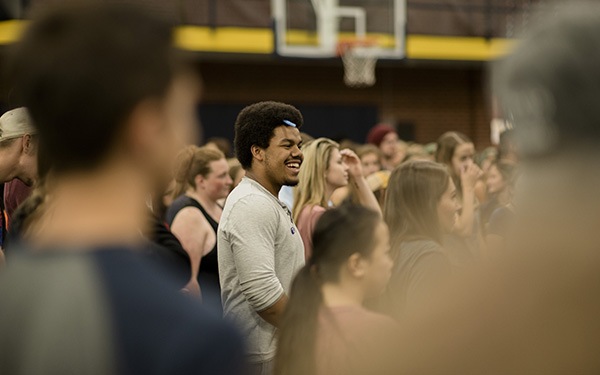 Ranger Welcome Weekend
August 16-20, 2023
Beginning Wednesday at 5 p.m.
Required for all students
Residential Move-In is August 16, 2023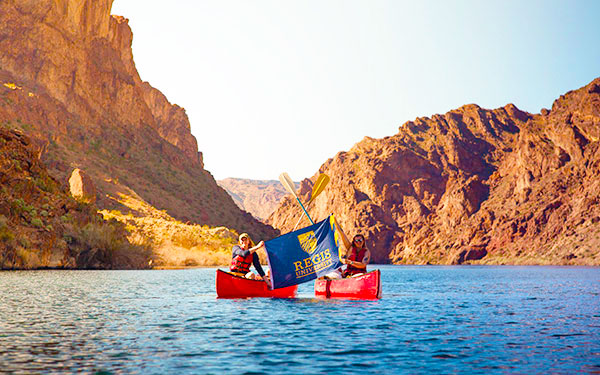 Join Us for First Tracks
Open to all first-year on-campus students, First Tracks is the perfect way to get a taste of the recreation opportunities Colorado has to offer and get to know other incoming students. Spend your time camping, hiking, rafting, paddleboarding and more before you start classes. First Tracks 2023 is scheduled for August 13-August 16. 
Frequently Asked Questions
We believe a comprehensive orientation is crucial for your success at Regis. Ranger Welcome Days includes required programming for all new students. It's very important for you to check in at the appropriate time and participate in the activities planned throughout the weekend. A detailed schedule will be posted leading up to each Ranger Welcome Days event so you know exactly what to expect.
First-year commuter students are required to attend the Commuter Student Welcome. This event is optional for transfer students, but is strongly recommended.
First-year and transfer residential students are required to move in to their residence hall on Residential Move-In Day during their designated time frame.
Events during Ranger Welcome Weekend are mandatory for all incoming students, including first-year, commuter and transfer students.
Regis does not provide shuttle transportation, but there are many public and private transit options available to you. SuperShuttle offers rides to campus from the airport, and the RTD light rail provides transportation from the airport to Union Station downtown. Find more information on the light rail and the RTD schedule. Uber and Lyft are also readily available options in Denver.
Yes, the SOAR/Orientation fee is a non-refundable offset fee charged to each new traditional undergraduate and undergraduate transfer student matriculating at Regis University in the Fall semester. The SOAR/Orientation Fee is collected to support and offset the costs associated with new student transition, orientation and welcome events and includes staffing, administration, food and event costs, etc. The fee is $275 for the student plus $75* for up to two parents, family members or guests.
*A charge of $350 will be assessed to each student's account. Students attending Ranger Welcome Weekend without a parent, family member, supporter guest will receive an account adjustment of $75 after attendance records are reconciled.
Parking fees during Ranger Welcome Days are waived. Students and families parking on campus before or after official Ranger Welcome events should pay for their parking using the parking kiosks or ParkMobile App. More information about parking on campus can be found on our Transporation and Parking page.
Keep in mind, all students who intend to park on campus during the school year will need a parking permit. View parking permit rates and learn how to purchase.
Dress for events during Ranger Welcome Days is casual. Shorts or jeans are appropriate for most events, and we recommend wearing comfortable shoes. The average high temperature in August in Denver is 90°F and the average low is around 60°F. In addition, building temperatures may vary so we do recommend bringing a sweater or additional layer just in case.
Textbooks will be ready for pick-up during Ranger Welcome Weekend from the Ranger Station bookstore located in Lot 6. Visit the bookstore's website for store hours.
Regis University partners with our bookstore vendor, Follett, to make textbooks and learning materials more affordable for students. For a flat fee per credit hour, textbooks for your classes will be bundled and ready for pickup at the Ranger Station Bookstore prior to the first day of class.
There is no need to order your textbooks separately, and this fee is automatically added to your student account. Students can choose to opt out, however students can expect a savings overall via the Follett program vs. purchasing through retail outlets.
Note: at this time, nursing students have a program specific to their department for Follett Access. For any textbooks not part of the Follett Access program for nursing, those textbooks ordered through the Ranger Station bookstore will also be available for pickup during Ranger Welcome Weekend.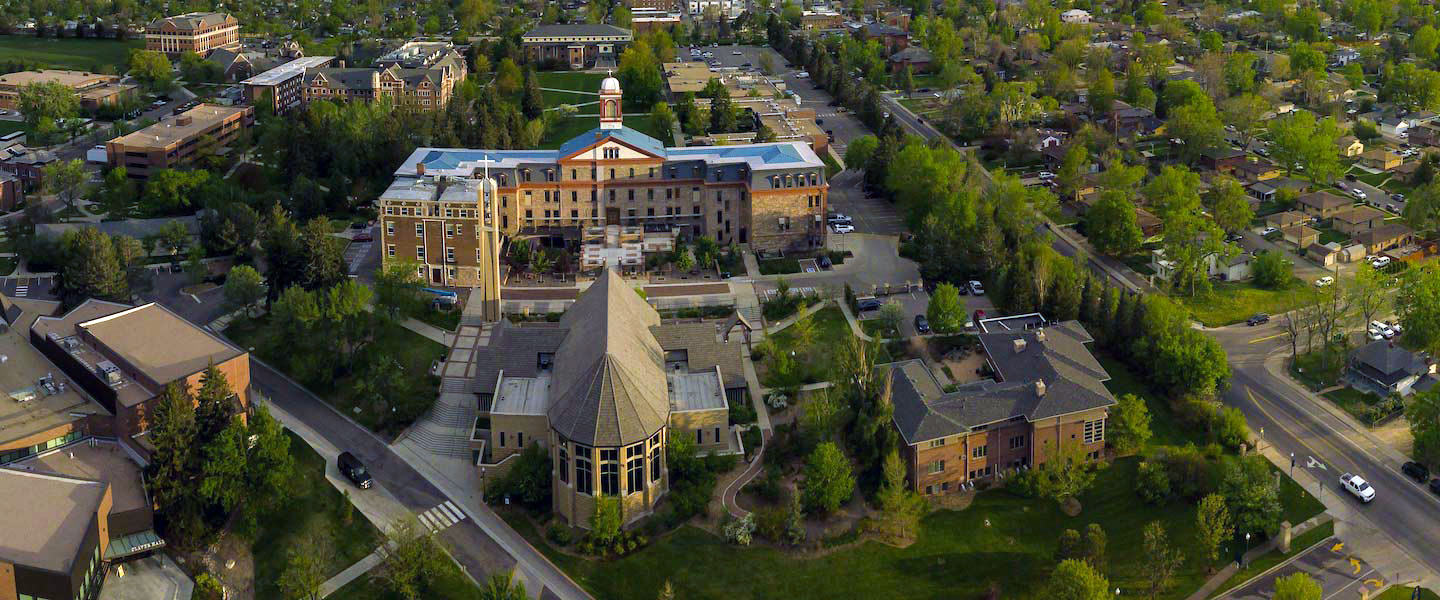 Questions? Contact the Office of Student Life and Engagement
Location: O'Connell Hall Basement
Hours: Monday-Friday 8:30 a.m. - 5 p.m.
Contact: 303.458.4089 | studact@regis.edu