Application Process
We're so excited for you to join the Regis community. As a military student or veteran, there are a few things we need from you in addition to your program-specific application materials. Use this checklist as a guide, and contact milvetservices@regis.edu or your admissions counselor with any questions.
Application Materials
Submit your online Regis application for your program of interest. Applications vary by program type and level, so be sure to submit the correct one. 
---
Supplemental Application Materials
Visit your program page for additional application requirements, such as a resume, essay or references.
---
Complete and submit this form in addition to your online application.
---
Certificate of Eligibility
Certificates are issued by the VA after approving a claim for benefits. Submit a claim through VONAPP (VA Online Application)
---
Active Duty or Separation Papers
Visit the National Archives for a copy of your discharge or separation papers.
---
DD-2384 (NOBE)
If you are a member of the National Guard or Reserve, obtain this form through your unit.
---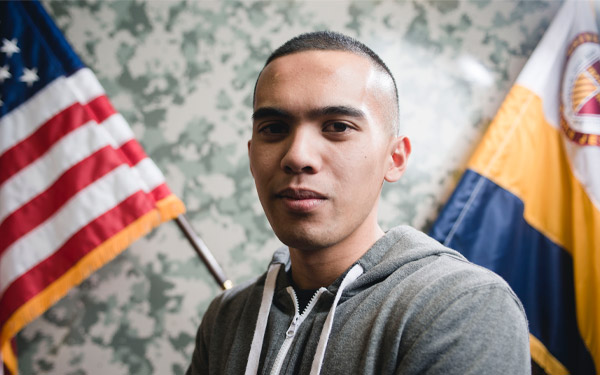 Apply for VA Educational Benefits
Students applying for the first time should fill out the 22-1990 form for GI Bill® benefits. Dependents and spouses using CH 33 (post-9/11) benefits must fill out 22-1990e. New CH 35 recipients fill out VA 22-5490.
Transferring students fill out VA 22-1995 form if you are using GI Bill® benefits except CH 35 (DEA). CH 35 recipients fill out VA 22-5495.
If you qualify for both the Montgomery GI Bill® and the Original Ch. 34 GI Bill® as retired military, for the purpose of claiming dependents, copies of your marriage license and the birth certificates of your dependent children are required, along with the final DD-214.
If you do not have a copy of your Certificate of Eligibility, after you apply online, print out a copy of your online application, then email or fax a copy of the application to the VA student counselor. This will be your 22-1990 if you are using your benefits for the first time, or the 22-1995 if you are transferring from another school.
You can be certified for one term without your Certificate of Eligibility; however, in order for Regis to comply with VA regulations, the VA student counselor will need a copy of your Certificate of Eligibility as soon as it is sent to you by the VA. Once we receive your Certificate of Eligibility or VA online application, you will be entered into the VA system as a Regis student and any current registrations will be certified. Every time your registration is certified by the Regis VA student counselor, the VA will automatically send you an email to your RegisNet account.
Location and Contact Information
Military and Veterans Services
Location: David Clarke Hall
---
Mailing Address:
3333 Regis Boulevard
Mail Code A-8
Denver, CO 80221
---
Contact:
milvetservices@regis.edu
Office: 303.458.4116
Toll Free: 800.388.2366 ext. 4116
Fax: 303.964.5449
Location and Contact Information Google Map