Tuition and Scholarships for International Students
International students are required by law to financially support all expenses associated with studying in the United States. At Regis University, international student applicants on F-1 and/or J-1 visas are required to show that they have sufficient funding available to pay tuition and living expenses for one full academic year. Official bank statements are the easiest way for applicants to showcase this financial data. The statement must show the name of the account holder and the length of time the account has been active. International bank statements should be no older than three months, while U.S. bank statements should be no older than one month.
For more information on the U.S. dollar amount required to attend Regis University and cover your cost of living, please contact a Regis Enrollment Counselor. Additionally, please consult your enrollment counselor regarding questions about any additional sources of financial documentation that are accepted by the university.
Classification of Students
International Student
You are classified as an international student if you hold citizenship in a country other than the United States and/or possess a temporary visa.
---
Non-Resident Alien
A non-resident alien is a person who is not a citizen or national of the United States, who is in the U.S. on a temporary basis and who does not have the right to remain in the U.S. indefinitely.
---
Permanent Resident or Resident Alien
A permanent resident or resident alien is not a citizen or national of the United States, but has been lawfully admitted for permanent residency. Permanent resident students are eligible for regular payment options.
---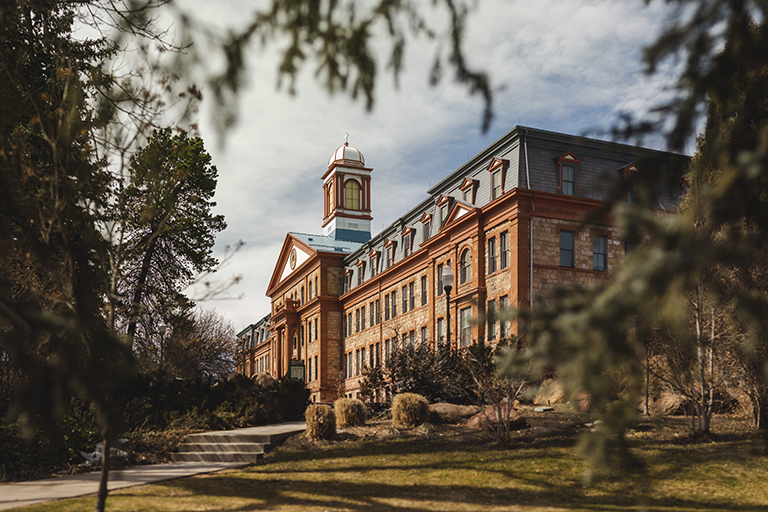 Scholarships and Additional Resources for Financing your Education
Outside of Regis University, there are numerous independent organizations and resources to help students obtain financial assistance:
Please consult the NAFSA website (from the Association of International Educators) for additional resources and funding opportunities.
Tuition FAQs
International students are allowed to register for courses but must pay for them by the tuition due date. If tuition is not paid by the due date, international students are automatically dropped from their courses. Email reminders about the tuition due date are sent to international students as a courtesy.
For students enrolled in accelerated terms (5 weeks or 8 weeks), tuition is due for the course(s) on the first day of the term for the registered course(s).
For students enrolled in a traditional, semester-based term, tuition is due August 1 for the fall term and January 1 for the spring term.
No, your account must be paid in full by the tuition due date or you will be dropped from your course(s).
You may make a tuition payment in one of the following ways:
Pay Online— Pay through the Ranger Portal
Call in your Payment — Call 303.458.4126 or 1.800.568.8932, Monday - Friday, 8:00 a.m. to 5:30 p.m
Mail in your Payment — 3333 Regis Blvd. Mail Code A-8 Denver, CO 80221-1099
Pay on location — You may pay your tuition payment at the Northwest Denver Campus, on the fourth floor of Main Hall.
No, international students are not charged a late fee; you will be dropped from your course(s) if your tuition payment is not completed on or before the due date.
Admission is required to have all documents in before your I-20 is issued. Your I-20 will be created after your admissions file is complete.
Most foreign citizens are not eligible for federal student aid from the U.S. Department of Education. You may qualify for merit-based scholarships specific to your academic program. These are offered through the Office of Admissions or you may be eligible for specific talent-based scholarships through a specific department, like Athletic Scholarships. Additionally, you should consider applying for applicable external scholarships. International Students may also consider International Private Student Loans. Many private student loan options will require a cosigner who is a U.S. Citizen. If you have questions regarding merit-scholarships opportunities, please contact Admissions.
Most official Regis University communications will be sent to your RegisNet email. We encourage you to check this email account frequently for due date reminders and other important information.