Military and Veterans
Regis University is proud to provide personnel in the armed forces with values-based degree programs. Active duty personnel and veterans can choose from bachelor's degrees, master's degrees, and related certificates in the high-demand fields of business, computer sciences, counseling, humanities, social sciences and teacher education. Regis is ideal for military personnel who want to continue their education and advance their careers.
Submit Documentation Now
In order to prove eligibility for the Military Preferred Tuition Rate, you must complete the Military Preferred Tuition Form and attach your tuition assistance form to the military preferred form, or email it to registrar@regis.edu.
Using Your Benefits
Tuition assistance enrollment requests must first be approved by your Educational Officer (ESO) military counselor and then submitted to Regis University prior to the course start date. Contact your branch regarding eligibility and their process for submittal.


Register for classes at Regis.

Request tuition assistance for approval

Print the approved document and forward to Regis University. Tuition Assistance documentation can be emailed as PDF documents to sponsoredbilling@regis.edu or faxed to 303.964.5418.

When approved, tuition assitance forms are received at Regis and your student account is notated detailing the benefits. This prevents any past due charges or registration restrictions.

Tuition assisance documentation is required for each semester detailing course registration. Once approved this works in lieu of payment; therefore, forms must be received in this office by tuition due date.

The sponsor (i.e. Air Force, Navy, Army, etc.) pays Regis and the student's account is adjusted appropriately.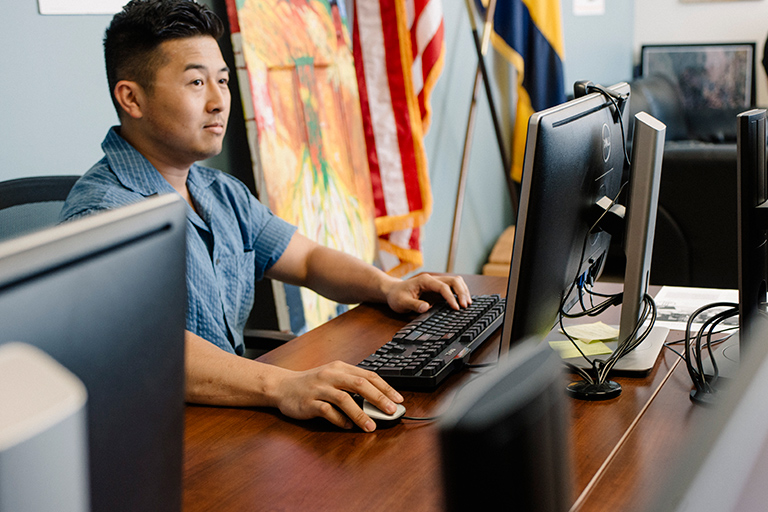 Reserve and Guard Helpful Links
Military Preferred Tuition Contact Points
Regis NW Denver Campus Military & Veteran Resource Center
241A Clarke Hall 
Denver, CO 80221
303.964.5354
milvetservices@regis.edu 
---
VA Student Counselor
Registration Office
303.458.4116 phone
Toll free 800.388.2366 Ex. 4116
303.964.5536 fax
registrar@regis.edu 
---
Veterans Funding
The VA currently offers a tuition maximum of $21,970.46 per academic year for students at 100% eligibility as indicated on their Certificate of Eligibility. Students awarded less than 100% of the Post 9/11 GI benefit will be responsible for covering outstanding tuition charges, due on or before the tuition due date. Students are encouraged to apply for federal financial aid for any costs not covered by the Post 9/11 GI Bill. 
The Post-9/11 GI Bill also allows veterans to transfer all or some unused educational benefits to their spouse or dependent children. The Department of Defense (DoD) determines whether or not you can transfer benefits to your family. For more information on transferring your benefits, visit the VA website.
If tuition expenses exceed the established cap, the Yellow Ribbon Program provides additional funding to use toward tuition. 
*Only certain programs are eligible and qualify for the Yellow Ribbon Program. All graduate science, Regis College, and Rueckert-Hartman programs are excluded from the Yellow Ribbon Program.
The Montgomery GI Bill can help students pay for education and training programs with at least two years of active duty service. Up to 36 months of education benefits are paid directly to the student, with the amount calculated based on factors such as length of service and type of education program.
Students may receive Vocational Rehabilitation services to help with job training, employment accommodations, resume development and job seeking skills coaching. Eligible veterans and servicemembers may apply for VOC Rehab benefits online through the VA. 
Location, Contact Info and Hours
Financial Aid
Location: Main Hall 4th floor
---
Hours:
Monday - Friday
9:00 a.m. - 4:00 p.m.
Appointments are Encouraged


---
Contact:
RUfinancialaid@regis.edu
303.458.4126 or 1.800.568.8932
Location, Contact Info and Hours Google Map