Academic Honors for Students in Jesuit Higher Education
Alpha Sigma Nu (ASN) is the national honor society of Jesuit colleges and universities in the United States. The society was founded in 1915 at Marquette University to honor a select number of students each year on the basis of scholarship, loyalty, and service.
The Regis University chapter of Alpha Sigma Nu recognizes students of all ages in all Regis University colleges who distinguish themselves in the principles on which the society was founded. The only honor society permitted to bear the name Jesuit, ASN encourages its members to a lifetime pursuit of intellectual development, deepening Ignatian spirituality, service to others, and a commitment to the core principles of Jesuit education. Questions about Regis University's ASN chapter, as well as application guidelines may be directed to the Office of the Provost or 303.458.1843.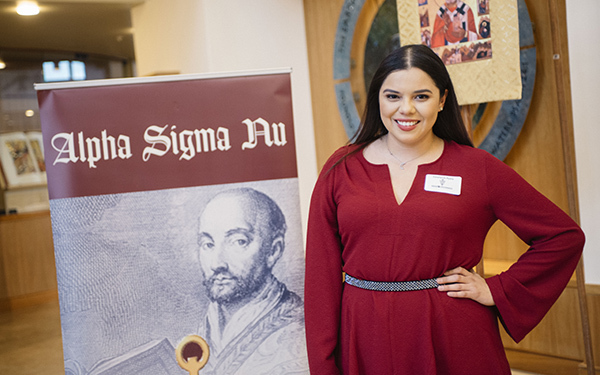 Submission Requirements
Minimum GPA of 3.5

Students must have distinguished themselves in displaying qualities of scholarship, loyalty, and service.
An application
An essay
Two letters of affirmation
Resume
Eligibility Guidelines
Election to membership in Alpha Sigma Nu is based on scholarship, service, and an understanding of and loyalty to the Jesuit tradition. The Chapter may, however, nominate in a single academic year fewer than four percent of the university's graduates.
Qualification Details
Scholarship means above-average academic accomplishments and proven intellectual competence. Service means a concern for others demonstrated by activities in support of the institution or the community. Loyalty means a demonstrated commitment to the Jesuit ideals of higher education - intellectual, moral, social, and religious.
Assessment is based on a number of criteria:
Undergraduate students who have at least Junior or Senior Standing may apply if they have 30 hours or more of Regis University transcripted semester hours completed by the end of the previous semester.
Graduate Students require a minimum of 24 semester hours of Regis University transcripted credit hours completed by the end of the previous term.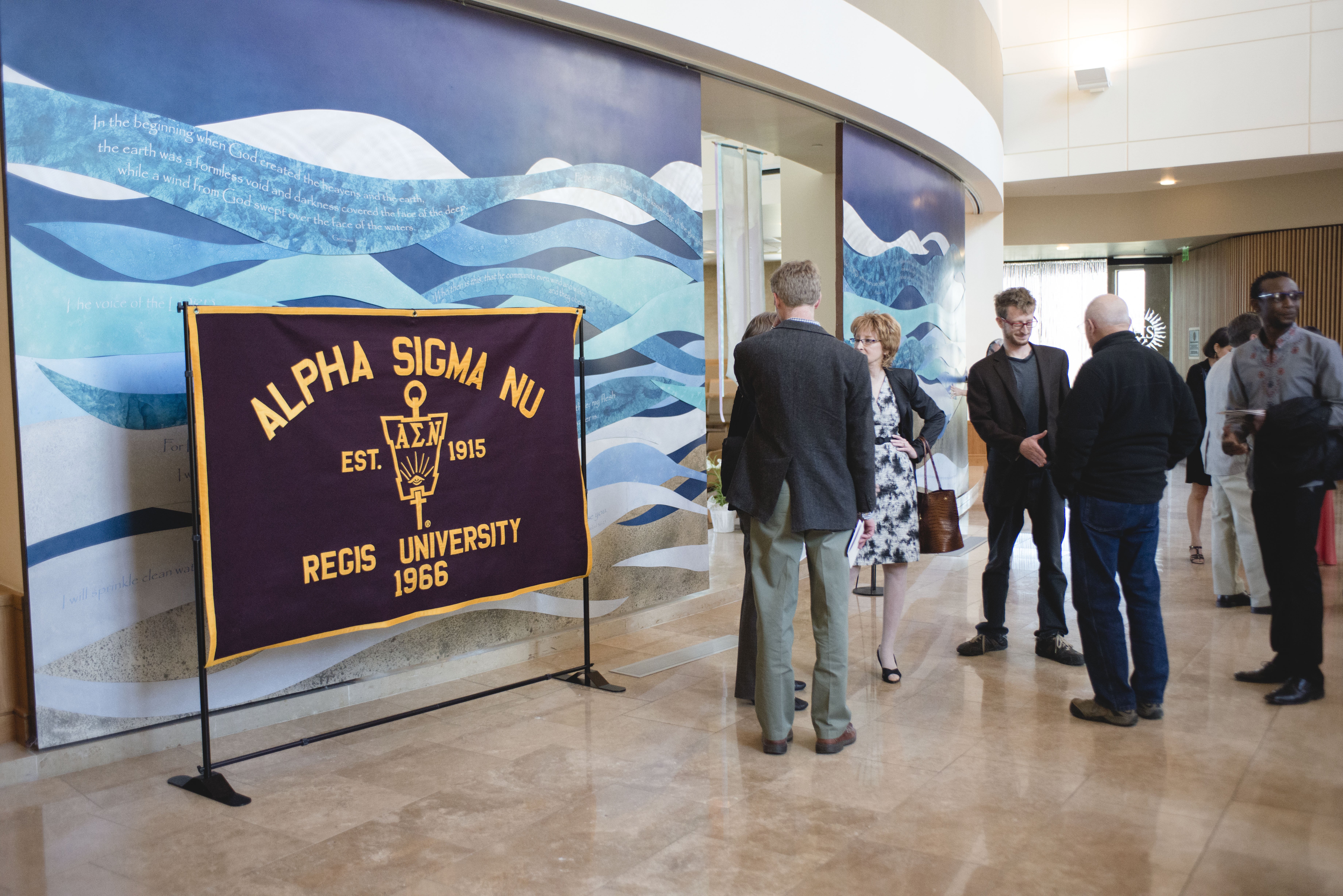 The Greater Denver Alumni Club of Alpha Sigma Nu
The Greater Denver Alumni Club of Alpha Sigma Nu (ASN) became an official club at the Triennial ASN Convention in Denver, Colorado in October 2003. The Alumni Club supports and encourages an alumni's lifelong commitment to the ASN values of scholarship, loyalty and service, and the ideals of Jesuit education. The Alumni Club strives to provide concrete opportunities for expression of that commitment.
Greater Denver Alumni Club members participate in service projects, sponsor speaker events, develop programs that connect faith with life, and provide a venue for career and social networking. All Alumni Club members are welcome at board meetings. If you'd like to attend.