Regis University names alumna, McDonald's executive as Interim President
Todd Cohen
December 06, 2021
The Regis University Board of Trustees has named alumna and trustee Cody Teets to become Interim President effective Jan. 1, 2022. Teets grew up in North Denver and rose through the ranks to vice president at McDonald's Corporation.
Teets, who is also a Regis affiliate business faculty member, will succeed the Rev. John P. Fitzgibbons, S.J., who announced last month he will step down on Dec. 31, 2021, after nearly 10 years as Regis' 24th president.
Teets is the first female and lay leader of the 144-year-old Jesuit Catholic institution. She will serve until a permanent president is selected. The national search will launch in early 2022 and is expected to be completed in the summer.
Speaking on behalf of the Board of Trustees, Chair Robert B. Engel said, "We are delighted that Cody has enthusiastically agreed to serve as our Interim President. There is no one in a better position to build on the good works of Fr. Fitzgibbons and provide leadership to the Regis community until we can complete an exhaustive search for the 25th President. As an alum and a faculty member, she deeply understands and supports our Jesuit Catholic identity and the high quality of our faculty and staff. She will drive our commitment to the education and growth of a highly diverse student population creating leaders in service to others."
"I am honored and appreciative to have the confidence of Bob Engel and the Board of Trustees to serve in the role of Interim President. Regis has a strong cabinet and faculty that I am proud to partner with," Teets said. "I look forward to working in partnership with the Regis community to build upon excellence in higher education. I am excited to be in a collaborative position where together we will continue to be more, to seek more, and give more."
Teets started working at McDonald's while attending Pomona High School in Arvada. While an employee, she earned a bachelor's degree from the University of Colorado-Boulder and later a Master's in Business Administration (MBA) from Regis. Shortly after graduating from Regis in 1998, Teets rose to divisional operations director and later was promoted to Market CEO with oversight of the 8th largest global market.
In her final role as vice president for franchise relations, she managed engagement with 1,800 independent franchisees representing 14,000 restaurants and 550,000 employees. She also authored a book, Golden Opportunity: Remarkable Careers That Began at McDonald's, to demonstrate how entry-level jobs, often the butt of jokes, can launch very successful careers, including that of Amazon founder Jeff Bezos. All proceeds from the book benefit the Ronald McDonald House, which provides a home-away-from-home for families of seriously ill children being treated at hospitals.
Teets left McDonald's in 2017 to start her own consultancy firm advising private equity, small businesses and universities on operations, reinvestment, and training challenges. She has been a Regis trustee since 2013, and an affiliate professor in the Regis MBA program since 2018. Teets resides in Arvada with her husband Dan. They have two adult children.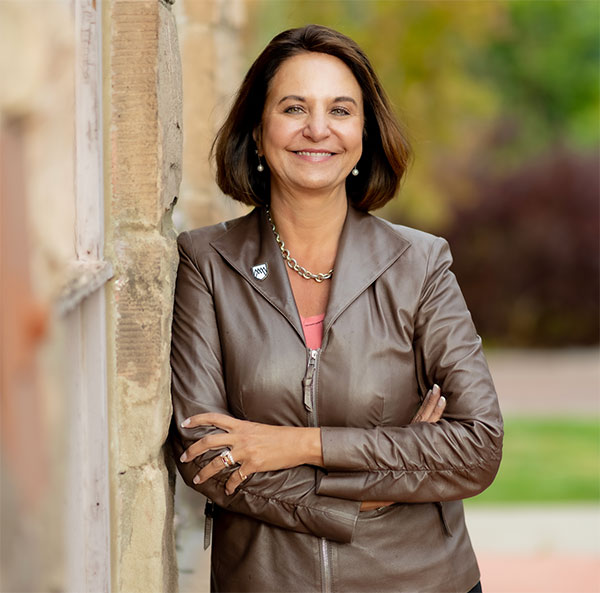 Established in 1877, Regis University is a premier, globally engaged institution of higher learning in the Jesuit Catholic tradition that prepares leaders to live productive lives of faith, meaning and service. Regis University, one of 27 Jesuit universities in the nation, has three campus locations in the Denver metro area and extensive online program offerings with more than 8,000 enrolled students. For more information, visit www.regis.edu.