Regis University announces next academic dean of Regis College
Maria D. Bohorquez, Ph.D., is first permanent female dean of the college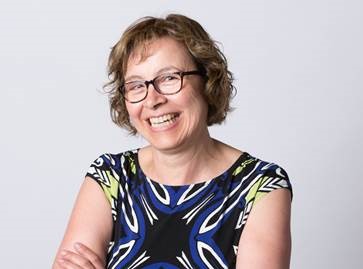 Regis University has named Maria D. Bohorquez, Ph.D., as the next Academic Dean of Regis College, effective July 1. Bohorquez, the first woman to serve in the role permanently, will lead the liberal arts college of approximately 1,900 students, as well as the college's School for Professional Advancement for adult learners.
Bohorquez, who previously served as the associate dean for strategic initiatives for the College of Arts and Sciences at Drake University in Iowa, also taught courses in general and physical chemistry. She served in other leadership roles at Drake, including founding director of the Drake Undergraduate Science Collaborative Institute, chair of the Chemistry Department and chair of the Biology Department.  
A native of Argentina who is a bilingual first-generation college graduate, Bohorquez is committed to leadership and greater diversity in higher education and served as president of the Iowa Network for Women in Higher Education. She also has a strong interest in raising awareness among minoritized populations about educational opportunities in higher education. 
"I am thrilled to join an institution with a long tradition of transforming the lives of students through educationthat nurtures the development of the whole person in relation to the common good," she said. "I am looking forward to serving the Regis community as we continue to advance and grow."
Bohorquez will succeed Interim Dean Heidi Barker, professor of education in Regis College, who led the college during the past year. 
"I am so grateful to Dr. Barker for all of her work and her dedication to Regis College and to the broader university," said Provost Karen Riley.
Bohorquez earned a bachelor of science in chemistry and Ph.D. from the Universidad Nacional de Rio Cuarto in Argentina. Her postdoctoral research was conducted at the University of Notre Dame and Bowling Green State University. Her research focuses on the photophysical behavior of molecules in organized media such as micelles and monolayers. Bohorquez has conducted research with undergraduates and presented at regional, national and international conferences in Germany, Canada, the Czech Republic and Argentina. She has been invited to teach graduate courses in Argentina, an effort organized and supported through a partnership established between Argentina, Chile and Brazil.
Established in 1877, Regis University is a premier, globally engaged institution of higher learning in the Jesuit Catholic tradition that prepares leaders to live productive lives of faith, meaning and service. Regis University, one of 27 Jesuit universities in the nation, has three campus locations in the Denver metro area and extensive online program offerings with more than 6,000 enrolled students. For more information, visit www.regis.edu.