Thomas Gilhooly Named New Senior Director of Strategic Partnerships in University Advancement
Sheryl Tirol
June 01, 2022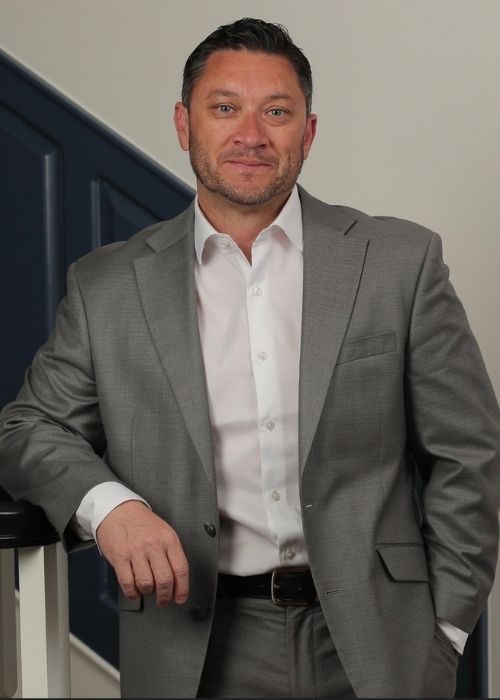 Regis University has appointed Thomas Gilhooly to a newly created role as Senior Director of Strategic Partnerships in the Office of University Advancement. He began June 1.
Gilhooly was previously the CEO and Executive Director of Regis' Higher Learning Partners (HLP), which promotes virtual and distance learning course exchanges among colleges. HLP will now move under Regis College's School for Professional Advancement.
As Senior Director of Strategic Partnerships, Gilhooly's work will involve developing active partnerships for key university leaders. A primary focus will include engaging external partnerships to find and create corporate and foundation gifts, scholarships, event sponsorships, professional development options with corporations and fellowships.
A Regis graduate, with a bachelor of arts, Gilhooly was instrumental in reimagining and rebranding HLP in 2016 and developing new business models focused on generating additional revenue. He recently forged a 10-year strategic partnership between Regis and the Colorado Rapids Youth Soccer Organization which will generate an estimated revenue of $4 million dollars for the University to support new academic enrollments and maximize summertime use of campus sports facilities.
"We're thrilled to have Tommy join the advancement team. He truly excels in driving business success, enhancing team performance, administering overall operations of large enterprises and having strategic leadership to drive success," said Regis Interim President Cody Teets.
Gilhooly actively serves the greater Denver community and is a senior board member with Adams Camp, a therapy camp for children with special needs. He also serves as a board director with the Greater Park Hill Neighborhood Association and with Arc Thrift Stores.
About Regis University
Established in 1877, Regis University is a premier, globally engaged institution of higher learning in the Jesuit Catholic tradition that prepares leaders to live productive lives of faith, meaning and service. Regis University, one of 27 Jesuit universities in the nation, has three campus locations in the Denver metro area and extensive online program offerings with more than 6,000 enrolled students. For more information, visit www.regis.edu.