Gilhooly named to lead Regis University Athletics
Sheryl Tirol
February 07, 2023
Regis University President Salvador Aceves has named Regis alumnus and former student-athlete Thomas Gilhooly as Associate Vice President and Director of Athletics and Director of Strategic Partnerships.
Gilhooly was the 1991 Colorado high school player of the year, a first team All American, and member of Colorado's first national championship soccer team. He is also a former Regis soccer player who was a member of three Regis conference championship teams in the 1990s. He is presently the assistant boys' soccer coach at Regis Jesuit High School in Aurora and has been involved in youth soccer for the last decade, winning multiple league and state championships.
After earning a bachelor's degree from Regis, Gilhooly had a successful career founding and owning multiple local and national business enterprises. His diverse portfolio ranged from restaurant hospitality groups to department of defense contracting and technology firms. He joined Regis in 2016 as executive director of Regis' Higher Learning Partners (HLP), a longtime leader in providing national online course exchange. During his tenure, he re-imagined the department into a mission-based, full service, online program provider.
In 2021, he joined Regis' University Advancement office as director of strategic partnerships. In that role, he envisioned and completed a long-term agreement with Colorado Rapids Youth Soccer. The partnership seeks to welcome student-athletes to our campus. He also helped secure agreements with Rocky Mountain Human Services, and Adam's Camp, which will provide significant opportunities to Regis students supporting children who are differently abled.
Gilhooly, who also earned a master's degree in education, says his focus as director of athletics will be to re-imagine Regis University Athletics into a singular mission-based community.
"RU Athletics is blessed to have dedicated coaches, staff, and administrators giving of themselves daily to provide our student athletes with the best possible formative experience during their collegiate career here," he said. "My goal is to create a department that is servant led. My passions include growing success by empowering and supporting my colleagues, while creating an environment that will allow RU Athletics to thrive."  
Aceves said "With Tommy at the helm, the Regis Rangers will be led by someone who bleeds blue and gold, and deeply loves this university and its mission. I am confident he will lead our athletics program to a new era of even greater success."
Aceves also thanked interim athletics director Kate Whalen for taking on the extra duties and leading masterfully during the lengthy interim period between permanent directors. Whalen, who is an associate director, has been interim since July when David Spafford departed to take a similar role at Emporia State University in Kansas.
Gilhooly and his wife of 25 years, Nicole, have three children, Sean, Brooklyn, and James.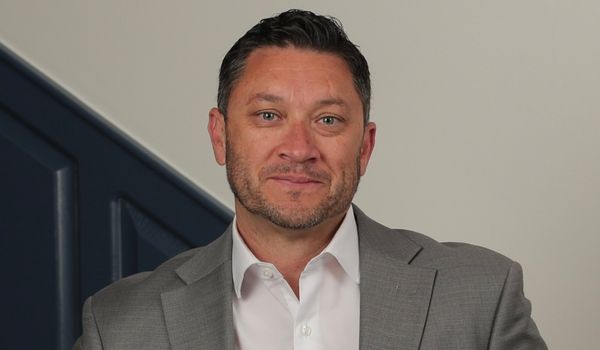 About Regis Athletics
Regis University Athletics is home to more than 200 student-athletes competing in 12 NCAA Division II sports. Since joining the Rocky Mountain Athletic Conference in 1996, the Rangers have earned 48 conference championships and 93 post-season NCAA appearance. Regis Athletics is charged with preparing young men and women to live productive lives of faith, meaning and service during and after their years of competition. For more information, visit www.regisrangers.com.
About Regis University
Established in 1877, Regis University is a premier, globally engaged institution of higher learning in the Jesuit tradition that prepares leaders to live productive lives of faith, meaning and service. Regis University, one of 27 Jesuit universities in the nation, has three campus locations in the Denver metro area and extensive online program offerings with more than 6,000 enrolled students. For more information, visit 
www.regis.edu
.