Regis Names New Chief Academic Officer
Sheryl Tirol
May 04, 2023
After a national search, Regis University has named Jake Bucher, Ph.D., a sociologist who researches social injustice and the experiences of marginalized groups, as its new provost, effective July 10. In this role, Bucher will serve as the chief academic officer and oversee Regis' three colleges, the library and diversity initiatives.
Bucher (pronounced boo-kerr) is presently the founding dean of the College of Applied Sciences at Dominican University, a Catholic university near Chicago that is majority Latino/a, majority first-generation, and majority low-income. He was previously faculty in the College of Arts and Sciences, and dean of the School of Professional and Graduate Studies at Baker University in Kansas for 10 years.
Regis President Salvador Aceves, Ed.D., said Bucher will bring to Regis a commitment to relationship-centered leadership and community engagement as well as a deep passion for faith and value-based education.
"I am excited to welcome Dr. Bucher to Regis. I am confident at Regis he will be able to build on his already strong record of academic rigor, high quality student experiences, and increasing enrollment and grant support," Aceves said. "His leadership will support our Jesuit Catholic mission to serve others, maintain a community that cares and provide a transformative educational experience."
Aceves noted that Dominican is a federally designated Hispanic Serving Institution, a distinction Regis received this year. "His experience leading in an HSI will be especially important as we do the work we must to do to become more inclusive in serving our students."
Bucher has focused his research on victimization and offending among underrepresented groups, policing and criminal justice reform. As dean, he has sought to fulfill a belief that universities have a responsibility to support their communities through partnerships with private, non-profit and public service agencies.
Among his accomplishments as dean for the past six years at Dominican, he has increased faculty diversity; established partnerships with neighborhood, community, state, federal, and international organizations; facilitated over $7 million in grants and non-degree revenue; and established an inside-out prison education program, for which he was the instructor in the Cook County Jail. He established a similar program while at Baker, the first in Kansas.
"I'm incredibly excited to serve with the Regis community as Provost. Regis' commitment to caring for the whole person, commitment to access and justice, and the commitment to develop men and women in the service of others are three of the many values that align with me personally," Bucher said. "I pledge to personally be accountable to fulfilling this mission."
"I will ensure synergy across the institution, continuing to develop an intellectual and relational community with a culture of impactful productivity and unwavering warmth," Bucher said.
Bucher has a doctorate and master's degree in sociology, both from Emory University. He also has a master's degree in criminology from the University of Memphis and a bachelor's degree from Baker, which is affiliated with the United Methodist Church.
Bucher succeeds Karen Riley, Ph.D., who has been named president of Slippery Rock University in Pennsylvania. Riley joined Regis in 2021 after serving as the dean of Morgridge College of Education at the University of Denver.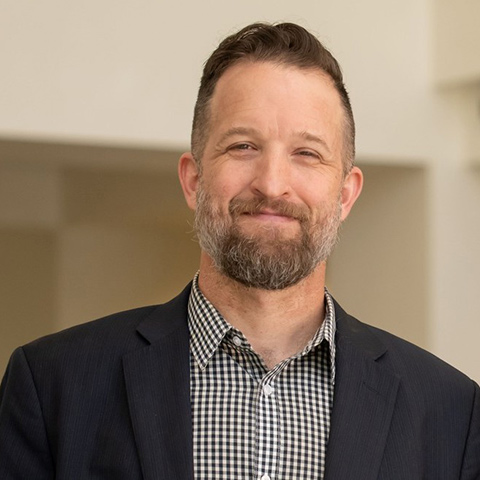 Jake Bucher, Ph.D.
About Regis University
Established in 1877, Regis University is a premier, globally engaged institution of higher learning in the Jesuit tradition that prepares leaders to live productive lives of faith, meaning and service. Regis University, one of 27 Jesuit universities in the nation, has two campus locations in the Denver metro area and extensive online program offerings with more than 6,000 enrolled students. For more information, visit www.regis.edu.