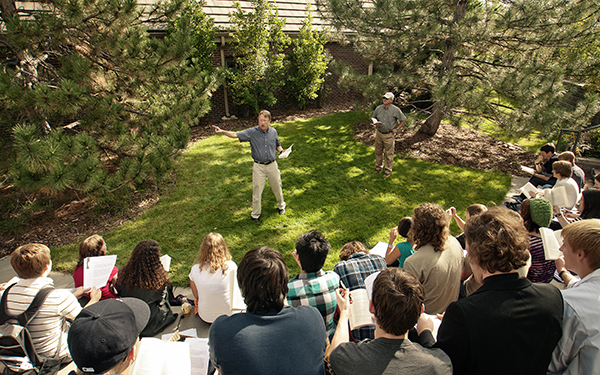 Academic curiosity encouraged.
Honors students form a vibrant community of young scholars who are committed to making the most out of their time at college. They're natural leaders across the campus community. They tend to thrive on challenges and they enjoy working together to realize their full intellectual potential. What's more, honors students are eager to integrate their intellectual lives into their personal, community and world experiences.
The Honors Program is competitive and normally limited to 40 students per year. To be distinguished as an honors graduate, a student must maintain a 3.5 cumulative grade point average, complete at least 27 hours of dedicated honors courses and produce a senior thesis or portfolio project.