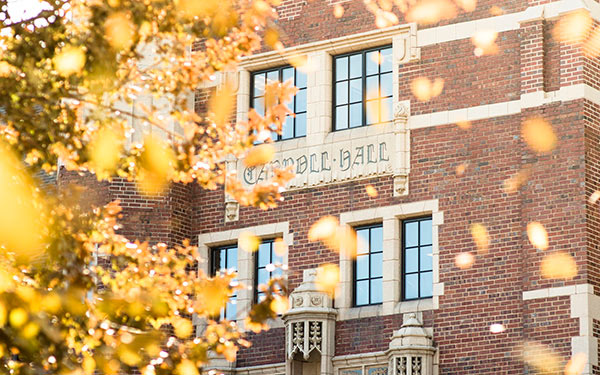 Minor in Economics

Minor in History

Minor in Politics
Minor in Pre-Law Studies
Clubs and Activities
The History and Politics Department sponsors a number of special activities, events and programs that offer students additional opportunities for out of class learning and interaction.

History majors have the opportunity to conduct primary source research and/or have an internship in the archives of the Regis University Center for the Study of War Experience, a nationally-recognized repository of personal war narratives and testimonies.

All majors have represented the Department and the University at major national academic competitions such as the Model League of Arab States and the annual Yale University Security Council Simulation.

Politics majors have attended academic conferences at West Point and the Air Force Academy, and are often on Regis' nationally-recognized Forensics Team, where they have won national championships.

Res Judicata, the Regis University pre-law club, is a place for all students interested in the legal professions to network, prepare and dialog in order to further their own personal and professional goals and impact the world. In pursuit of this mission the organization hosts regular meetings, speakers, LSAT prep tests and other activities.
In the News
Dr. Hirshberg, a faculty member in the History, Politics, and Political Economy department, spoke to Channel 9 news about the complexities of wartime experience for Black Americans who served their country. Jennifer Forker, Regis University's Director of Communications, spoke to the Denver Post about the Stories of Wartime session that focused on the Tuskegee Airmen.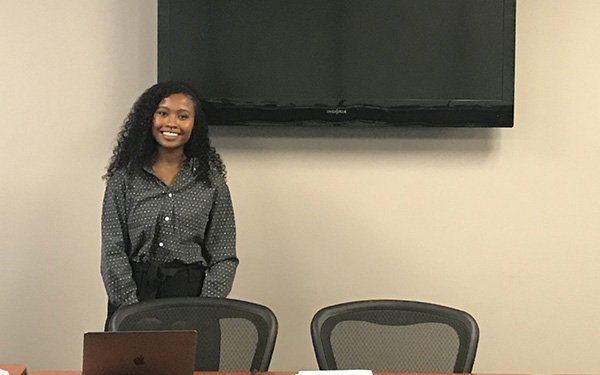 Student Spotlight: Fatima Ibrahiem
In the fall of 2020, History and Political Economy double-major Fatima Ibrahiem (junior) worked with Dr. Lauren Hirshberg in a Directed Research Study to explore global and local implications of environmental racism and climate justice. Her semester-long research culminated in an outstanding final presentation before the Denver chapter of the ACLU, which identified opportunities for legal intervention in areas of environmental racism and injustice in the Globeville-Elyria Swansea community. Fatima plans to continue exploring issues of climate justice and environmental racism as she pursues a law degree after her time at Regis.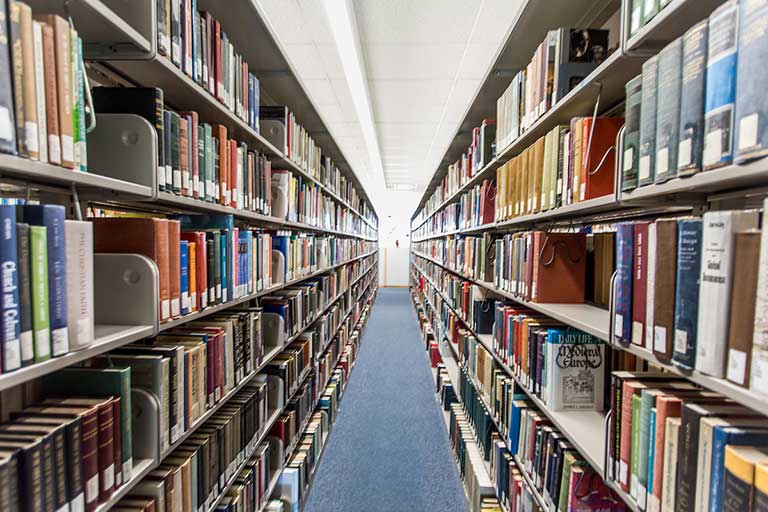 Student Spotlight: Sarah Frickle
Sarah Frickle is a junior at Regis University, double majoring in History and Communications. She authored her first article in August 2021, entitled "Saloons, Sex and Suffragists: Women's Conflict in the West," for History Colorado, where Sarah works as a social media intern to develop historical and marketing content for three local community museums. Drawing upon a rich set of historic texts, Sarah's piece probes the complexity of diverging political and economic interests for women in the West, spotlighting Colorado's saloon culture in the 19th century alongside the local push for suffrage.
Meet the History, Politics and Political Economy Faculty