Data Science
Master of Science
Program Snapshot

Program Format
Online*
8-week terms
*On-campus courses available for cohorts of 10+ students. Also offered full-time, on-campus, starting Spring 2024.



Time Commitment
12 - 24 months

Key Dates
Starts are offered in January, March, May, July, August and October
Compare Programs
Not sure which graduate computer science program is right for you? We can help with that.
Join Regis Alumni Working As:
Data Architect
Data Architects construct and maintain a company's database. They are knowledgeable in data architecture, design and deployment and are in charge of how data is stored and integrated into IT systems.
---
Statistician
Statisticians collect and gather data to resolve real-world problems by working and collaborating with a variety of workers in other fields such as mathematicians, engineers, and scientists.
---
Data Engineer
Data Engineers focus on preparing data for analysis by designing, building and integrating data from company resources. Their goal is to optimize and make data accessible.
---
Data Scientist
Data Scientists interpret and analyze large amounts of data. After analyzing the data, Data Scientists use information from the analysis to develop solutions to business challenges.
---
Business Intelligence Analyst
Business Intelligence Analysts use data analytics to determine trends. Their analytics helps drive decision making.
---
Data Engineer
Data Engineers are responsible for converting data into a format that allows it to be analyzed. Data Engineers should expect to learn about their company's goal or mission which will help figure out what kinds of data need to be converted.
---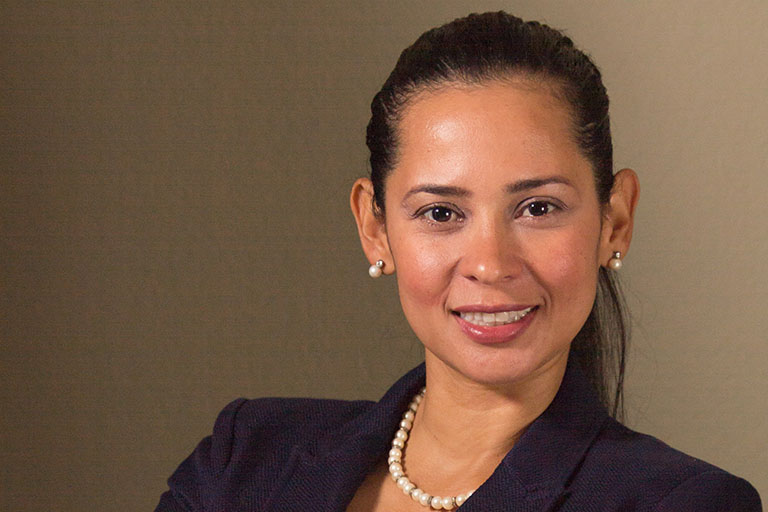 "I wanted to explore new career opportunities through Regis"
Leidy Boyce
M.S. Data Science, 2020
By the Numbers
Median salary for computer and information research scientists*
Projected job growth through 2029*
Terabytes of data created daily across the world**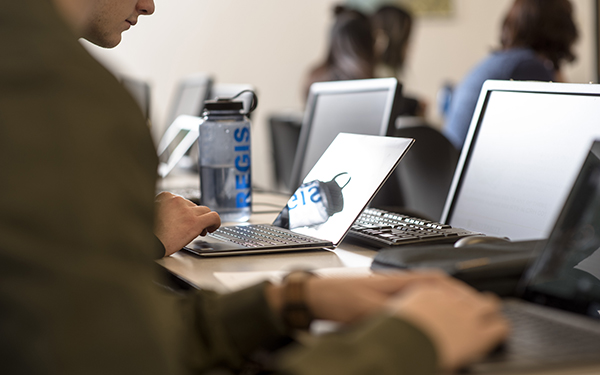 Not quite ready for the full degree?
Start with a certificate program and see what you think. All classes taken as part of the Data Science graduate certificate can be applied towards the master's degree in Data Science, so you can decide to keep going without skipping a beat.
Program Details
Want to learn more? Here's something for you:
Get all the details of our Data Science program, including course requirements, application materials and a sample course availability schedule. And explore the Academic Catalog for full descriptions of all courses.
Imagine Yourself In ...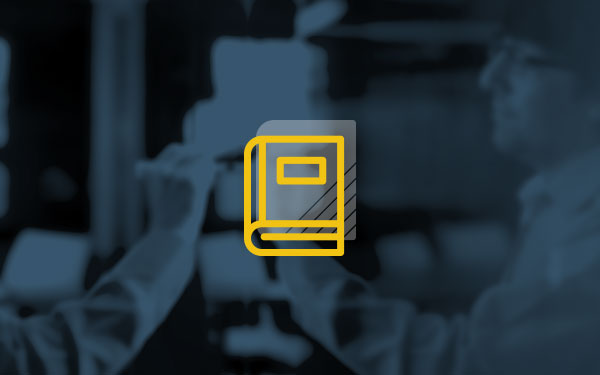 MSDS 610: Data Engineering
Techniques for designing, building and managing information with relational databases, NoSQL databases and big data infrastructure. MSDS 662: Exploratory Data Analysis
Methods for analyzing, summarizing and formulating hypotheses about data using visual methods and data collection experiments.
To apply to the M.S. in Data Science program, you will need:
Completed online application
Official degree-bearing transcript(s) from a regionally accredited college or university
Resume
Relevant work experience or bachelor's degree
Real people. Really invested in you. Contact your admissions counselor today and learn how we help you each step of the way.
Tuition for the 2023-2024 academic year: $976 per credit hour
For information on program-specific fees visit regis.edu/cost. Tuition and fees are subject to change.
Total program credits: 36
Earning your Master of Science in Data Science from Regis sets you apart and expands your professional network — think of it as an investment in your future. Between scholarship opportunities and financial aid packages, advancing your education is within reach. Explore our Investing in Your Future graduate financing guide or sign up for one of our upcoming graduate financial aid information sessions.
A Culture of Excellence
Want to learn more? Here's something for you:
The Master of Science in Data Science is offered by the Data and Information Sciences department in the Anderson College of Business and Computing.