Aid for Undocumented Students
If you are an undocumented student, DACA recipient or DREAMer, although you cannot complete the FAFSA (Free Application for Federal Student Aid), there are types of aid available for you! Make sure you connect with the Office of Admissions regarding all merit scholarship opportunities open to all students who apply to Regis University. The Office of Admissions may also give you contact information for other departments on campus who have merit scholarship opportunities for gifted students, such as Honors, Music, and Athletics.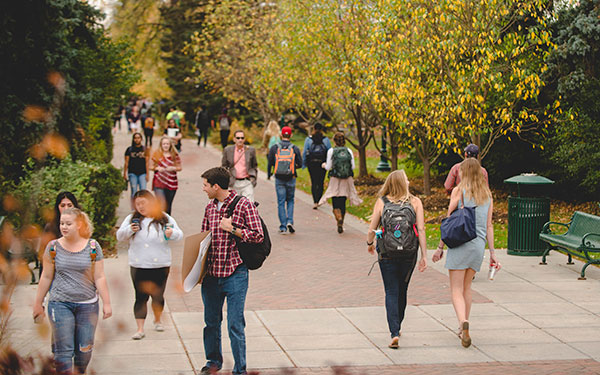 Asset Application Form
All DREAMers are encouraged to complete our Asset Application. This form is similar to the FAFSA and allows our office to review your financial information and determine an expected family contribution number (EFC) without the FAFSA. 
After completing our Asset Application, if your EFC is below 5,000, you may be eligible for up to $5,000 in Regis Grant and $5,000 in Colorado Student Grant funds, in addition to any merit scholarships awarded to you from Regis University. For Colorado Student Grant, you must submit our 
Colorado Residency Form
so that we are able to document your Colorado Residency status. Please note: DACA/Asset students are not eligible for the College Opportunity Fund (COF) stipend at Regis University. Per state of Colorado guidelines, at a private institution, students must complete a FAFSA, receive Federal Pell Grant as well as be a Colorado Resident and have graduated from a Colorado High School.
---
Work Study
If you have a social security card for work authorization purposes, you are also eligible for a workstudy award at Regis University. When you complete your Asset Application and submit it to the Office of Financial Aid, you'll work with your financial aid counselor to ensure the workstudy award is included as part of your financial aid offer.
External Scholarships
We also encourage all students (prospective and current) to apply for external scholarships. External means they are not awarded through Regis University but through other organizations/non-profits. Here are a few links for external scholarships specifically for DREAMers:
As God does not abandon his people, neither will we abandon them. God's people are our people. We stand with DACA students and the entire immigrant community.

John P. Fitzgibbons, President
Location, Contact Info and Hours
Financial Aid
Location:
Main Hall 4th floor
---
Office Hours:
Monday-Friday
8:30 a.m. – 5 p.m.
Counselor Hours:
Walk-ins accepted from 9 a.m. – 4 p.m.
Appointments are encouraged
---
Contact:
rufinancialaid@regis.edu
303.458.4126
800.568.8932


Location, Contact Info and Hours Google Map