Do I bring it up to my boss?
Matt K. Johnson
July 08, 2020
Alumnus distills lessons learned from top companies in book about cultivating courage at work
It took years of work as a nonprofit executive and leadership trainer for David Dye to realize that no organization was immune from one key truth: Employees and management are disconnected, and the resulting problems are preventable. 
"For organizations that want to thrive going forward, the status quo, doing things the way you've always done, is just not going to work," said Dye, who, alongside his wife and business partner, Karin Hurt, has devoted his life to leadership training and development through their company, Let's Grow Leaders.
Dye and Hurt have spoken on leadership to audiences in 45 states and 13 countries on four continents, and lent insight to organizations as prominent as Microsoft, USAA and the National Institutes of Health. During their time speaking and researching, the pair found organizational culture problems so common that they wrote a book to address them: "Courageous Cultures," set for a July 28 release by HarperCollins Leadership.
Working with the University of Northern Colorado's Social Research lab, Dye and Hurt investigated organizational culture across business sectors and shared learnings from high-profile organizations such as Trader Joe's and Nestle. A sample of their findings from the UNC lab demonstrates one side of the rift between employees and management:
49% of employees are not regularly asked for ideas by their leaders.
56% percent withhold ideas out of concern they won't get credit.
67% percent said leaders and managers operate from a mindset of "this is how we've always done it."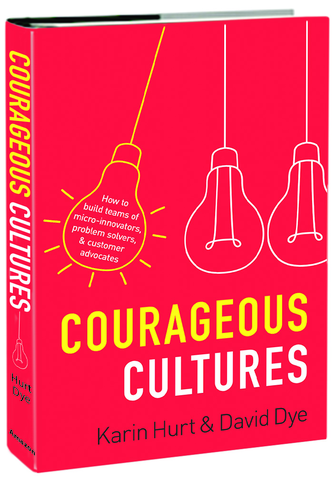 Creating a Path to Courage
As Dye and Hurt discovered, managers and employees see the flip side of the same problems. "We would talk with executives and frequently hear frustration," Dye said. "'Why am I the only one who's solving problems?'"
To seek a solution, Dye and Hurt asked a question of their own: What do great companies do to establish a courageous culture in which employees speak up and contribute consistently? 
Dye addressed some of these courageous leadership characteristics:
Leaders bravely define culture.

"Our favorite definition of culture is from author Seth Godin: 'People like us do things like this,'" Dye said. "When you have a culture where people like us speak up on behalf of the customer and solve problems, it doesn't take as much individual courage to do it, because it's what everyone does."

Leaders don't rely merely on "open-door policies" that allow staff to come to them to discuss issues.

"With these policies, you've given people permission, but that's not a real invitation. What we find the most effective leaders do is they ask courageous questions like, 'What is our customers' number one frustration right now? They ask these questions that are specific but also have a vulnerability with them, that assumes improvement is possible."

Leaders communicate with employees to let them know their ideas are valued:

Dye referenced one financial institution that uses sophisticated methods to collect suggestions from employees. The company implemented 50 percent of those suggestions, but the managers never told the employees their ideas were used. "That simple act of them putting in a suggestion and never hearing anything about it just reinforced all of their negative beliefs about management," he said.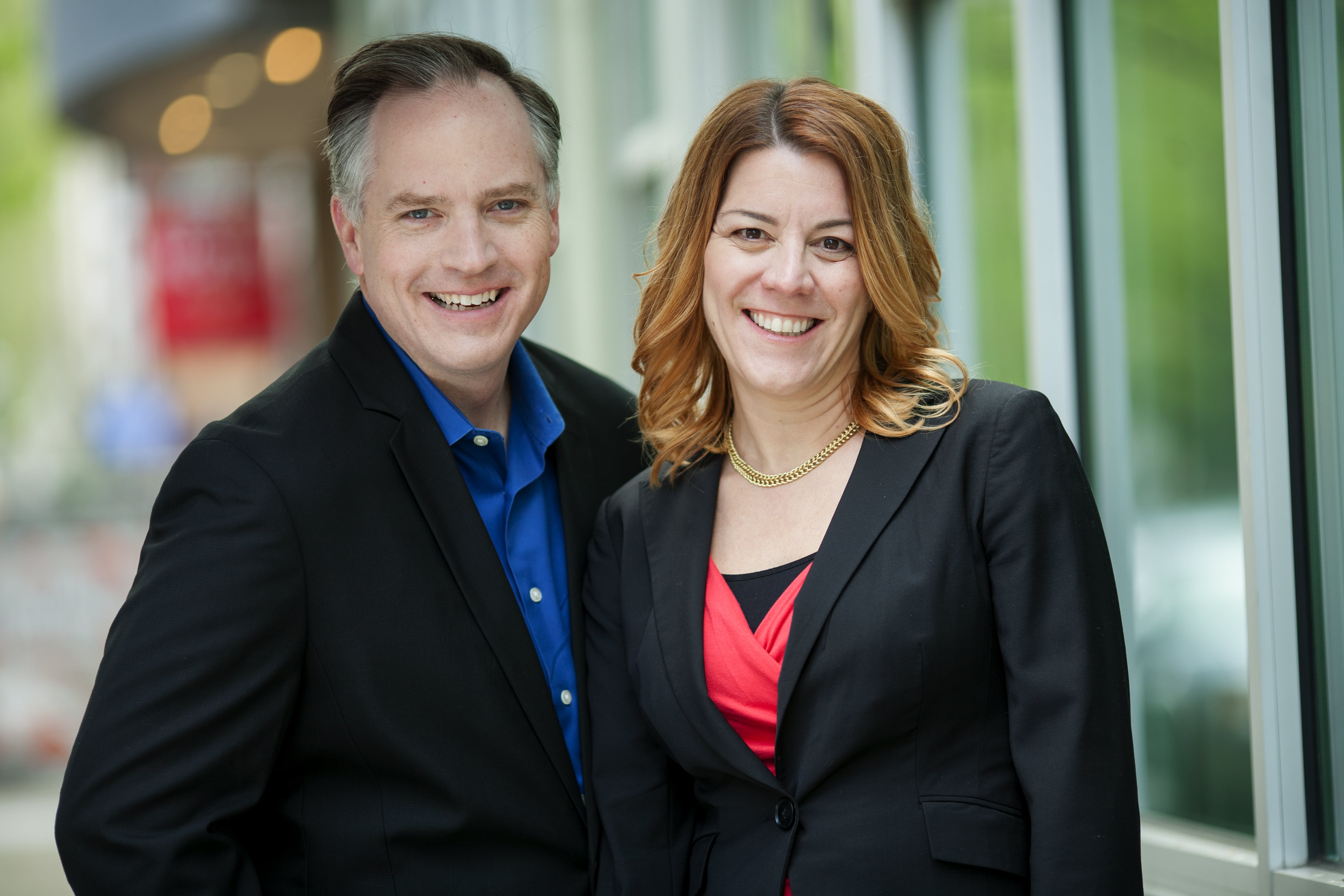 'Leave It Better Than You Found It'
A Denver native, Dye graduated from Regis with his master's in nonprofit management before a two-decade career in the nonprofit world. "One of the things that I most appreciated about my Regis education, and the Jesuit tradition in general, is the combination of theory and application. That tradition really resonated as a student and it has continued to inform my work."
For the Regis community, Dye says "Courageous Cultures" should resonate particularly well, in part because of a phrase he remembers from his days as a Boy Scout: "Leave it better than you found it."
"The practical application of 'leave it better than you found it' fits so well with Regis, with the Jesuit education, with the service to others, with the academic rigor. 'Courageous Cultures' lives at the intersection of all of those things."
Learn more about the book and pre-order before its July 28 release date at CourageousCultures.com.