HealthONE scholar brings passion for helping and healing to patients
Sara Knuth
December 13, 2021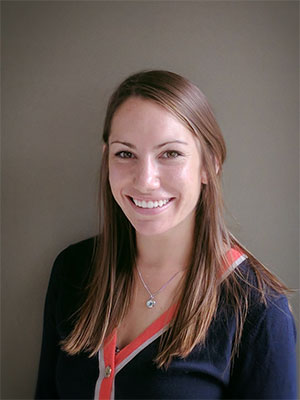 From the floor of an intensive care unit and at the bedside of COVID-19 patients, the background of Kendra Henderson's workday is usually filled with the sound of machines beeping for her attention. In separate nursing jobs at two hospitals, the tasks add up quickly.
But in overwhelming moments, Henderson remembers the values she learned as an undergraduate nursing student at Regis and that are reinforced in her current courses in Regis' Family Nurse Practitioner program.
"There are so many beeps going, so many machines," Henderson said. "And Regis really focuses on this: There are all of these machines, but they're connected to a person. The person is what matters most. I always get compliments from my patients who say, 'Thank you so much for taking the time to talk to me, to get to know me, to ask about my home life, my social life, my spiritual life.' So, the Jesuit values are very important."
When Henderson graduated with her Bachelor of Science in Nursing from Regis in 2015, she was the first in her family to earn a college-level degree. She made family history — but she wasn't done. In 2018, she graduated with a Master's degree in epidemiology from Oregon State University. One year into the Family Nurse Practitioner program, her resolve to serve patients continues.
Henderson is among the first recipients of a scholarship created in partnership with HealthONE, the Denver metro area's largest health care system. In 2020, Regis announced a partnership with the system to enhance educational and professional development opportunities, support career growth for clinicians and provide students with hands-on experience.
"I thought this scholarship really fit: I'm a first-generation college graduate from a small town, Idaho Springs, with a vulnerable population," Henderson said. "I was so grateful. Having that scholarship allowed me to cut back on shifts at my two separate jobs, and that was really helpful because I could focus on my studies."
Henderson, who is on track to graduate in August 2022, hopes to use her training to work in an urgent care setting with vulnerable populations, including people experiencing homelessness and those who don't have consistent access to care.
In her current role, Henderson works as a nurse with the Rocky Mountain Regional VA Medical Center and Denver Health Medical Center, where she started her career. She also previously worked in a contract position at HealthONE hospitals.
In every nursing job Henderson has worked, colleagues ask where she went to college. Their response is typically the same: "Everyone says, 'Oh my gosh, Regis is such a good school,'" she said. "I truly think it's because of the Jesuit values of magis, doing more and the best you can, and cura personalis, where you actually care for the whole person."