Regis University partners with Coca-Cola
Jennifer Forker
February 17, 2021
Athletics events that have concessions will serve Coke products
Regis University recently embarked on a multi-year partnership with The Coca-Cola Co. to quench thirst on its three Denver campuses.
The University café and Athletics event concessions at the Northwest Denver Campus, vending machines and all dining or food pick-up locations will carry Coca-Cola products.
"We're looking forward to this new partnership and the massive amount of brand awareness that comes along with the Coca-Cola name," said Josef Rill, associate vice president of Auxiliary and Business Services.
The exclusive contract, which is for five years, brings Coca-Cola soft drinks, energy drinks, tea and coffee to Regis' campuses.
"This is an exciting partnership between Swire Coca-Cola, USA, and Regis University," said David Spafford, assistant vice president and director of Athletics. "The partnership will enhance co-branded opportunities for our student body and increase brand awareness in the region while serving Coca-Cola products to all of our constituencies."
With an annual revenue of $2 billion, Swire Coca-Cola, USA, produces, sells and distributes Coca-Cola and other beverages in 13 states throughout the West. The company's headquarters are in Draper, Utah.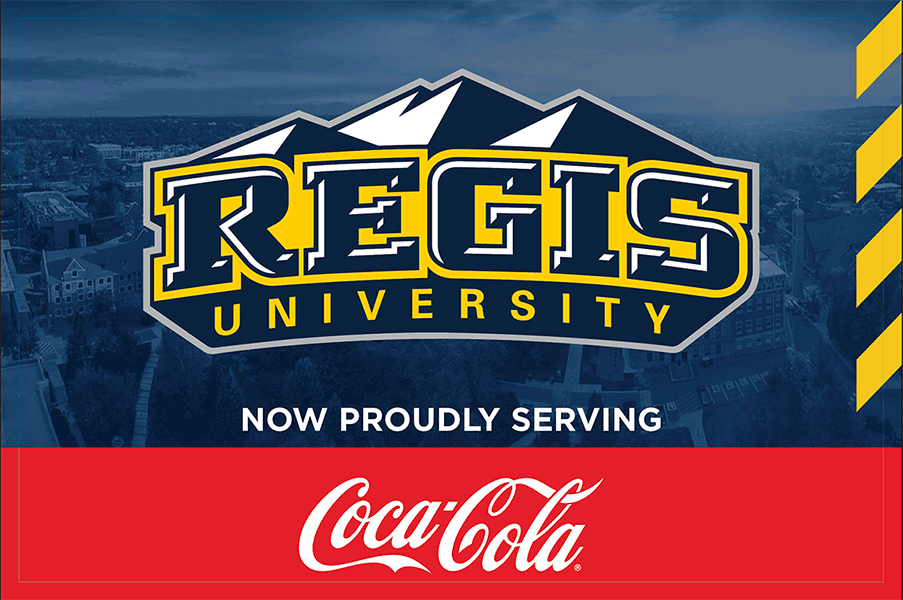 About Regis University
Established in 1877, Regis University is a premier, globally engaged institution of higher learning in the Jesuit tradition that prepares leaders to live productive lives of faith, meaning and service. Regis University, one of 27 Jesuit universities in the nation, has three campus locations in the Denver metro area and extensive online program offerings with more than 8,000 enrolled students. For more information, visit www.regis.edu.