From the Ashes
Karen Augé
June 08, 2022
Regis community members find hope and connection amid the Marshall Fire rubble
Photos by Barry "Bear" Gutierrez
The supposedly fire-proof box that held birth certificates, insurance policies and official papers: Gone.
The metal toolbox — bigger than an oven — that was Annica Dino's Christmas gift to her husband five days earlier: Gone.
The keepsake recordings of each of her son's grandfathers — both of whom have since passed away — reading their grandson a Christmas story: Gone.
All that, and much more, lost when Dino's house went up in flames December 30, 2021, in the Marshall Fire. The costliest in the state's history, the wildfire driven by nearly 100mile-an-hour winds tore through Louisville and Superior, Colo., just 15 miles from the Regis Northwest Denver campus. It ultimately killed two people and incinerated 1,087 homes. At least nine of those homes belonged to people who, like alumna Annica Dino, are members of the Regis community.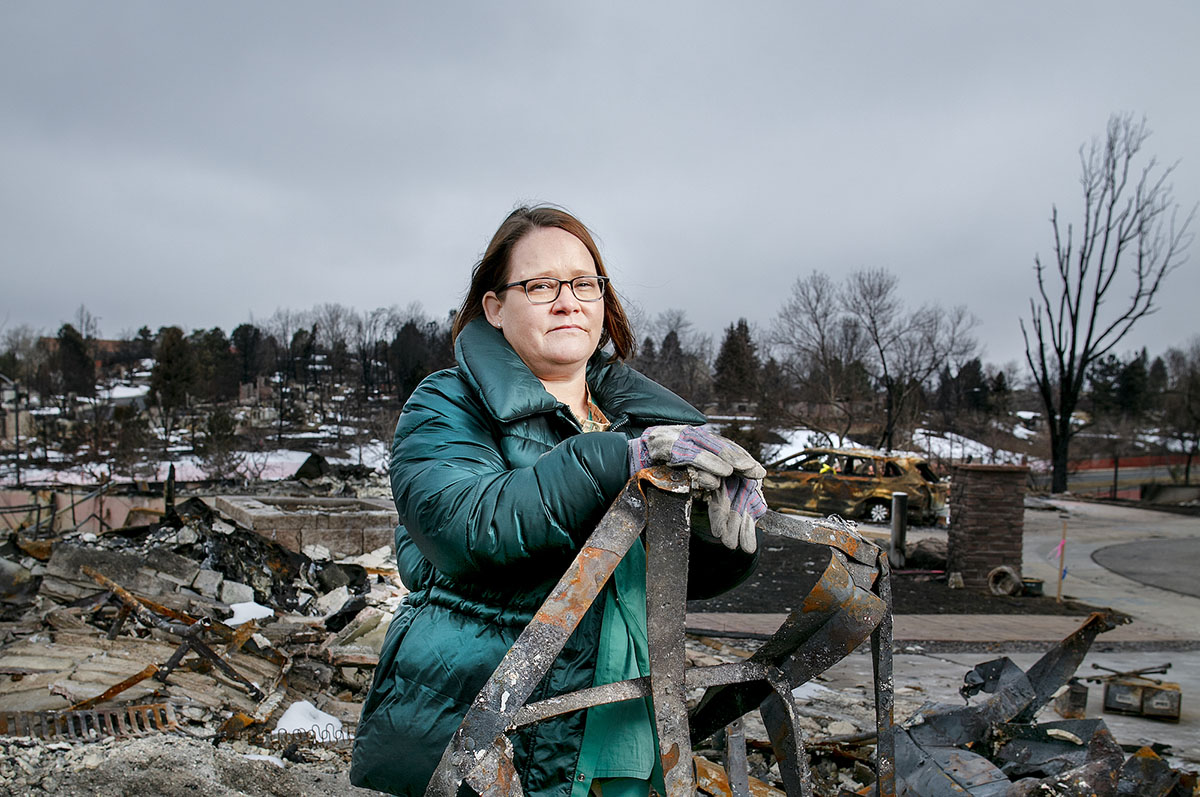 In all that wreckage and rubble, strewn across what used to be the rooms of their house, Dino's husband, Christian Dino, found something the fire didn't destroy: The Regis nursing pin her late father presented to her in 2003, during the ceremony that signifies the end of studying to be a nurse and the beginning of a career in healing.
"To me that was symbolic. It meant that I needed to get going and get back to work," Dino said.
She would, in time.
First though, came days filled with errands that would seem mundane in any other context — Target runs for shampoo and makeup, getting prescriptions refilled, picking out new clothes. But in this case, the errands also included things that could never be mundane: filling out insurance form and applications for aid.
Not to mention that when those errands were completed, Annica and Christian Dino, their 12-year-old son, Luca, and their dogs Zoe and Daisy, returned to Annica's childhood home in Niwot, Colo., which they would share with her mother for months. Or that the new clothes they selected had all been donated. Centura, which operates Avista Adventist Hospital, where Dino is a nurse, offered tubs full of new blankets, shoes and clothing to employees affected by the fire. The healthcare network also provided impacted employees 20 days of bereavement leave, and, had the foresight not to insist it all be taken at once.
More help came from countless organizations, individuals and businesses. Less than a week after the fire, The Denver Post reported that hundreds of thousands of people had donated more than $25 million to help fire victims. At Regis, staff collected names of those whose homes were gone and sent replacement diplomas their way, along with prayers.
And there were small gestures that made a big difference. Like the doctor Dino works with who offered her a weekend getaway at her mountain home. The jeweler who donated his time to repair heirloom pieces that belonged to Christian Dino's grandparents. And the Boulder Valley School District, which started sending a bus 11 miles up to Niwot to pick Luca up and take him to school and back, so Dino could stop driving all those miles twice a day.
"The response from people has just been unbelievable," said longtime Regis Volleyball Coach Frank Lavrisha. He and his wife, Maggie, were visiting family in Ohio for the holidays when the fire destroyed their Louisville home. That meant the couple had a suitcase each of winter clothes. It's fortunate, Lavrisha said, that they hadn't chosen instead to vacation "on a beach in Mexico."
The couple flew home the next day. With the help of their kids, Lavrisha and his wife found a way around blockades designed to keep them out of the neighborhood. In one of nature's crueler jokes, the day after a very un-December-like heatwave and near-hurricane-force winds fueled the fire, snow fell across the Boulder area. So, as they trudged through snow toward the ash and rubble that had been their home for 19 years, their 4-year-old granddaughter, Emma, ran up to Maggie. "I've got to hug Grandma," she announced. "Because her house melted."
Lavrisha said St. Vitus Catholic Church in Cleveland, where he and Maggie were married, took up a collection for them one Sunday. On the weekends, the Lavrishas live with a son in Lakewood. During the week, they stay at a friend's Boulder townhome, which is closer to Maggie's job at Boulder Community Hospital. The friend offered it to them while she lives with and cares for her aging father.
"The tragedy has been dwarfed by the generosity of people," Frank Lavrisha said.
But, he joked, anytime he starts to get carried away with warm and fuzzy feelings, insurance companies bring him back to Earth. He said his kids asked him about re-building somewhere else, but he and Maggie never really considered moving. "There's a deeper connection now than ever with neighbors we knew before and neighbors we didn't know well. Because we all endured the same thing."
Annica Dino said her family, too, will rebuild on the same hilltop spot in the same curve of the same cul de sac. She's become closer than ever to several of them, neighbors who know better than to constantly ask how she's doing, and who decided it was not just OK, but a good idea, to go out to lunch and drink Bloody Marys at noon. "We told the waitress, 'We can do this, because our houses burned down,'" Dino said.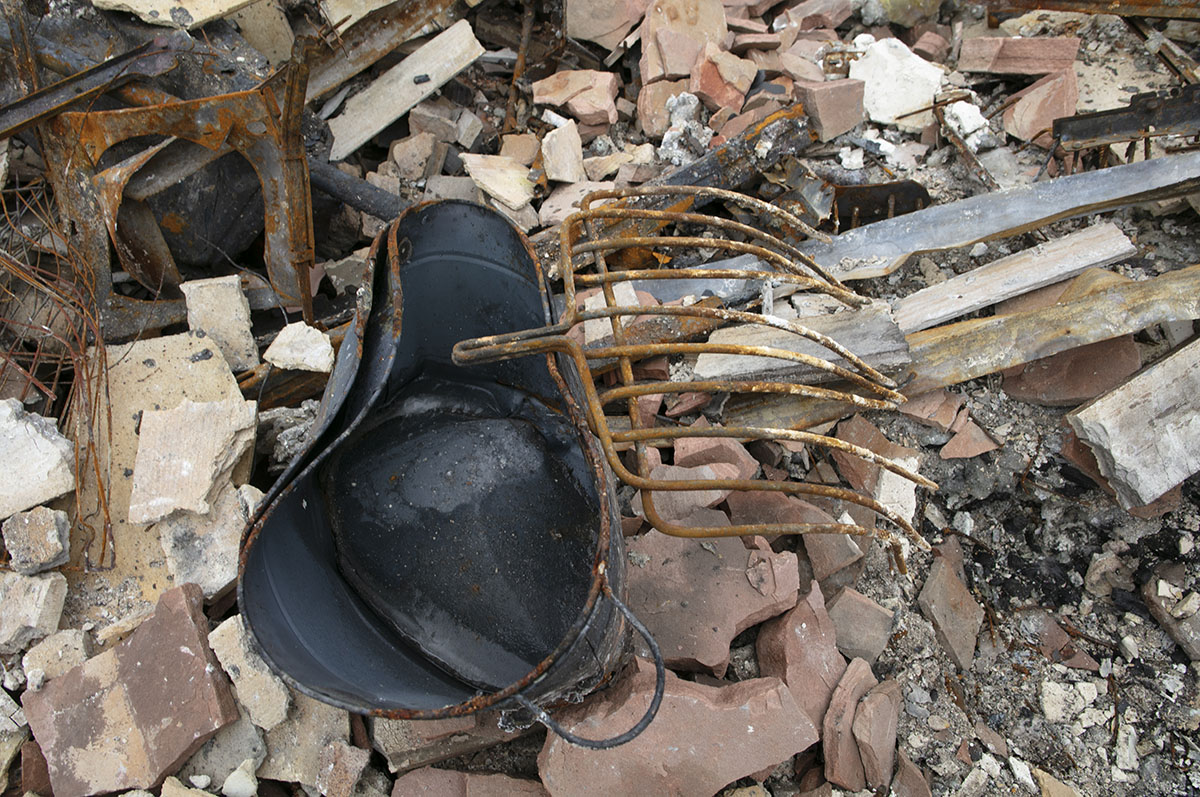 She was home that windy afternoon between Christmas and New Year's when she got word that smoke was barreling toward Avista Adventist Hospital, where she has spent her entire 17-year nursing career. So, she jumped in her car and headed toward the hospital to help evacuate patients.
As she drove, the smoke became so intense she had to put a mask on. That's when she called her husband. "I told him, you should pack up some things and go to my mom's." Even then, she never thought their home would be lost.
She was just concerned about her family breathing all that smoke. Christian Dino, an architect and contractor, had taken a day off to work on finishing their basement — he had just hung the last piece of drywall when the smoke started rolling across the dry grass toward their home. He grabbed three outfits for each member of the family, herded black labs Zoe and Daisy and the family's two geckos into the car.
Outside, he saw a neighbor frantically searching for a fire extinguisher. At that point, Christian Dino knew that a fire extinguisher was not going to do any good. "He told her to just leave," Annica Dino said.
A month after the fire, the office of Boulder County Sheriff Joe Pelle announced that the investigation into what caused it could go on for weeks or months, as they waited for laboratory analyses to completed. Pelle's office said investigators were focusing on three potential causes: power lines, human activity and underground fires burning in the coal seams that crisscross Boulder County, leftover hazards from a time when mining was a thriving industry in the area.
In February, Dino had thought she might return full time to the obstetrics unit at Avista. But, it turned out, delivering babies and managing other nurses wasn't the distraction she'd hoped it would be. Patients wanted to hear what happened, co-workers wanted to know how they could help. They all were well-intentioned. But, Dino said, it is just hard talking about it all the time.
Her son feels the same, Dino said. In one sense, there is comfort knowing he's not the only kid who lost his video games, and pretty much everything he's owned or cared about. More than 30 classmates at Louisville Middle School experienced the same losses. There are counselors at the school, but some days, Luca just wants to be a normal sixth-grader again and not talk about anything more serious than math homework, Dino said.
What the flames let escape seems as random and mystifying as the fire's path itself. After incinerating 378 homes in Superior, it crossed the Boulder Turnpike, swept southeast to consume every home in the Dinos' tight-knit cul-de-sac and the neighborhood beyond. They ignored the stores and strip malls down the hill from what was their backyard, and left untouched the fire station that hugs the development's edge.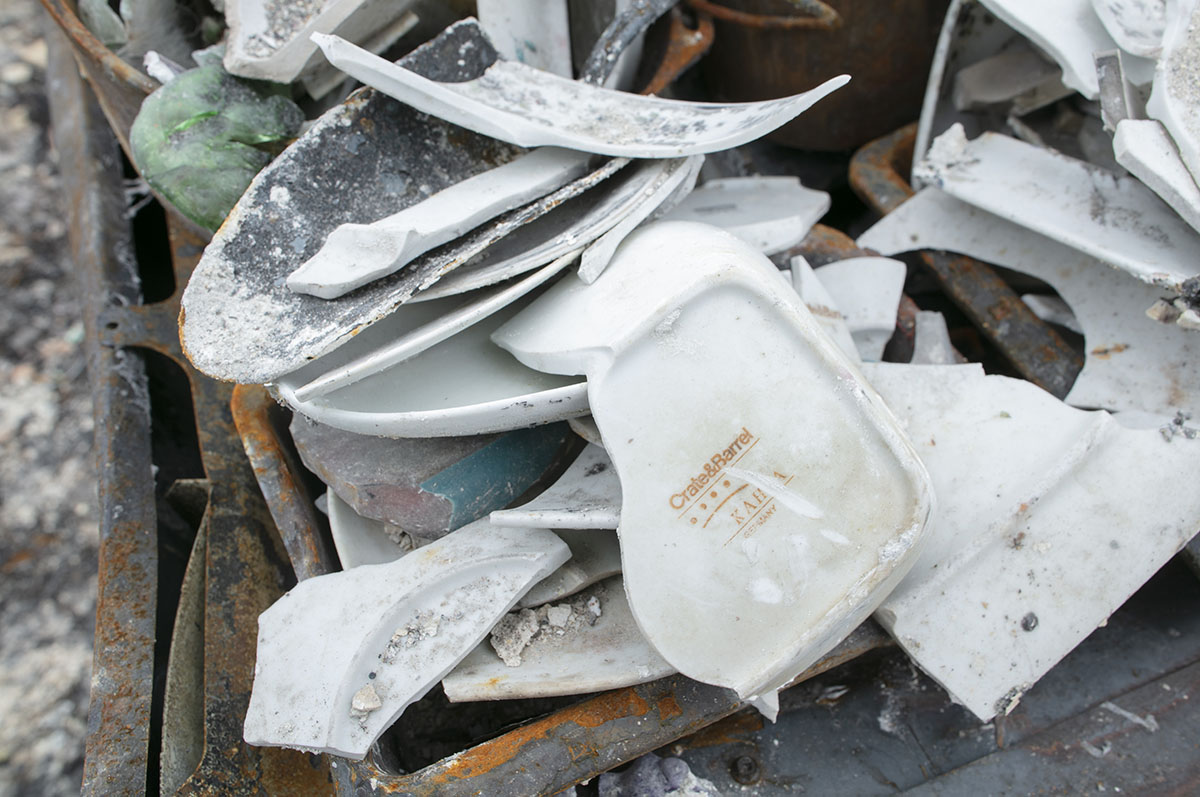 It left the Dinos a Pikachu piggy bank Luca had painted; a Le Creuset soup pot, the last surviving member of a once-complete cooking set; heirloom jewelry from Christian's family, ash-covered, bent, but intact. And the nursing pin.
That pin is "a physical symbol of the hard work and dedication of the student and their commitment to nursing going forward," said Catherine Witt, Ph.D., Dean of Regis' Loretto Heights School of Nursing. "Each nursing school has a unique design, so it identifies the wearer as a graduate of that particular school. At Regis, we have a separate ceremony for pinning. . . Each student selects a significant person in their life to "pin" them."
Dino chose her father, longtime Niwot High School wrestling coach Gary Daum. "During all the speeches, he kept looking at his watch," she recalled, simultaneously laughing and tearing up at the memory. "He had a match that evening."
Since Annica Dino's husband is a contractor and architect, the family has a head start in rebuilding their home. Insurance won't cover everything, but donations, and GoFundMe helps. Eventually they will have a new home, new dishes, new furniture. In the meantime, there is Annica Dino's pin and all it symbolizes. "It's a sign that I need to get back to nursing. When I'm ready."