Alumni legacy couple finds love at Regis
Dawn Schipper
August 15, 2022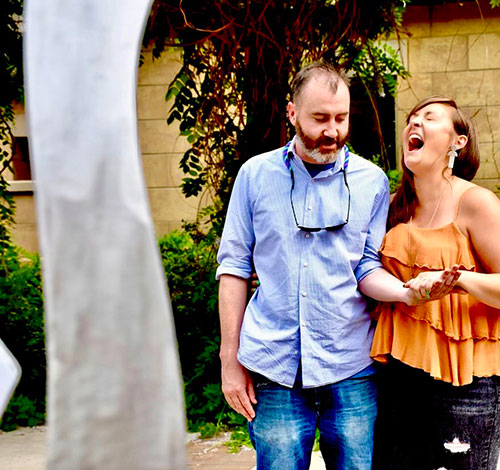 Theirs is a love story that started years before they ever met. One rooted in more than 13 Regis University alumni on both sides, going as far back as 1958. You might say that Regis has always been a part of who they are and who they were destined to become.
Bobby Burns '10 knew he was going to follow in the family footsteps when his brother Anthony Rudy '07 was a student. "I fell in love with campus and the community of Regis," he said.
That enthusiasm would grow when he first met Anne Reinking '11 through his second cousin, who happened to be her roommate at the Regis Apartments. "I had been invited over with some friends to hang out," he recalls. "Annie was a beautiful girl with a little Chicago accent."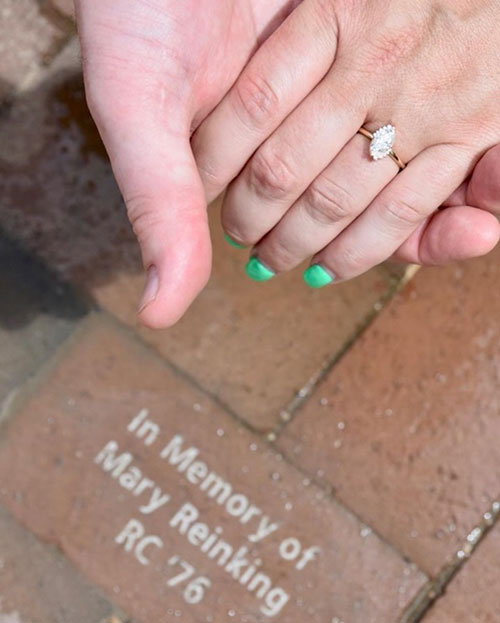 Taken by her politeness, laugh and willingness to listen, Burns admits that he "tried to sound smarter than he was" to impress her, yet lacked the courage he wanted to ask her out then and there.
"He is super kind and an outgoing person," says Annie. "I enjoyed getting to know him, but as college went on we focused on our own personal growth."
Nine years passed.
"Every time we were together, my face would be sore from laughing. Annie is 'the one' for me because I smile and laugh every day I get to spend with her," he shares.
Then, this June, outside the St. John Francis Regis Chapel, Bobby brought Annie to the brick in memory of her mother, Mary Ryan Reinking RC '76. "I decided to propose at Regis because it's the only place I would. More than just walking the campus and reminiscing of our years at Regis, it was the impact of our education that made it perfect," Bobby expressed.
"I couldn't hold back my tears the location means so much to us," Annie shared about the moment Bobby dropped to one knee in front of their friends and his family.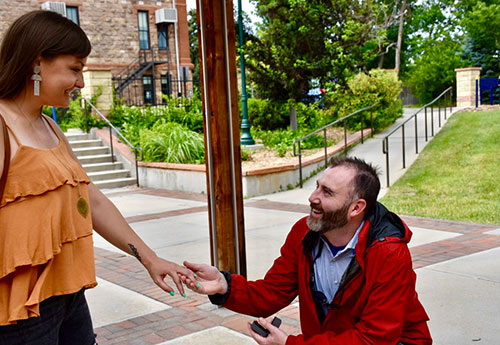 "Regis is a part of our relationship. Our story can't be told without Regis," he said. "Here, the seeds of compassion and understanding that our family planted in each of us were allowed to blossom. It was the perfect site to grow together in that way."
When asked what advice they'd give to other couples, Bobby shares:
"Life takes different paths than you expect. The best choice I made was going to Regis. Regis helps you discover the person you want to be and in turn, the person you want to be with."
"Ditto," Annie smiles.
The couple is happily enjoying their engaged days, looking forward to planning a future wedding – at Regis, they hope.