Faith and International Education Inspire Aspiring Teacher
By Sara Knuth
May 25, 2023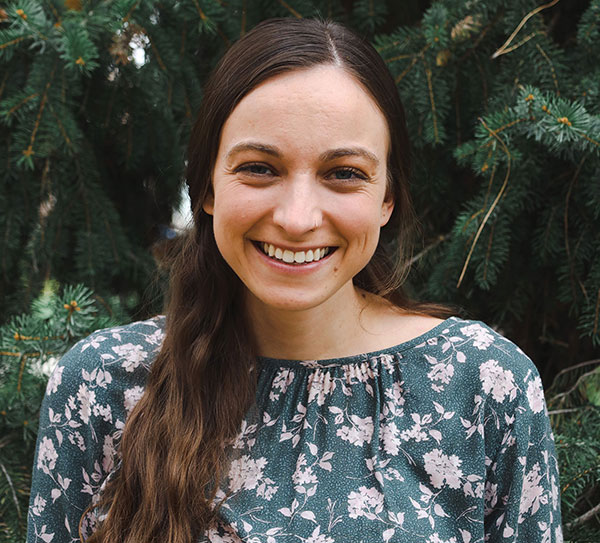 When some kids are asked what they want to be when they grow up, their answers might evolve from astronaut to basketball player to movie star. For MaryBeth Cabauy, the answer was always the same: teacher.
That's because Cabauy, a Master's of Elementary Education student at Regis, had a childhood filled with inspiration. Cabauy said her dad, a veteran music teacher, soccer coach and pastor, inspired her to follow his lead and become an educator, too. She's been working toward that goal during her past two years at Regis.
"I got to see his love for teaching right there in front of me," said Cabauy, who graduated in April. "He just had so much joy. When people would ask, 'What do you want to be when you grew up?' I just thought, 'I want to be like him' … It was always an inspiration and seemed like a way to have a lot of joy in your career."
Cabauy won the most recent Pass the Torch Scholarship, administered by exam preparation company Teachers Test Prep. To win, Cabauy competed against four finalists from across the country, and was awarded $5,000 to be put toward living expenses, which financial aid typically doesn't cover. For the competition, the students were asked to submit a video highlighting a teacher who inspired them. Cabauy chose to talk about her dad.
As much as Cabauy's dad inspired her to become a teacher, she also found her own source of motivation when it came to deciding what direction her teaching career would take. Cabauy hopes to shape a diverse classroom experience, a priority since she was an undergraduate at Midwestern Baptist Theological Seminary's Spurgeon College in Kansas City, Mo., where she earned a degree in intercultural studies. There, she participated in a study abroad program that sent her to India and the Middle East.
During two consecutive semesters, Cabauy lived in rural India, working with women's groups to both learn their culture and promote Christianity in the region. She became passionate about bringing diverse experiences into the classroom when she lived there.
"Being overseas, I grew that love for working with people with different backgrounds and cultures," she said. "I think educationally, different types of students can bring so much to a classroom. So, I hope that in my future classrooms, I have the chance to work with diverse students."
Cabauy said she chose Regis because she was looking for a program that would allow her to earn a master's degree with initial licensure in elementary education. "Regis really stood out because it kind of checked all my boxes," Cabauy said. "I feel my professors are so knowledgeable. And it's awesome to know that most of them, if not all of them, have years and years of classroom experience, their own elementary classrooms. They can just pull from that wealth of knowledge."
Cabauy plans to stay in Denver and teach elementary school, continuing a family legacy rooted in faith. "I just think that God has been really gracious to me and really directed my path," she said.