Women's Basketball Posts Stunning Season
The team nobody expected to go anywhere nearly went the distance
The Rangers women's basketball team, which prognosticators picked to finish seventh in their conference, posted a 25-6 overall record. They finished not in seventh, but atop the Rocky Mountain Athletic Conference for the first time in 16 years. Then they walked away with the conference's tournament championship, and earned a three-seed in the NCAA Division II National Women's Basketball Tournament.
"It was crazy," said Head Coach Molly Marrin.
They did it, Marrin said, by leading the league in rebounding — "That's my favorite stat," she said — and by employing "a high-octane offense" led by three women who finished the season with points-per-game averages in double digits: junior Erin Fry, senior Josey Ryan, and senior Sam Deem.
That it all came to an end in heartbreaking fashion — an overtime loss to division rivals Black Hills State University in the first round of the Division II regional tournament — doesn't diminish the team's accomplishment, Marrin said.
The Women's Basketball Coaches Association (WBCA) seemed to agree. The association named Fry an All-American Honorable Mention and Marrin a finalist for Coach of the Year. All that success, particularly after finishing 10th out of 15 in the RMAC last year, surprised plenty of people, likely including a lot of RMAC opponents.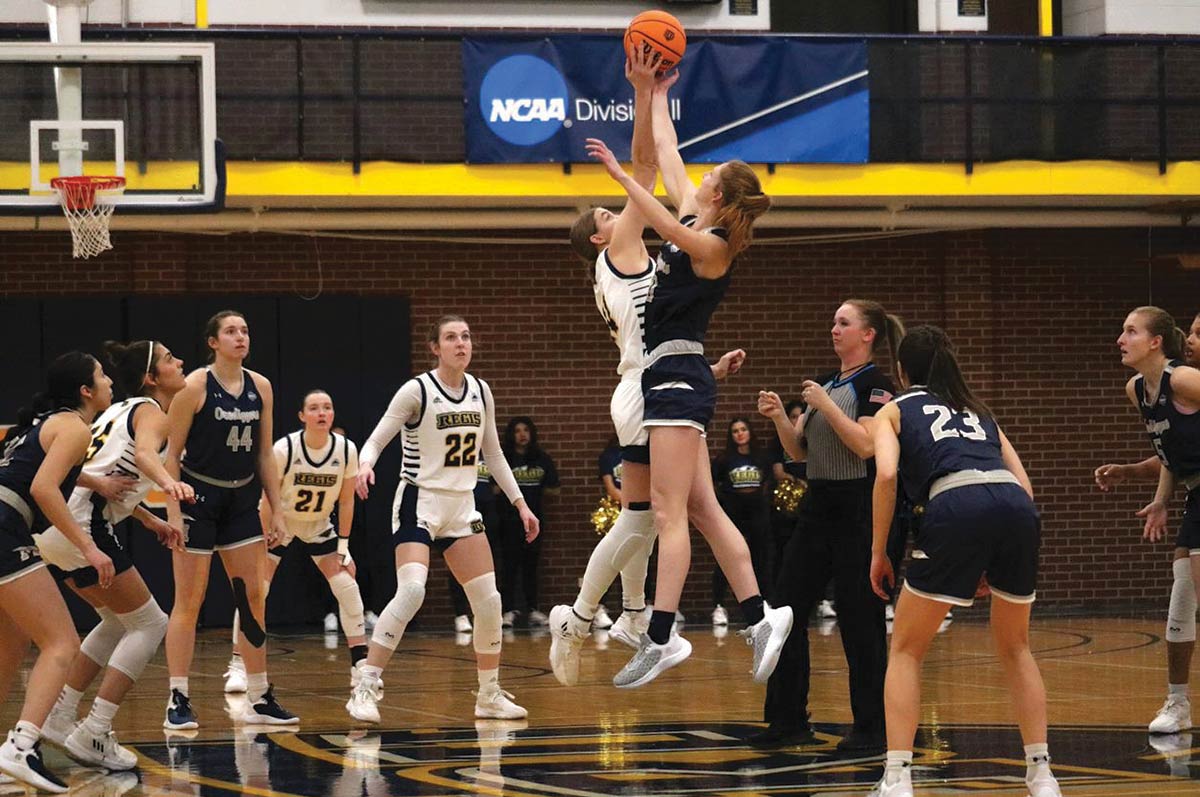 But Marrin believes the 2021-22 season's struggle prepared this year's team to succeed. "We had an eight-game losing streak. It was brutal," she said. "I had hard conversations with our girls."
But despite the discouraging outing, only one player entered the transfer portal after that season. "Having them stay and be committed to us when hard things hit was huge. This year, we were like, 'Oh we got this,'" Marrin said.
One who stayed was Fry, and the good news for Rangers fans is that she was a junior this year, and Marrin expects her to return along with potentially eight other players. In other words, the youth and inexperience that helped make 2021-22 such a slog, and the pandemic that made 2020-21 awful for everyone but provided collegiate players additional eligibility, paid dividends this year, and likely will keep on paying them next year.
The coach of the year finalist will be sticking around at least that long. Before she was a coach, Marrin played for, and graduated from, Regis. A product of a Catholic high school in Dallas, she said Regis' "Jesuit values and social justice issues were a big pull for me."
After graduating, she started her coaching career at the University of Northern Colorado in Greeley. Then came years riding the Division 1 coaching merry-go-round — "I was in four states in four years" Marrin recalled, without a trace of nostalgia. After that, coaching at her alma mater is her "dream job."