Student Loans for First-Year and Transfer Students
Student loans can be a great resource to help you finance your education. Federal Student loans are offered by the U.S. Department of Education if you complete a Free Application for Federal Student Aid (FAFSA). When completing a FAFSA, you must include Regis University using school code: 001363. Additionally, you may seek out educational loans through private lenders, although we encourage you to look at your federal student loan options first.
Federal Direct Student Loans
What is a Federal Direct Student Loan?
Undergraduate students are eligible to complete a Free Application for Federal Student Aid (FAFSA) and may qualify for federal direct student loans. There are two kinds:
Subsidized loans are need-based loans. You must demonstrate financial need based on your FAFSA to qualify, and thh government pays interest on the loan while you enrolled at least half-time in your degree program.
Unsubsidized loans are not a need-based loan. Unsubsidized means that interest is accruing on the loan while you are in school, and you are responsible for the interest from the time it is disbursed until it is paid in full.
---
How do I apply for a Federal Direct Student Loan?
Complete the following steps to apply for a Federal Direct Student Loan. Once these steps are complete, review Regis' aid disbursement process and schedule.
Complete a FAFSA

and include Regis University's School Code (001363).
After completing your FAFSA, you will be notified via email when your financial aid award letter is available on the Ranger Portal. You will be able to accept whatever portion of the loan you wish to borrow through the Ranger Portal.
All new loan borrowers at Regis University are required to complete Entrance Counseling and sign the Master Promissory Note.
---
How do I repay a Federal Direct Student Loan?
You are not required to begin repaying the loan while you are enrolled at least half-time in your undergraduate degree program. Once you are no longer enrolled at least half-time (non-enrolled or graduated from your program), you have a one-time 6 month grace period before repayment begins.
You can access your full loan history, loan servicer(s) and repayment options on the National Student Loan Database System. There is no prepayment penalty, meaning you may choose to make payments on either your subsidized or unsubsidized loans while you are enrolled in school and you may choose to pay more than the required amount once your loan is in repayment.
---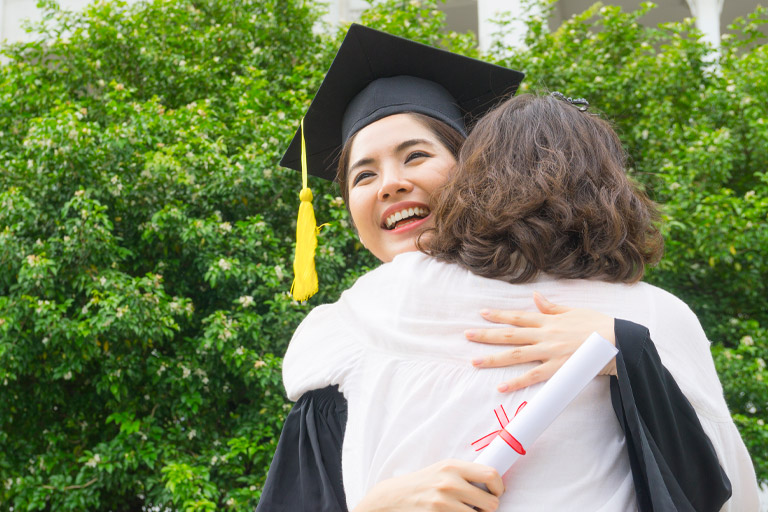 Parent PLUS Loan
If you are a parent of a dependent student, you may apply to borrow the Federal Direct Parent PLUS Loan on your student's behalf. You can see how much you may be eligible to borrow on your student's financial aid award letter or you may contact Financial Aid at rufinancialaid@regis.edu or 303.458.4126 if you have any questions. To qualify for a Parent PLUS Loan, you and your child must complete a FAFSA (Free Application for Federal Student Aid), complete a PLUS loan application and if approved, a Master Promissory Note at studentaid.gov.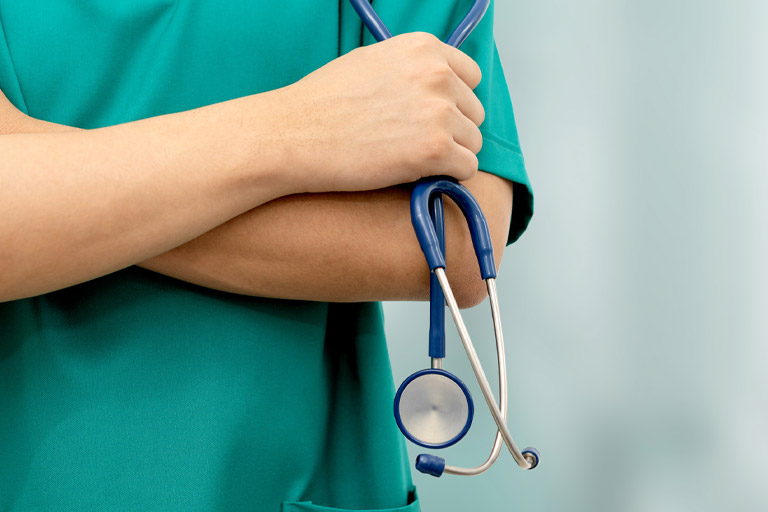 Federal Nursing Loan
The Federal Nursing Student Loan is a federally-funded loan with a portion of the loan contributed by Regis University. Loans are made directly by Regis to nursing undergraduate students who provide evidence of financial need through the FAFSA process.The interest rate is five percent and the payment period begins nine months after the borrower ceases to be enrolled on at least a half-time basis. Funds are extremely limited and restricted to students demonstrating extreme financial need.
Private Educational Loans
Private educational loans can provide funds to assist you in meeting the cost of your education when traditional financial aid and your own resources do not cover all educational expenses. These loans may be more expensive than the federal student loans and we encourage you to consider these funds AFTER you have exhausted all financial aid and federal loan options.
You can visit Elm Select and select Regis University to compare different private student loan options.
---
Understanding Your Financial Aid Offer
Frequently Asked Questions
To apply for most forms of financial aid, including federal loans, all students must complete a Free Application for Federal Student Aid (FAFSA). You must contact lenders directly to apply for private educational loans.
Before you take out a loan, it is important to understand that a loan is a legal obligation that you will be responsible for repaying with interest. You may not have to begin repaying your federal student loans right away, but you do not have to wait to understand your responsibilities as a borrower. Get the scoop: Watch this video about responsible borrowing or browse the tips below it. Be a responsible borrower.
Keep track of how much you are borrowing. Think about how the amount of your loans will affect your future finances and how much you can afford to repay. Your student loan payments should be only a small percentage of your salary after you graduate, so it is important not to borrow more than you need for your school-related expenses.
Research starting salaries in your field. Regis' Center for Career and Professional Development can help you find starting salaries of recent graduates in your field of study to get an idea of how much you are likely to earn after you graduate. You can use the U.S. Department of Labor's Occupational Outlook Handbook to estimate salaries for different careers or research employment opportunities advertised in the area where you plan to live to get an idea of a local starting salary. You also can use the Department of Labor's career search tool to research careers and view the average annual salary for each career.
Understand the terms of your loan and keep copies of your loan documents. When you sign your promissory note, you are agreeing to repay the loan according to the terms of the note even if you do not complete your education, ca not get a job after you complete the program or if you did not like the education you received.
Make payments on time. You are required to make payments on time even if you do not receive a bill, repayment notice or a reminder. You must pay the full amount required by your repayment plan, as partial payments do not fulfill your obligation to repay your student loan on time.
Keep in touch with your loan servicer. Notify your loan servicer when you graduate; withdraw from school; drop below half-time status; transfer to another school; or change your name, address or Social Security number. You also should contact your servicer if you are having trouble making your scheduled loan payments. Your servicer has several options available to help you keep your loan in good standing.
Undergraduate students who complete a FAFSAmay borrow up to annual and lifetime limits without a credit check. Credit history and credit score may affect your ability to borrow a Private Education loan or affect your interest rate/terms and conditions through your lender when borrowing a Private Educational Loan.
Repayment terms may vary depending on the type of loan you borrow. Visit Federal Student Aid to find more information about repayment plans for federal loans, or contact your loan servicer directly regarding private loans.
| | |
| --- | --- |
| Annual Limits | |
| Dependent Freshman(0-29) | $5,500 (maximum $3,500 in subsidized) |
| Dependent Sophomore (30-59 credits) | $6,500 (maximum $4,500 in subsidized) |
| Dependent Junior (60-89 credits) | $7,500 (maximum $5,500 in subsidized) |
| Dependent Senior (90+ credits) | $7,500 (maximum $5,500 in subsidized) |
| Independent Freshman | $9,500 (maximum $3,500 in subsidized) |
| Independent Sophomore | $10,500 (maximum $4,500 in subsidized) |
| Independent Junior/Senior | $12,500 (maximum $5,500 in subsidized) |
| Graduate Student | $20,500 (unsubsidized) |
| Graduate Pharmacy | $33,000 (unsubsidized) |
| Lifetime Limits | |
| Dependent Undergraduate | $31,000 (maximum $23,000 in subsidized) |
| Independent Undergraduate | $57,500 (maximum $23,000 in subsidized) |
| Graduate Student | $138,500 (maximum $65,500 in subsidized) |
| Graduate Pharmacy | $224,000 (maximum $65,500 in subsidized) |
Yes – as an undergraduate student, you must enroll in at least 6 undergraduate level credits towards your degree program per semester to be eligible for financial aid.
The MPN is the Master Promissory Note that you sign to promise to repay the student loan funds to the lender. You may sign the MPN electronically by going to studentaid.gov and creating an account. The MPN will cover all of the student loan disbursements for that lender for up to 10 years or until you request that your lender close it.
The Entrance Loan Counseling is required of each new borrower by federal regulations. The process includes a presentation detailing critical information about your loan and your rights and responsibilities. To complete this requirement, go to studentloans.gov and sign in to take the entrance counseling. Please do not confuse Entrance Counseling with Financial Awareness Counseling. Entrance Counseling is required before you can receive your loan funds. Financial Awareness Counseling is a great tool for your personal use.
When accepting your loans, you have the option to accept the full amount, reduce the loan amount or decline the loan through the Ranger Portal. If you wish to increase or decrease the amount of loan you had previously accepted, please submit a Revision Form.