First Scholars Program builds first-gen students' confidence
Jennifer Forker
April 01, 2021
The First Scholars Program provides more than a connection to community. It's a lifeline for students who are first in their immediate families to attend college.
These academic trailblazers often arrive on campus with unique challenges around academia, campus life and financial services that the First Scholars Program helps them navigate. The program is this, and so much more.
The program helps first-generation college students build confidence, which empowers them to become campus leaders and achieve their academic and career goals.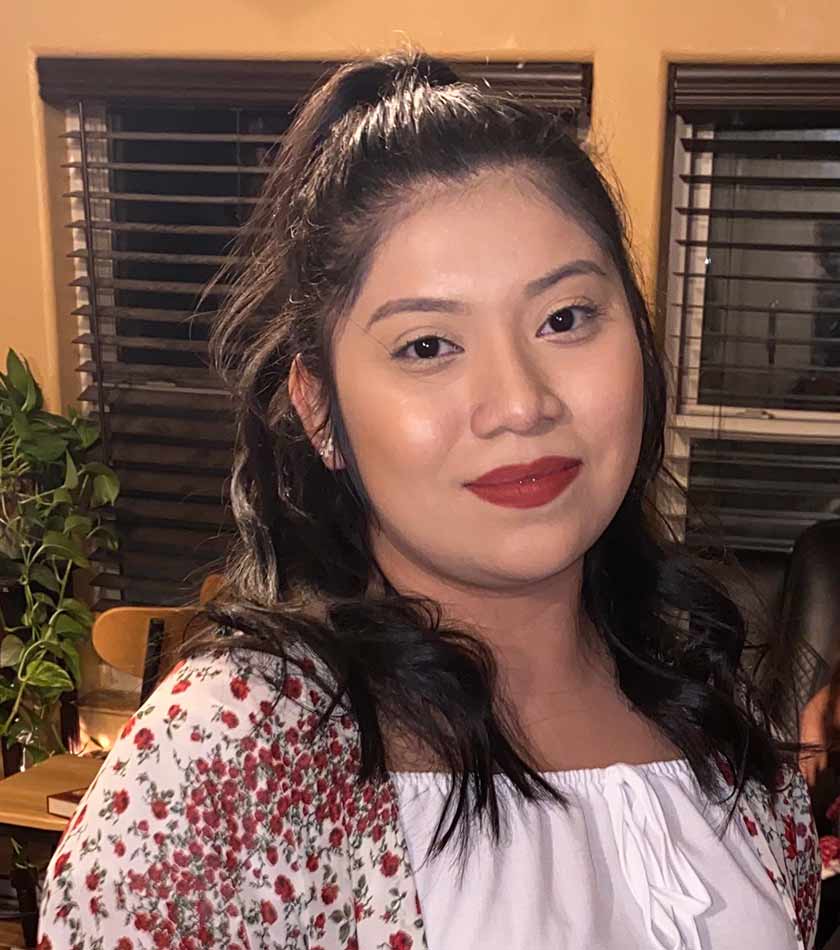 When Celine Campos, a sophomore from Los Angeles, first set foot on campus, she was shy and intimidated by her new surroundings. The neuroscience major credits the First Scholars Program with helping her get involved in campus life, including as a residential assistant this year. 
"First Scholars helped me build the confidence I needed to put my feet on the ground and say, 'Yeah, I'm here. I can do this.' … It has opened doors for me." 
The premed student is involved in campus clubs and helps mentor this year's 17 freshmen First Scholars. 
The First Scholars Program is the brainchild of Vice Provost for Diversity and Inclusion Nicki Gonzales, Academic Internship Program Director Melinda Taylor and Office of the First Year Experience Director Jason Taylor. Initially intended to help students make the transition from high school to college, the pilot program connects students with resources, community and a feeling of belonging. Its three instructors — each of whom was a first-gen student — hope the program continues for each student through at least their junior year. 
But they need funding to do this.
"What has evolved has been so much more, and more enriching for everyone involved," said Gonzales. "We're not only supporting students. First-gen students bring all kinds of gifts to the University and we want to harness that."
Gonzales ticked off a few of these gifts: Resilience, a different perspective, a strong work ethic, strong family ties and a commitment to equity and justice. "The First Scholars Program fits with our University mission," she said.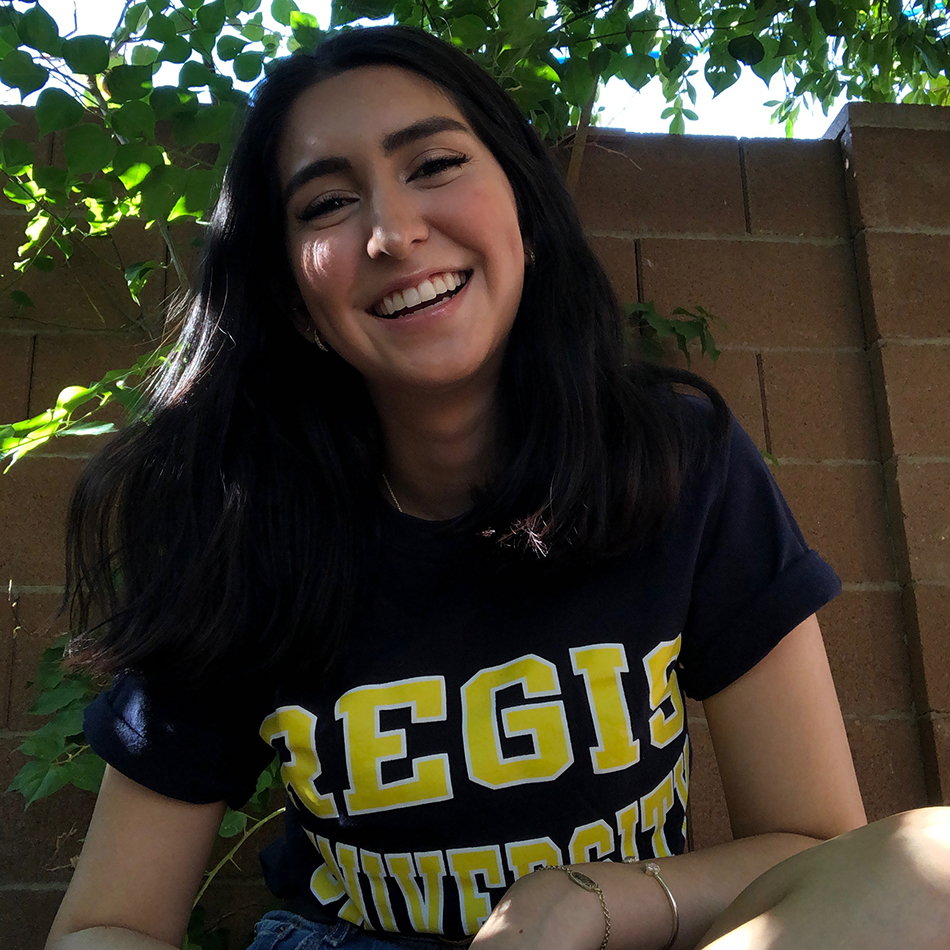 Grecia Anaya is a Tucson, Ariz., sophomore with her sights on Regis' School of Pharmacy program.
"The First Scholars Program helped me to not feel so alone," Anaya said. "As first-gen students, we sometimes feel behind and that everyone else has their college careers figured out. This program helped me to realize I am fine where I am. I don't have to be 1,000 steps ahead of everyone else."
When you join your dollars with those of others in the Regis community on April 14 for Regis Gives Day, you help students like Anaya and Campos reach their potential. And the giving keeps going.
"Even after I graduate from Regis, I will want to return to help other first-gen students in whatever way I can," Anaya said. "I know how meaningful it's been for me."
Donate to the First Scholars Program fund on April 14 to empower first-gen students to take the lead on campus and in their careers. Read about the First Scholars Program and 33 additional ways you can make a difference for our students at regis.edu/givesday.