The Sacrifice of Walter Springs
Karen Augé
June 03, 2021
Listen to the audio version of this article
---
In the fall 2020 issue of Regis University Magazine, we told the story of Tech. Sgt. Walter Springs, a Black Regis student who volunteered to serve in World War II and was killed by a military police officer. The story generated a significant response, and several readers expressed hope that a scholarship might be established to honor Springs.
We are happy to report that Regis University has established this scholarship to honor Walter Springs and the values of inclusion and service that he stood for. The Walter V. Springs Memorial Endowed Scholarship will be awarded to graduates of the Porter-Billups Leadership Academy who attend Regis University.
One of 11 children and a Denver native, Walter Springs attended Regis with the help of a partial scholarship. In addition to playing football and boxing for the Regis team, he worked multiple part-time jobs to cover his college costs. Although Springs left Regis to serve in World War II, he was widely remembered for his inspirational spirit.
This scholarship will continue that spirit and support students facing similar obstacles, including challenging social, economic, educational, cultural or other circumstances.
Since 1996, many Regis students who face such challenges have had an opportunity to prepare for a successful collegiate career through the Porter-Billups Leadership Academy (PBLA). The academy was established "to assist at-risk students with academic and leadership potential to successfully graduate from high school and to have the opportunity to attend college."
As PBLA celebrates its 25th anniversary this year, we are pleased that this scholarship will support students who complete the program and continue on to Regis University.
Donations to the Walter V. Springs Memorial Scholarship may be made at porterbillups-denver.org.
---
He was inspired to change a world burdened by racism. Now Regis honors his legacy.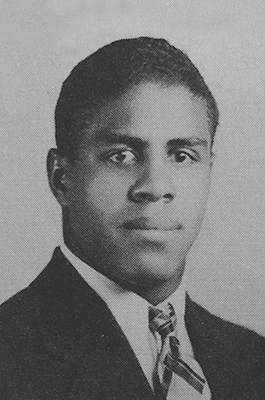 In 1941, it would have been hard to find anyone on the Regis College campus who didn't admire Walter Springs.
Known for his kindness and sense of humor, Springs also was one of the state's top boxers. At 5' 7", 160 pounds, he excelled as a starting fullback — Regis still had a football team then. Inspired by the teachings of his Jesuit professors, he converted to Catholicism, was baptized on campus and was known to lead teammates in prayer before a game.
And in his junior year, his classmates voted Springs — the only Black man among the 200 young men enrolled at Regis — "Most Popular Student", he did all that while working two jobs to pay for his education.
Just a few months later, Springs left college to serve his country — in a segregated Army.
Like many young men who left home to fight in World War II, he never came back.
But Walter Springs didn't die on a foreign battlefield. He never made it out of the country.
Just after midnight on Dec. 17, 1942, Sgt. Walter Springs was shot and killed by a white military police officer in a Bastrop, Texas, café, a few miles from the Army base where he was about to report for officer training.
At least one news account noted that the mortally wounded soldier lived only long enough to receive Last Rites. Beyond that, there is little agreement about what exactly happened the night that left Walter Springs bleeding to death on a diner floor.
Now, 78 years later, his family is still waiting to learn what happened, and why — and whether there was ever justice for him. In this moment when the country is confronting the persistence of racial injustice, both past and present, the Springs family asks that the sacrifice of a young Black man who volunteered to fight for his country not be forgotten.
Next spring, Regis University's renowned Center for the Study of War Experience will help make sure Springs' story is remembered. His life, and his death, are the inspiration for a new course: Stories from Wartime: Histories of African American Citizenship and Service.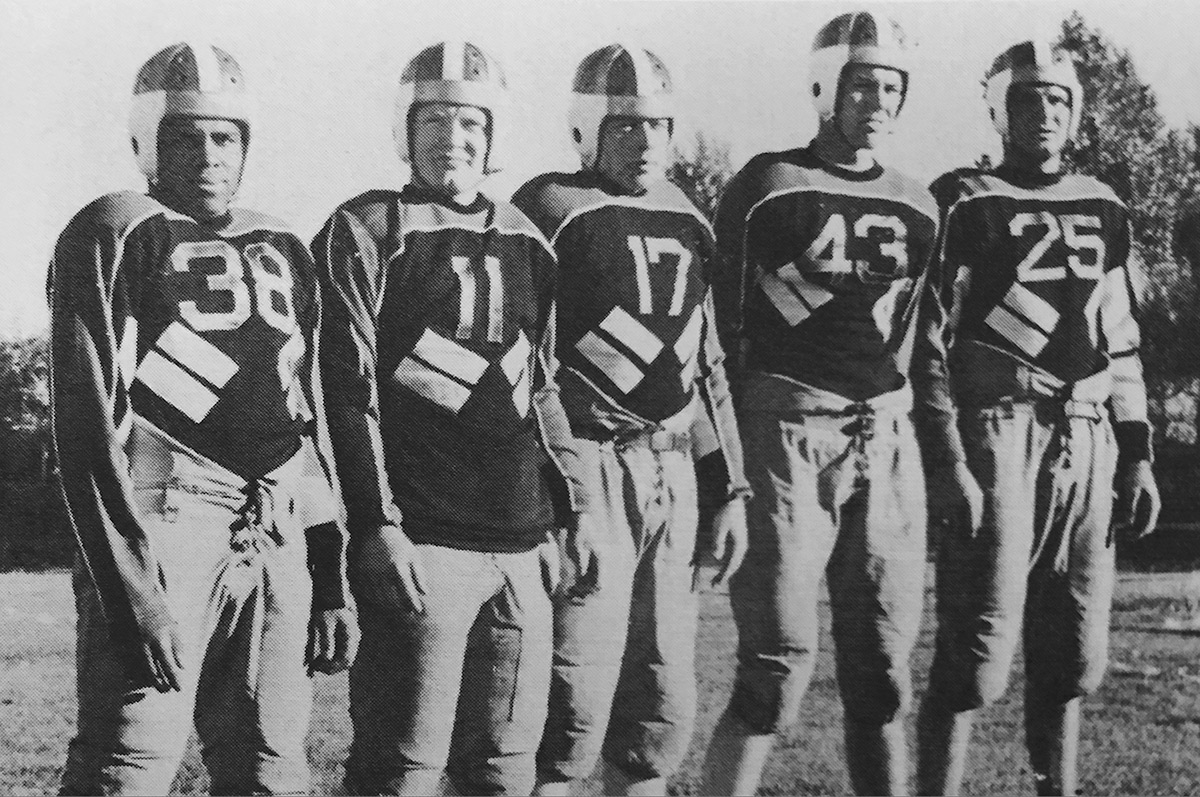 From Faith and Football to Service
Walter Springs grew up in Denver, one of 11 children born to William and Willa Mae Springs. His father came to Colorado to strike it rich, said William Springs' grandson — and Walter's nephew — Orville Springs.
"He ran away from home at 15," Orville Springs said of his grandfather. "He was involved in one of the largest gold strikes in Colorado. He worked for General [William Jackson] Palmer in Colorado Springs."
By the time Walter was born, in 1918, William and Willa Mae and their family had moved to Denver, and William had traded in his pick axe and gold pan for a janitor's broom and, according to the Denver City Directory, to clean Pullman coaches and the offices of The Denver Post. Later, Orville Springs said, William Springs became a teamster, driving through Denver streets making deliveries.  
In 1939, Walter Springs graduated from Manual High School, and set about becoming the first in his family to earn a college degree.
Even in 1940, when Regis tuition was $150, plus about $30 in fees, the salary of a janitor or truck driver would hardly have been enough to cover the cost of higher education. And, by 1940, William Springs was retired. But Walter Springs was determined. He got a partial scholarship and a series of part-time jobs, and while he didn't live on Regis' campus, he made his mark there.
In May 1941, the Denver Catholic Register reported, "As a member of the college boxing team this winter, Walt Springs scored sensational victories over opponents from Colorado College and Wyoming University and was considered 'the ace of the Ranger squad'..."
The publication also sang his gridiron, and spiritual, praises: "Just before the Spearfish game, he led the entire squad in prayer before Our Lady's grotto on the Regis campus. The result was that the inspired Rangers ran up the largest score in their modern football history."
Springs' friend and mentor, Rev. Joseph P. Donnelly, S.J., a Regis history professor, later recalled that during a trip to an away game, a hotel manager objected to putting a Black man up for the night. His teammates came to Springs' defense, and were about to tear the place apart. Walter Springs stopped them.
Months later, as the United States entered World War II, Springs volunteered to join the Army.
He was sent to Fort McClellan, in Anniston, Ala., where he became one of what would ultimately be half a million men trained there to fight the Axis powers. By the time his training ended, Springs had been promoted to technical sergeant and recommended for officer training with the Army Air Corps at Camp Swift, Texas.
In December 1942, Walter Springs came home on furlough and saw his family for what would be the last time. At home he met his new nephew, Orville, and a family member took a snapshot of the young man, standing military straight and looking proud, in front of Bill's Diner on Welton Street, which Orville Springs said a family member co-owned.
Then Walter Springs left Denver on a train headed to Camp Swift. He never got there.
A Fight on Two Fronts
Camp Swift lived up to its name.
In the months after the Dec. 7, 1941, Japanese attack on Pearl Harbor, the nation united behind leaders who galvanized human, industrial and military resources into action to fight a common enemy: German and Japanese forces.
U.S. bases popped up like dandelions, primarily across the South and West, where military leaders figured mild climate would lend itself to year-round training. One of those bases was Camp Swift, near Bastrop, Texas, a farming community about 30 miles outside Austin.
"On Christmas Eve, 1941, LBJ, who was serving in the Navy, called the town to let them know that Bastrop had been selected," as the site of an Army installation, said Lt. Col. Philip A. Kost, now Camp Swift's Officer in Charge, and a self-described history buff. At the time, future President Lyndon Johnson was a Texas Congressman. He had been in the Navy reserve but was called into active duty after the attack on Pearl Harbor.
"In January and February, contracts were let and by May 4, [1942], they had the official flag raising," Kost said. "In four months, they basically built an entire city" on some 50,000 acres. By war's end, 100,000 soldiers had come through Camp Swift.
A fair number of those soldiers were Black. Enough that separate facilities — barracks, a mess hall, training grounds, even a canteen for socializing — were built for blacks and whites.
Like many of the more than one million young Black men who served in World War II, Walter Springs likely hoped that serving his country would not only demonstrate patriotism, but prove that Blacks were capable of serving honorably and deserved respect — and equality.
"He told me that he wanted to get into this war, for he hoped that he would aid in the elimination of race prejudice," Donnelly wrote in an article that first appeared in the Interracial Review, a publication of the National Catholic Federation for the Promotion of Better Race Relations. A version of the article appeared in the Regis Roundup campus publication in 1952, with the announcement of a scholarship in Springs' memory.
Springs wasn't the only one harboring that hope.
The Pittsburgh Courier, a leading Black newspaper at the time, is widely credited with launching the Double V, or Double Victory, campaign, urging Black Americans to link the fight against fascism overseas to the fight against racism at home.
In a Feb. 14, 1942, article, Courier editors wrote, "We, as colored Americans are determined to protect our country... therefore we have adopted the Double 'V' war cry—victory over our enemies at home and victory over our enemies on the battlefields abroad. Thus, in our fight for freedom we wage a two-pronged attack against our enslavers at home and those abroad who will enslave us. WE HAVE A STAKE IN THIS FIGHT... WE ARE AMERICANS, TOO!"
But like many Black soldiers from the West and the North, Springs may not have been prepared for the blatant racism and open hostility of the Jim Crow South where many reported for training.
Springs apparently experienced that in Alabama.
In his Interracial Review article, Donnelly wrote that Springs came to visit him while he was home on furlough that December. "We had a long talk while he was home. I found him no longer witty and sunny; he was worried. Incidents had happened, none too pleasant... He tried to avoid difficulties by keeping to camp... and out of the way of whites. He hoped that nothing serious would happen. But it did! And Walter was the victim."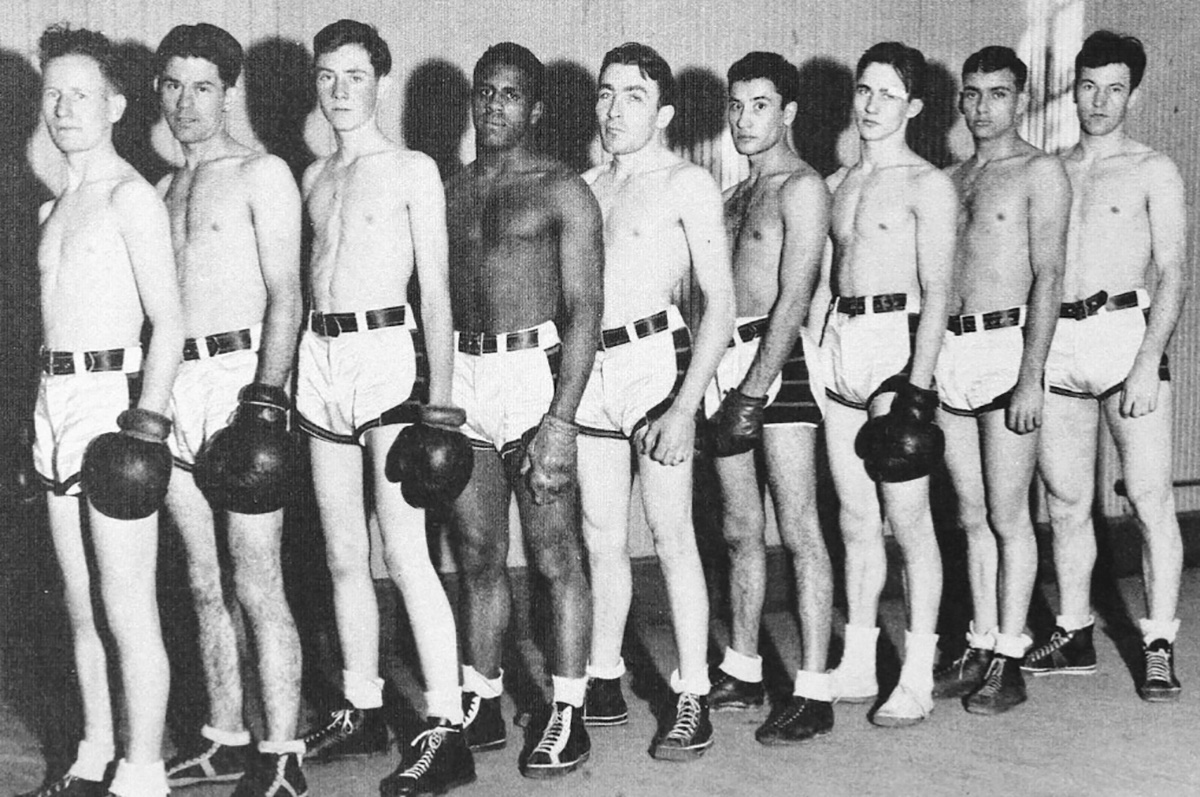 Fatal Confrontation
On Dec. 17, Walter Springs was on a train headed to his new assignment at Camp Swift. In the Bastrop newspaper that day, a front-page story brought news of the sinking of a Japanese ship. Closer to home, a Dallas judge reportedly was considering allowing women to serve on juries, because the war had drained the pool of male jurors. The paper was full of news of local holiday gatherings; a local market offered steak at 39 cents a pound; a 7-foot Christmas tree cost $1.05.
When Springs got off the train in Bastrop, he apparently didn't head straight for Camp Swift, but stopped in town at Jackson's Café, which news accounts called "a Negro café."
Some reports say the trouble started when military police entered the café and demanded soldiers line up for inspection, and Springs resisted.
The military police officer — who later was charged with manslaughter — claimed he shot Springs because he "came at him" with a knife.
Nephew Orville Springs noted that the MP accused of shooting his uncle was a corporal, while Walter Springs was a sergeant. "Maybe he didn't like being outranked" by a Black man, Orville Springs suggested.
News accounts uniformly stated that Walter Springs was shot in the back.
Whether that MP was convicted, or even tried, not even Walter Springs' family knows, Orville Springs said. Rose Campbell, associate director of the Regis Center for the Study of War Experience, hopes the U.S. military and the National Archives will provide answers about the outcome of the case in time for the upcoming spring semester course that will include Walter Springs.
Two days before Christmas 1942, soldiers bore a flag-draped coffin holding the body of Tech. Sgt. Walter V. Springs into a chapel where his father, brothers and sisters joined numerous classmates, instructors, and Regis' president to say goodbye to the first Regis student to die in World War II.
In his article, written the day of the funeral, Donnelly didn't come out and say, exactly, that he couldn't reconcile the MP's account of Springs coming at him with a knife with the young man he knew. But he made his feelings clear.
"I...taught him that Catholic principles, if honestly lived, would solve the problems which face the world in which he would live. Well, Walter lived those principles. Maybe he was a martyr to them."
The following fall, William Springs requested, and received, a veteran's headstone from the War Department. It now stands over Walter Springs' grave in Denver's Riverside Cemetery, where more than 1,000 veterans rest today. Inscribed on the tombstone are the words: "His life an ideal, his memory an inspiration."
Bloodshed Beyond the Battlefield
Whatever happened to Walter Springs, the death of a Black soldier on U.S. soil was not an isolated incident.
If the concept of equality for Blacks was unthinkable to many, the idea that a Black man could be worthy of respect was frightening: It upended the racist notions of white superiority that were the foundation of racial repression and segregation, said Lauren Hirschberg, Ph.D., assistant professor of history at Regis.
Racial tensions erupted in violence around several military installations. Among the most notorious, and controversial, the Lee Street Riot occurred in Alexandria, La. In 1942, on a Saturday night, a white military police officer either arrested, or attacked, a Black soldier from nearby Camp Claiborne. Military and state police reported that a "riot" broke out, and officers used force to stop it, injuring several dozen Black soldiers. Blacks who were present, however, stated that police opened fire on the crowd. Today, it's widely believed that between 20 and 300 Black soldiers and civilians were killed. In October 2020, a University of Southern Mississippi professor convened a discussion to explore whether a mass grave of Lee Street Riot victims exists.
At the war's end, many Black soldiers returned from foreign battlefields to violence at home. "One of the trends then was... white supremacists seeing African-American servicemen coming home, seeing them in uniform, and the sort of threat that seemed to pose to them would result in race riots and violence," Hirschberg said.
Violence is exactly what Isaac Woodard experienced before he ever made it home from fighting in the Pacific.
On Feb. 12, 1946, Woodard and several other soldiers, Black and white, boarded a bus to take them home from Camp Gordon in Georgia, where they had received an honorable discharge. Along the way, Woodard and the white bus driver clashed over a bathroom stop. When the bus next stopped, Batesburg, S.C., police boarded, forcibly removed Woodard, who was in his Army uniform, arrested him for drunken and disorderly conduct, and beat him so savagely that he was left permanently blind.
Word of such incidents reached the desk of President Harry Truman, who reportedly told a friend that his "stomach turned" upon hearing about them.
The case and others like it marked a turning point in the military's treatment of minorities. Truman's outrage prompted him to establish the first presidential commission on civil rights and his justice department filed federal criminal charges against the Batesburg police chief, Lynwood Shull. An all-white jury acquitted Shull, but the case illuminated for the presiding judge the issues around civil rights. That judge went on to dissent in a case that upheld school segregation, and his dissenting opinion became the basis for the U.S. Supreme Court's majority ruling in the landmark Brown v. Board of Education, which made racial segregation of schools illegal.
Then, in 1948, Truman issued the executive order desegregating the U.S. armed forces.
For their service in World War II, seven Black men were awarded the Medal of Honor — 52 years after the war ended.
Only one, Vernon Baker, was still alive in 1997 to receive the nation's highest tribute. According to press accounts at the time, tears streamed down Baker's face as President Bill Clinton hung the medal around his neck a half-century after he single-handedly destroyed two German machine gun nests.
Also at the ceremony was Capt. David Williams, the white commander of the now-famed A Company 761st Tank Battalion. Williams fought through numerous Army denials for Staff Sgt. Ruben Rivers to receive the Medal of Honor. Rivers was killed in combat Nov. 19, 1944. Williams told the American Forces Press Services at the time that fighting to get Rivers the recognition he deserved was one of the toughest battles he'd ever waged. "With the Germans, I knew my enemy," he said. "But racism is a hard enemy to defeat."
A Voice for Reconciliation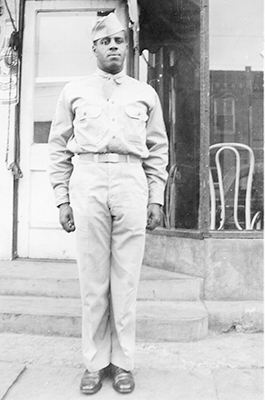 Defeating racism — or at least firing a few salvos in the war against it — was a goal of the Walter Springs Memorial Scholarship.
By 1952, Don Christopher had graduated from Regis, married and was living in Casper, Wyo., with his wife and daughter and working for the Continental Oil Co. The United States was basking in the pride of victory and the promise of unparalleled prosperity. Christopher could have simply gone on with his life. Instead, he decided to honor his former teammate.
So, he sent a check for $50 to Regis, with a letter that read, in part:
"The enclosed is donated to Regis to honor Walter Springs, a classmate of mine and a boy I much admired for his sportsmanship and spirit of fair play. Walt loved Regis and all that it stands for, and few of us really knew or realized the great sacrifices he made..."
Christopher and the classmates who joined in the effort envisioned two annual scholarships, one for a Black student, one for a white. In those pre-Civil Rights-era days, a scholarship promoting racial harmony was a novel enough idea that it made national news.
It also won support from a number of celebrities of the day.
Louis Armstrong dropped by Regis with a donation to the fund during a visit to Denver. So did actor Pat O'Brien, best known for playing the title football hero in Knute Rockne, All American, and a pal of then - Regis president, Rev. Raephael C. McCarthy, S.J.
In 1953, New York Giants Hank Thompson, Monty Irvin and Don Mueller pledged $1 for every home run they hit that season — netting the scholarship a cool $91. Irvin heard about the scholarship while recuperating in Denver after breaking his ankle. Before heading back to the Polo Grounds, he presented Regis with one of his high-top shoes, filled with 93 silver dollars.
No records could be located in the Regis archives showing what became of the scholarship effort or that any money was ever dispersed in Springs' name. But Walter Springs' name is listed, alongside all the Regis students who died serving their country in World War II, on a plaque that hangs in Main Hall.
Orville Springs earned the college degree his uncle didn't get to finish, then earned a master's in journalism at Columbia University. After a career writing for the San Francisco Examiner, he is back in his hometown of Denver, surrounded by his son and grandson, Springs cousins, nieces and nephews, and family photos dating back nearly to the time William Springs came to Colorado hunting for gold.
He is grateful that at Regis, his Uncle Walter's life once again will serve as an inspiration.
---
The experience of Walter Springs and other Black Americans in the military is the subject of the newest addition to Regis' Stories from Wartime Curriculum.
The upcoming spring semester will feature Stories from Wartime: Histories of African American Citizenship and Service.
To learn more about the class, visit regis.edu/warexperience 
Listen to the audio version of this article: