Why is Colorado the best place for an active student like me?
Matt K. Johnson
August 14, 2020
In Colorado — especially in Denver, a world-famous city at the foothills of the Rocky Mountains —
 you're never far from adventure.
Here are a few reasons why Denver is the perfect place to plant roots if you're someone who loves being active and making the most of every day. 


One visit to Denver is a sales pitch of its own, but don't take our word for it.
U.S. News and World Report ranked Denver the second best place to live in the nation, thanks in part to its strong job market, pleasant weather, vibrant arts scene and more.  
Each of the city's up-and-coming neighborhoods has something exciting to offer, from the boutique shops and walkable lakefronts of the Regis neighborhood to the popular bars and eateries of River North (RiNo) to the boutique galleries of the Santa Fe Art District. 
Denver has a cultural scene for every interest, whether you find your niche at Denver Pop Culture Con, one of the Colfax Avenue's music venues or the stadium of one of our major sports teams.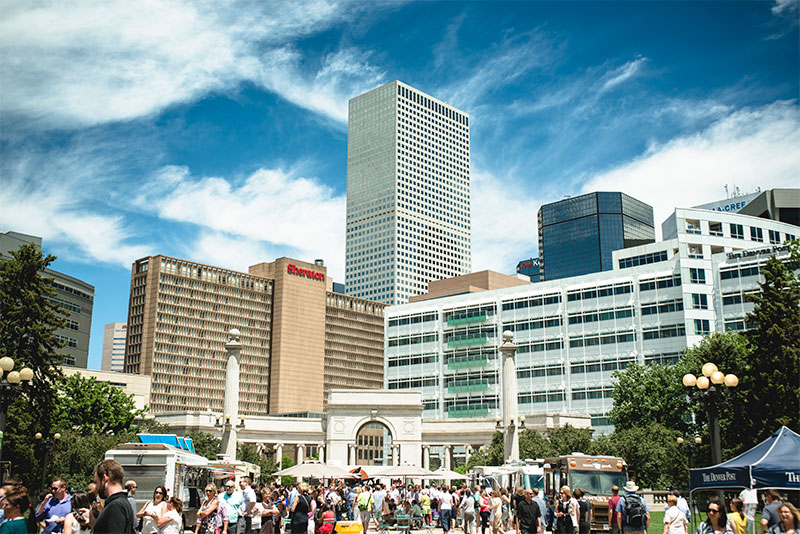 "Denver is a great place to live because whether you're a city person or an outdoors person, you're never too far from something to do," said Sarah Wilkinson, Regis University's assistant director of fitness and wellness. "Taking a jog through the city can include sites of incredible architecture, sculpture and culture, or a quick drive gets you access to plains, hills, mountains, forests, waterfalls, wildlife and more."


In Colorado, 

you can enjoy 

world-renowned outdoor destinations on Sunday and be back for class on Monday.
In terms of access to the outdoors, no city in the United States tops Denver. As a city on both Outside Magazine's and Business Insider's lists of the top cities for outdoor lovers, Denver is a launching point for adventure: Throughout the Denver metro area you'll find walking and hiking trails, bike paths, parks, waterways and outdoor gear stores. 
Outside the city is where the wildest adventures await. Within a few hours of Denver is some of the world's finest skiing — at resorts such as Vail, Steamboat Springs, Breckenridge and Aspen, all of which made U.S. News and World Report's list of the world's top 10 ski vacation spots. In the summer, try whitewater rafting in Clear Creek or the Arkansas River — or enjoy a more leisurely float down the Poudre River in Fort Collins or Boulder Creek in Boulder.  
Most importantly, hiking spots near Denver are plentiful. Golden Gate Canyon State Park and North Table Mountain — the latter a mere 15 minutes from Regis University — are only two of the fun options for spending a day. For adventurers looking for full-fledged hiking getaways, head to Summit County, Colorado Springs or the world-renowned destinations of Telluride, Crested Butte, Ouray and Durango.
"College is a great time to learn how to be on your own, and part of that is learning what makes you feel the best physically and mentally," Wilkinson said. "Fitness and wellness doesn't look the same for everyone, and this is the time to figure out what works best for you. This could mean learning about cardio and resistance training, trying a new group exercise class, going on an Outdoor Adventure Program trip, or maybe jumping in on a guided meditation. Whatever you pick, it's all about you."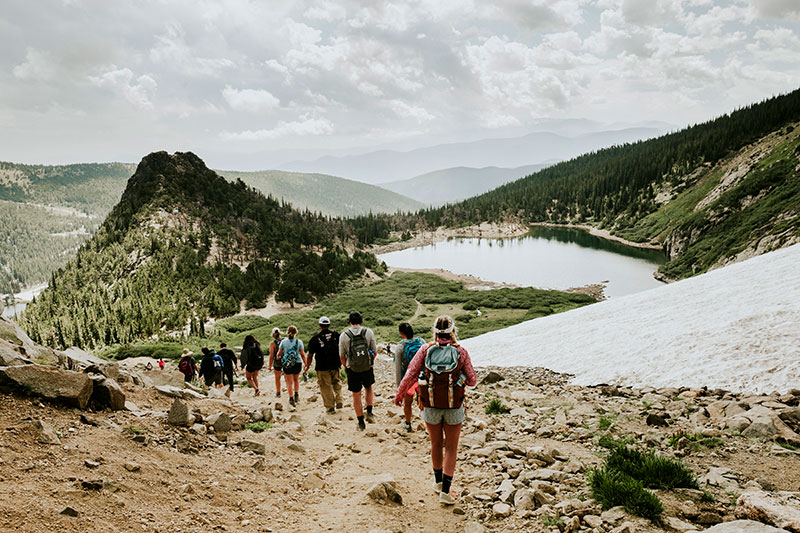 Colorado boasts premier institutions for higher education, and none will set you up better for an active, successful and service-oriented life than Regis University.  
Learning through active engagement — inside and outside the classroom — is a hallmark of a Regis education. While you're on campus, Regis' wellness and recreation programs aim to help you explore how you can live a healthy and active lifestyle through inclusive, innovative and socially engaging programs. From our Outdoor Adventure Program to intramural and club sports to our Cycleworks bike program, Regis is the perfect place for active students to launch their education and their future.  
After graduation, a nationally renowned job market awaits you. The Wall Street Journal named Denver the nation's third-best job market for cities with more than a million people. Boulder, just 30 minutes away, earned the nation's top spot for smaller cities. It's no wonder why a survey found 96 percent of recent Regis alumni were employed, continuing education or both, and 90 percent of recent bachelor's degree alumni were employed within six months of graduation. Here in Denver, everything you need for an active, successful life is within reach. 
Regis University is home to three unique colleges dedicated to supporting students' goals through Jesuit values. Speak with an admissions counselor today to learn how Regis can serve as the gateway to a fulfilling life — in Colorado and beyond.